Most new iPad owners are looking for some kind of protection for their devices. If you're looking to sell an iPad leather case for your business, this guide will help you get started in importing from China.
Typically, iPad owners consider buying a hard case or bag to reduce the risk of damage to their valuable device. While this Apple device's sleek design may make owners want to display their iPad at all times, it's still their priority to safeguard them as they're susceptible to cuts and scratches.
The most ideal option for iPad protection is a leather case, which protects the iPad from breaking and helps to save battery life by setting the iPad in sleep mode when the cover is folded.
In line with the increasing demand for a protective case for iPad, this provides more entrepreneurs with a prime opportunity to sell stylish and protective iPad leather cases to the market.
Why Choose Leather Case For Ipad?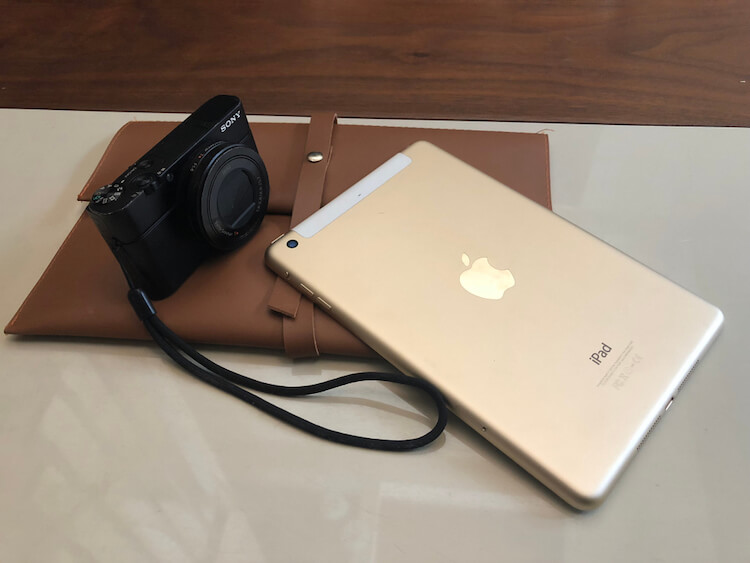 Business people and mature consumers are the usual patronizers of leather cases. Nevertheless, age is not necessarily a restriction, as the use of a leather phone case has many advantages.
Here are more reasons why more and more individuals choose a leather case to protect their iPad:
Sturdy & Resistant
Real leather is durable enough to last a really long time. Additionally, In the course of years, genuine leather will age exquisitely and acquire a vintage look.
Sophisticated & Refined
With almost any product, elegance is an eminent feature of leather. Businesspeople like to have a savvier, more professional look to portray. Leather is, therefore, an excellent option for them, particularly when using an iPad.
Better Dissipation Of Heat
Having a bunch of applications operating in the background could make your phone too hot to touch. Other popular iPad or mobile cases are bad at heat dissipation. Leather is a nice option if you're not a fan of metal or aluminum cases.
Keeps Your Phone Protected
Since genuine leather has a softer structure than common iPad cases, it will not scratch your device. Think of it as a durable layer of skin for your precious iPad.
More reasons to love iPad leather case:
If you're trying to carry an iPad that's essentially the size of a laptop, it's helpful to get some extra support to make sure it doesn't slide out of your fingers.
There is an interior tough-shell that is entirely covered by a shock-resistance rubber bumper. This protects against bumps and scuffs in case you accidentally drop your device.
Leather is stable and slip-proof that when you set your iPad down, you can count on it for not slipping or sliding anywhere.
A leather case is incredibly lightweight taking into account all the protective functions that it offers.
What To Consider When Importing Ipad Leather Case From China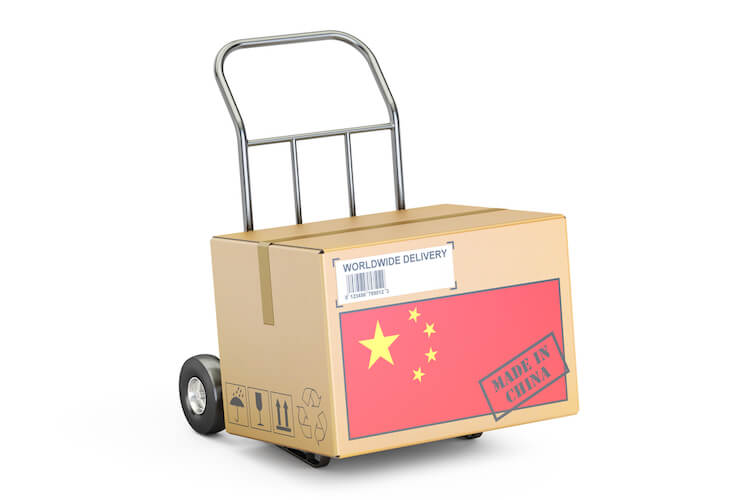 If you're selling leather phone accessories for iPad, you know it's important to have a supplier that provides you with the appropriate type of products at a reasonable rate.
In this type of business, the very first thing you should do is to start sourcing the leather iPad case from China. Several resellers are familiar with the many benefits of importing Chinese products.
Because China has become popular as the top spot to import, the Chinese market has grown as a source of mobile accessories. Even so, this does not indicate that once you get your products from China, you will immediately get excellent revenue.
To do just that, you have to find and do business with a reliable Chinese supplier. Here are some of the things to keep in mind when importing iPad accessories from China:
Payment methods
Use third-party payment platforms like PayPal, Alipay, etc. when sending your paments. Make a deal to acknowledge these payments with them. Search for manufacturers or suppliers that accept payments of this kind.
Obtain small product samples for quality control
Buy items in tiny amounts. Consider suppliers with reduced minimum order quantity (MOQ).
On Alibaba or Aliexpress, you'll be able to find some sellers of this kind. That's because these platforms have pricey registration fees, so there won't be smaller suppliers.
Moreover, just because a company is listed on Alibaba doesn't always mean that they are legit. It is possible to find fraudulent businesses or scammers on Alibaba, so due diligence is a must when supplier-hunting.
You may also hire a third-party service to execute inspection for quality and quantity before shipping.
Opt for the best shipping option
Sea freight may not be the least expensive, and it may also be very risky. You may try to ship by using courier services like China post parcel. In this manner, you can avoid customs duties. Evading customs duties will be a great help in cost savings.
Focus on Features That Are In Demand
What's good about importing mobile accessories from China is that they have a variety of options available and a wide range of mobile accessories to sell. This, in turn, makes a mobile accessory business broad and diverse.
Do your homework and research on the features that your consumer base considers important. The data makes importing mobile accessories from China easier for you. It will also help you offer goods which will easily catch your customers' attention.
An in-demand item sells quickly, offering you the chance to return for new merchandise to that market.
Understand Import Policies
Check the laws and regulations in your country concerning mobile accessories or leather case importation before you begin to purchase your products from China.
Some regulations make it difficult for you to import particular goods, so it is vital to be acquainted with all the import demands and requirements before beginning the import process.
Assess your risks
Importing accessories for iPad or mobile accessories can be regarded as less risky since most people nowadays highly rely on their devices.
Furthermore, there are factors you need to weigh in on such as the sort of iPad leather case you are importing as well as the product quality.
With the growing demand in the market for mobile accessories, buyers have also been educated and are more than comfortable to search for quality products.
Selling iPad accessories that will impress your buyers will effectively reduce the risk of a non-selling inventory.
Conclusion
Importing iPad leather case from China can be an extremely lucrative business as there is a competitive market among Chinese suppliers.
This makes it possible to get items at a comparatively cheaper rate and offer a wide range of selection to satisfy the varying taste and demands of your customers.
You should not overlook, moreover, that the demographic for iPad accessories is hugely profitable. The latter implies that your odds of making unprecedented earnings as well as frequently replenishing your stocks are steep.
It is also important to make sure that you're up-to-date with the current local trends of mobile accessories and leather cases particularly, for iPad to know what your customers are willing to pay for.
If you need assistance in importing quality mobile accessories from China and are looking for the right supplier to do business with, consider working with us at Lazpanda, and we'll be glad to help!
Import from China actually is not a simple task. If you are working with a sourcing agent like me, then you're already way ahead of the game. But what if you're one of the 99% of small business owners or Amazon sellers who are not familiar with importing from China. I want to share my sourcing expertise with you to help you grow business.