This article will show you a lot about what DHGate is all about, how it operates, and if it's a legitimate website you can trust in finding reliable suppliers of Chinese products.
DHGate is another popular e-commerce platform of independent wholesalers and drop shippers from China. Similar to Alibaba, the platform is a solution to the increasing demands for cheaper and more affordable products.
Ultimately, it is a useful platform that offers a plethora of items and goods straight from Chinese manufacturers. At remarkably low prices, the eCommerce website offers a huge selection of products.
How does DHGate works?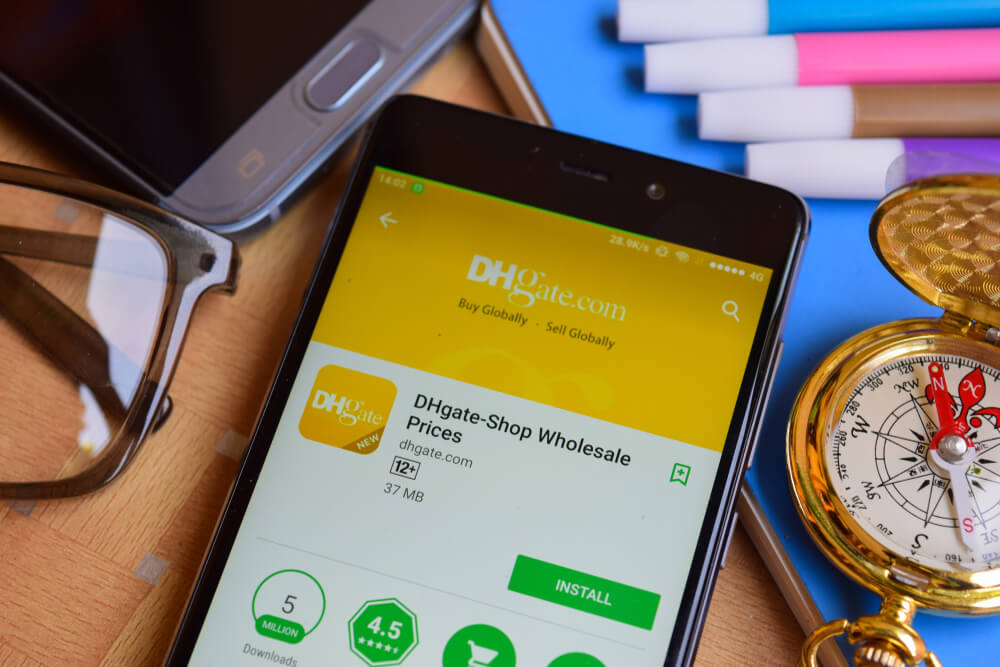 Sourcing products on the website for your business works in a very basic and straightforward manner. It can work for you in several ways. However, if you're new to importing products from China, working with a credible sourcing agent that can assist you in the process is much better for you.
For you to find the right product suppliers in DHGate, here are the steps that you have to follow:
Finding a product to import
It seems as if DHGate does not have a limit when it comes to the selection of product offerings provided to customers. As of today, more than 10 million products are listed and available for purchase. In addition, approximately 1 million registered sellers are on the website. Here you could purchase nearly everything!
There are two methods to find the products that you want to buy. (1) Click on the "All category" section on the homepage or (2) on the search bar, type in certain keywords relevant to the product you're searching for.
Purchasing the items
Before you decide to purchase from them, you must assess the seller's reliability. It is also essential to inspect other customers' ratings and feedback on the product and seller.
The selling transaction is handled by DHGate and you will be alerted when your order is received and when it will be delivered to you. Most suppliers allow buyers to track their parcels or delivery, so you'll be notified once you select this option.
When you buy through DHGate, you are buying from one of these sellers, although the platform handles the transaction. It's a lot like when you buy something on eBay, but DHGate offers a refund guarantee on all purchases.
The payment methods of the websites are known to be very flexible as it ensures that clients are supplied with many payment alternatives. Buyers can pay the products on their digital shopping cart in different ways either through bank transfer or other online payment services.
What's more, customers are completely protected whenever they select any payment method. Using DHpay, for example, ensures that the buyer has confirmed that he/she was able to receive the goods before the seller can collect their money from the platform.
Another example of buyer protection is that the website will offer a refund when the products they ordered did not arrive or is not as described.
Similar to powerhouse platforms like eBay or Amazon, your payment card information is secured and will never be shared with any external seller when you purchase on DHGate.com. This makes importing very efficient as you won't have to worry about the safety of your transactions.
All major bank cards are also accepted by DHGate which makes it earn another brownie points for being an awesome eCommerce site!
Customer Ratings
Similar to eBay, customers can rate stores or sellers on DHGate. These ratings give customers an idea of whether they're transacting with a reliable seller. The ratings offer a comprehensive view of how sellers do business with the buyers, including details such as the quality of the products, shipping timeline, and customer service.
The ratings of each seller are compared to the average, so you can readily see whether a seller is okay or not to do business with.
Minimum Order Quantity
The minimum order is dictated by the manufacturer. Some may sell products in units while others sell their products in bulk or wholesale. However, more sellers are significantly selling per unit than wholesalers.
To avoid misunderstandings, immediately communicate your minimum order requirements with the seller early on before importing goods. Who knows? You might just be able to score great discounts and save a lot of cash!
Shipping
DHGate is an eCommerce site providing customers with various shipping methods. You will learn that most of its products have the choice of "Free Shipping," while other suppliers require you to pay for courier services such as DHL, FEDEX, EMS, etc.
The ideal option is the paid courier one since you want your products to be delivered to you as soon as possible.
There is a greater risk of delay or error when choosing the free shipping option. However, you may consider using it if you're not short on time and wants to save on costs. In that event, create a timeframe to track when your goods arrive at your doorstep.
Is DHGate Legit?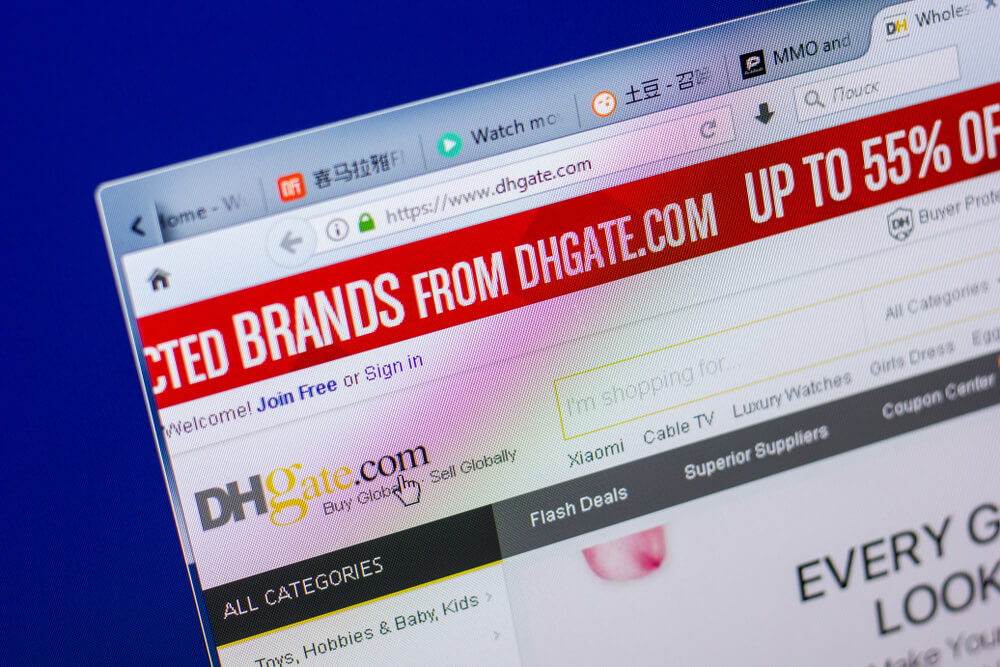 You'd be glad to know that it is! DHGate is a legit website that has been selling millions of products since 2004. The platform is definitely not a scam although the quality of suppliers may differ. You can always verify the customer feedback and ratings of a certain supplier on DHGate before you proceed with your purchase.
Although it is a legal company, you have to note that there are some shady sellers displaying their products. Below are some of the ways to deal with suppliers safely.
Never choose a payment option that does not involve DHGate. Do not make direct payment transactions with sellers outside the platform. DHGate's payment choice for escrow will provide better security for you.
Try not to buy branded products as they always end up as ripoffs or counterfeit. Instead, go for OEM (Original Equipment Manufacturer) products.
Pay close attention to the handling and shipping details.
Before proceeding to import specific items, make absolutely sure that you've reviewed the ratings and feedback of other customers about it. If there's any negative feedback, that means that there's a chance that the product that will be delivered to you wouldn't live up to its description on the website.
Following the tips mentioned above will help you use the website safely and avoid falling into the pitfalls of scammers and fraudsters.
Final Thoughts
DHgate.com is a good website for buying small quantities of products and supplier-hunting. Nevertheless, similar to other similar B2B portals like Alibaba or MadeinChina, precaution is a must when dealing with suppliers from DHGate.
Undoubtedly, DHGate is wonderful website for anyone who wishes to purchase a one-off product cheaply or for business owners looking to purchase products for re-sale, as it is likely the most affordable source online for products of excellent quality.
If you need assistance in navigating the Chinese import market for your business and make use of DHGate as your platform of choice, we at Lazpanda will be glad to help. Our expert sourcing agents are familiar with the necessary import regulations in China and have a strong network of suppliers for a variety of products.
Import from China actually is not a simple task. If you are working with a sourcing agent like me, then you're already way ahead of the game. But what if you're one of the 99% of small business owners or Amazon sellers who are not familiar with importing from China. I want to share my sourcing expertise with you to help you grow business.