Manufacturing cities in China:
The Definitive Guide in 2021
UPDATED! One of our most popular posts for the past two years, this list of China manufacturering cities had been updated to get you ready for a successful 2021!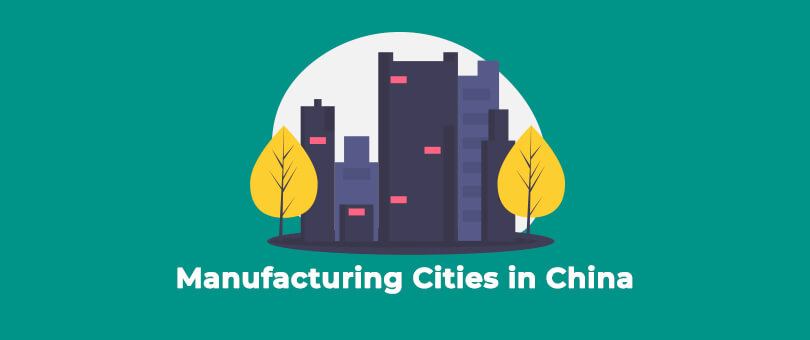 The economy in China experienced extraordinary growth in the last few decades.
The economic progress China has made is unimaginable. The biggest reason is that China has been the world's manufacturing hub.
Here comes a question, if you decide to pick one city to visit and start a business in, which one will be the first choice?
In this article, I will show you some well-known Chinese manufacturing cities and their main products.
After reading it, I hope you will have your own answer to the question.
NO. 1:
Guangdong Manufacturing Cities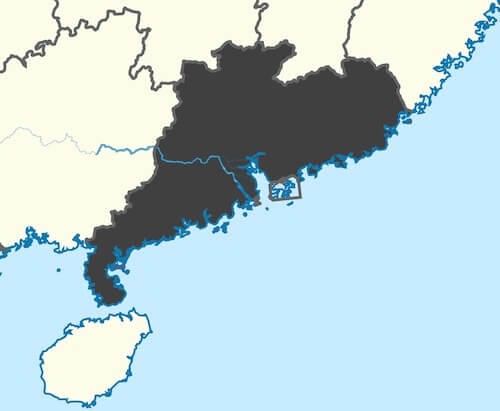 Shenzhen-Electronics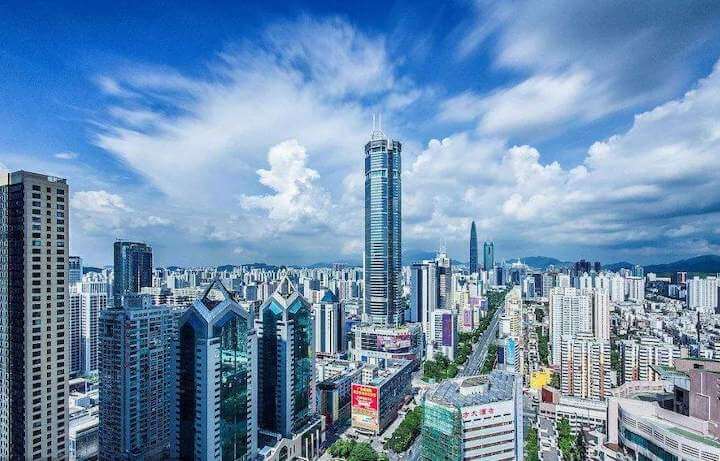 Huaqiangbei has the most attractive shopping malls in Shenzhen city. It is also the largest electronics market in China.
You can find 20 shopping malls located in Huaqiangbei area, six of them are for electronics. For instance, Huaqiang Electronic World is one of the six malls. You can find large electronic goods, computers, rugged tablets, and other electronic items there.
All six malls sell different types of electronics and some useful gadgets. If you are an electronic product enthusiast, this place will definitely be your heaven!
Yangjiang-Knives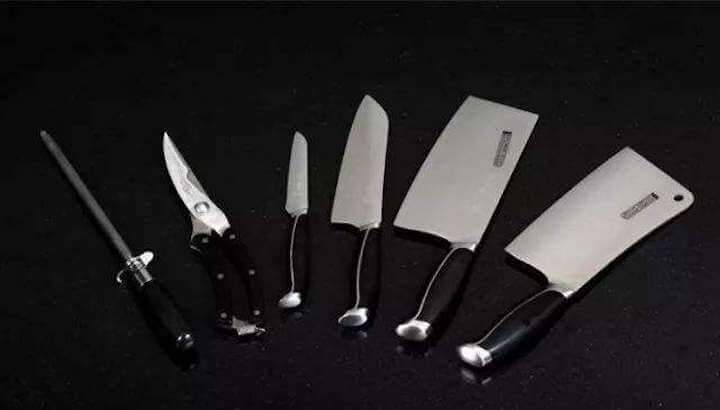 When people discuss where is the best place that produces knives, Yangjiang is only one comes to my mind.
Yangjiang is a prefecture-level city in Guangdong Province. The city is quite close to the South China Sea, it has easy access to foreign countries.
People come to this city to buy stainless knives and scissors. If you come here with the aim of buying a certain type of knife, this place won't upset you.
Guangzhou-Clothing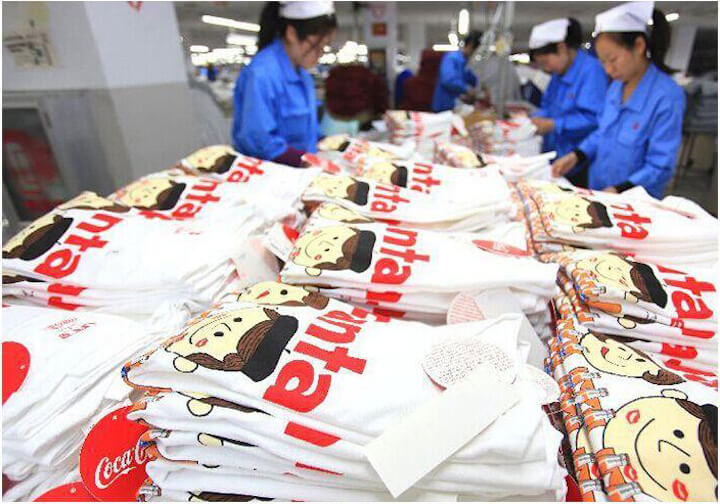 Guangzhou City serves as the political, economic and cultural center in Guangdong area. This city has the fame of the shoppers' heaven and tons of quality goods at affordable prices. No wonder it has attracted customers from all over the world.
There are a great number of shopping centers, malls and wholesale markets around the city. You can find almost everything you need for daily use – trousers, shoes, household items, etc.
Guangzhou Baima Clothing Wholesale Market is the best market in Guangzhou. It has spectacular decoration and an amazing variety of garments. This market should be your first choice if you want to buy clothes.
Guangzhou Zengcheng-Jeans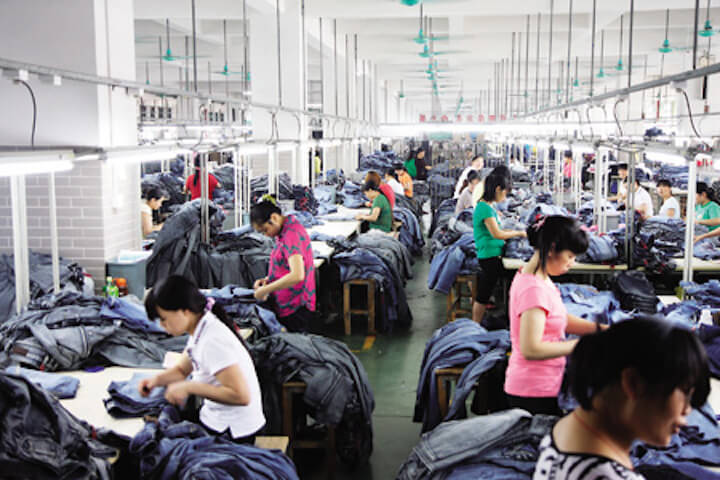 Xintang Town, Zengcheng City is at the east of Guangdong Province.
It is the largest export base for China's jeans manufacturers. Their jeans have come to many other countries including Russia, the UK, the USA and so on.
This tiny town has an output of 2.5 million pieces of denim clothes per day. According to statistics, its output accounts for more than half of the total production of China.
Beside the Guangzhou-Shenzhen Expressway, there is Xintang International Jeans City. It is not only a facility for wholesale. Functions like retail, clothing design and display are also what makes this place special.
Foshan-Furniture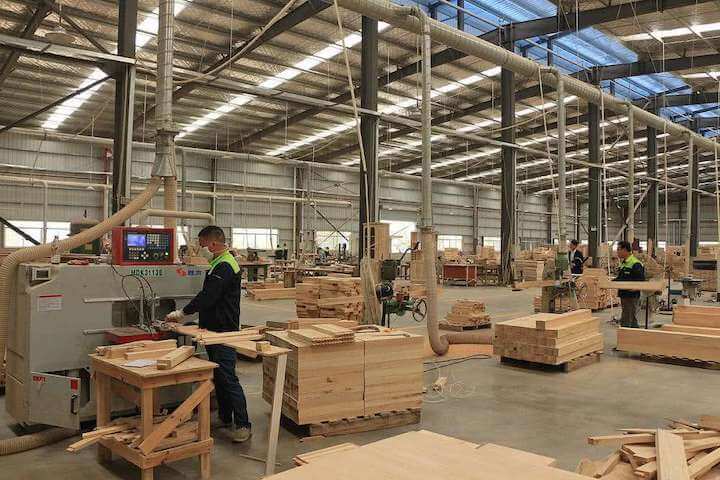 Foshan situates in the north of the Pearl River as a regional level city, it is in Guangdong Province. People living there and those who come to visit can enjoy the fresh air and green scenery everywhere.
Shunde district in Foshan situates in the fertile Pearl River Delta. It has now become a modern industrial boom town. This place is especially famous for its manufacturing of furniture and electric appliances.
Tianyi Furniture City is one of the malls where you can find various high-grade furniture.
Shantou-Toys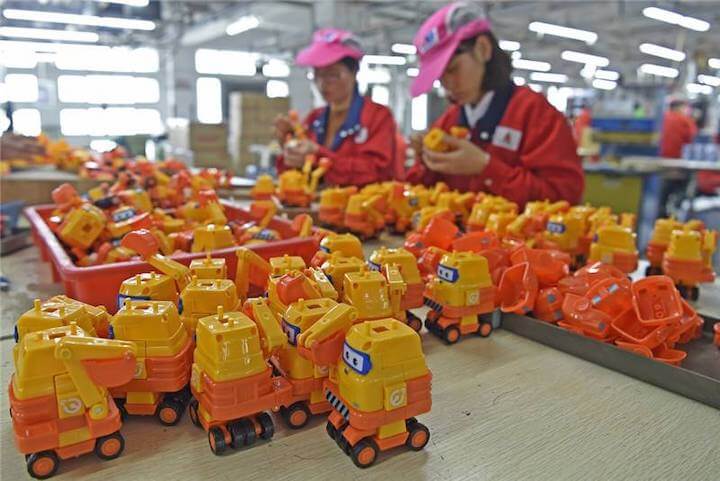 Shantou city of Guangdong Province is among the five special economic zones in China. I want to know if you have ever been to this city because it is one of the most world-famous metropolitan city in China.
When it comes to the topic of toys, it's hard not to mention Chenghai Toys Base. It is at the northeast of Shantou Special Economic Zone. The base has approximate 4,500 toy businesses and is aiming to become" the Silicon Valley for Toys".
Toys are very important for a child's development. Toy shopping can also be quite embarrassing for parents. Those that are too easy will bore kids and too complex will aggravate them. But in Shantou, you can always find a suitable toy for your kid, sometimes even for yourself.
Dongguan Dalang-Knitwear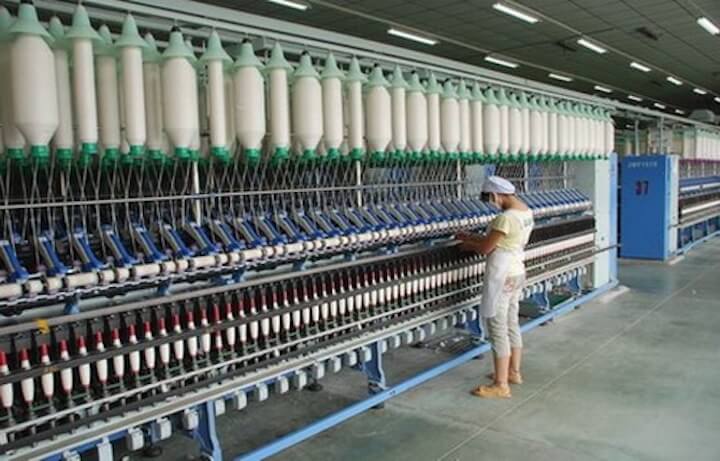 Dalang is in the south of Dongguan. Its prime industry is about knitting, it has over 3,200 knitting factories, business men who want to custom knit pants or sweater, Dalang is one of the best choices.
The transportation in Dalang is very convenient. Set out from Dongguan of Guangdong, you can take a bus to Dalang.
Zhongshan-lighting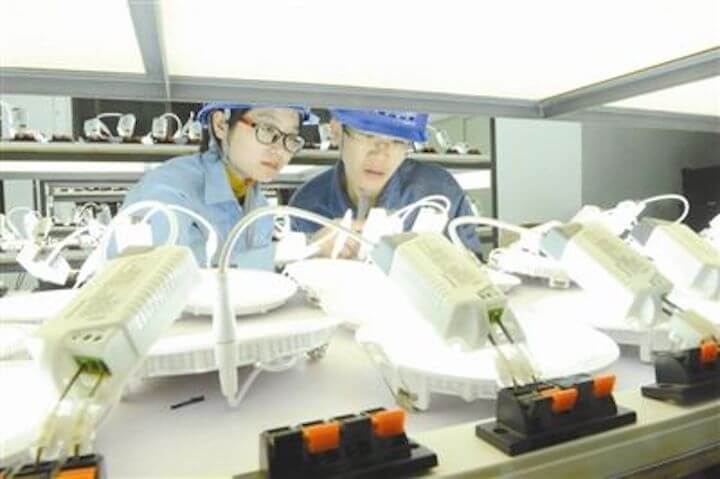 Guzhen town in Zhongshan is famous for being the lighting capital of China. This town accounts for 70% of the lighting market. It sells lighting to more than 125 countries, creates an output of 17.8 billion yuan.
If you need some lighting products, such as outdoor LED billboard, and you are in China now, you can go visit Guzhen.
More and more enterprises in Guzhen are burgeoning. It's fair to say that Guzhen now has a better environment for business.
Jieyang-Jade & Stainless steel products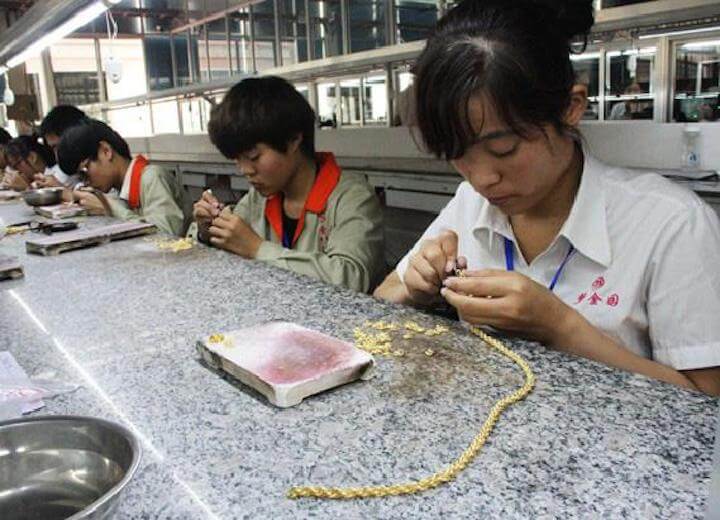 Jieyang City situates at the southeast part of Guangdong Province. It has developed river systems and full granaries.
Jieyang has the reputation of being the capital of Chinese jade industry. It has more than a hundred year's history of producing jade products. It also has the largest production and processing base in Asia.
Besides Jade, stainless steel products are also what make Jieyang prosperous. Tools made of stainless steel are popular among people for their rustproof properties.
NO. 2:
Zhejiang Manufacturing Cities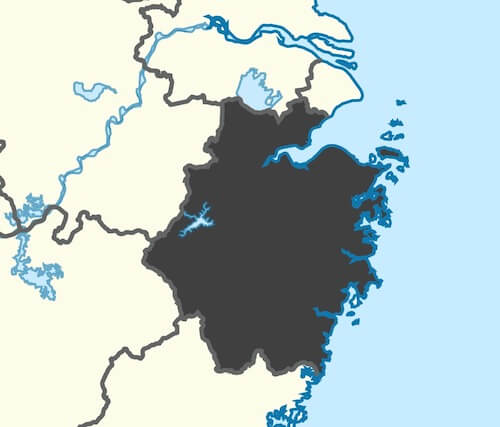 Hangzhou-Silk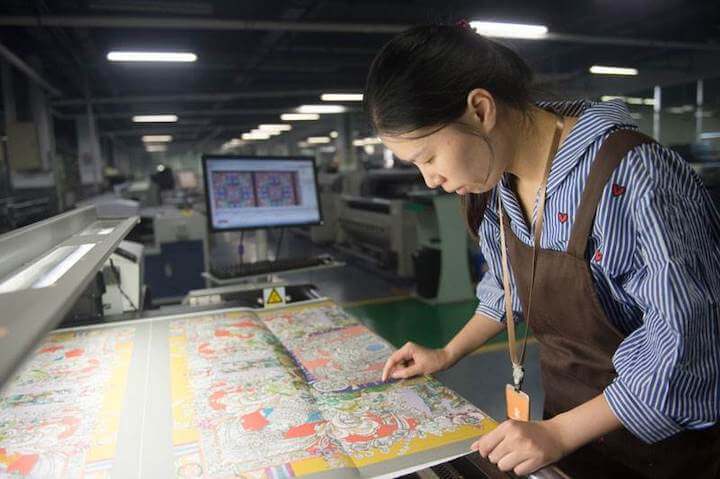 Hangzhou is a magical city has its unique glamour. All my friends who have been to Hangzhou told me they love this charming city and can't wait to pay another visit.
Besides the marvelous scenery, Hangzhou is also celebrated for its silk. Hangzhou has been playing a vital role in the development of silk production throughout our history. Thus we regard it as the cradle of our silk culture.
Customers love Hangzhou silk for its soft texture, shiny color, and fine, smooth feel. My mother has a dress made of Hangzhou silk and she said this dress is her favorite.
What's worth mentioning is that Hangzhou's Silk Town is the largest silk market in China. It has more than 600 silk shops selling a wide variety of pure silk fabric, silk apparel, and handicrafts. If you are in Hangzhou, you don't want to miss that wonderful place.
Huzhou Zhili-Children's garments
Zhili town, Huzhou city is in Zhejiang province. It is famous for its fashionable children's garments. If you come here to buy clothes with your kid, the only thing you have to worry about is which one to pick.
It is also a good place to do business. During the past ten years, the Children's garment town has become a professional market for retailing and wholesale.
The quality of goods has been increasing while the price is dropping. Its competitive environment is a huge factor contributes to this change.
Wenzhou-Shoes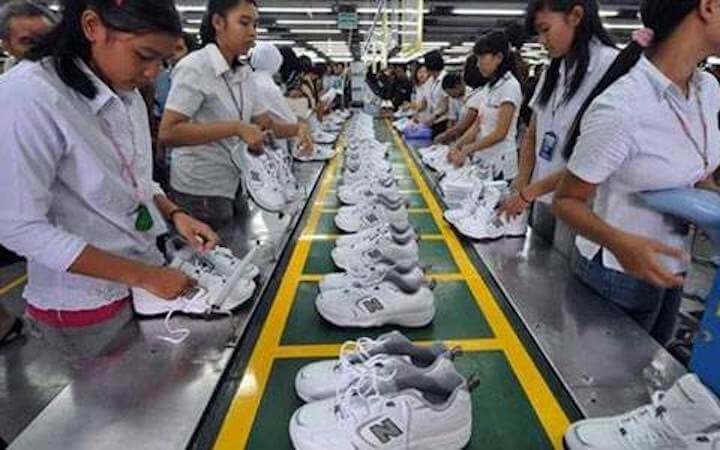 Wenzhou is a prefecture-level city in Zhejiang Province. It has a long history in the shoe selling.
Early in the Song Dynasty, the leather shoe industry has appeared and brought this city to its prosperity.
My hometown is very closed to Wenzhou. When I was little, I always heard my parents saying that they wanted to do some shopping in Wenzhou for shoes.
There are 4500 shoemaking enterprises in total, and more than 900 of them are for children's shoes.
Whether you want to import shoes or import shoe accessories from China to other counties or buy a pair of nice sneakers for yourself, visiting Wenzhou will be a wise decision to make.
Shaoxing Keqiao-Textile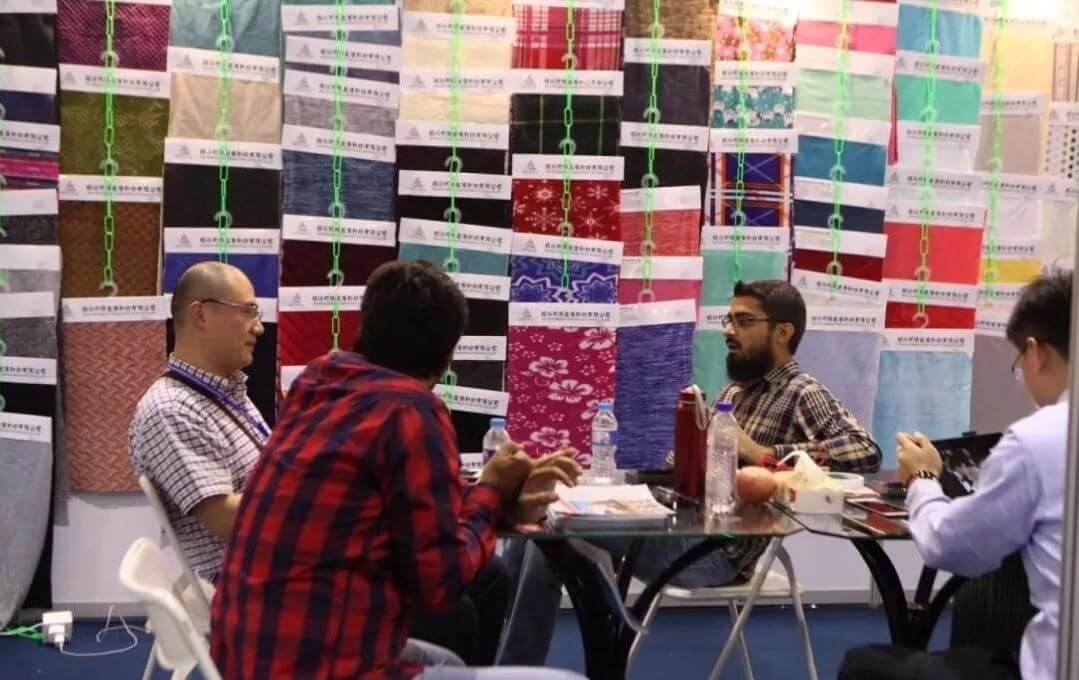 Keqiao district of Shaoxing city is one of the most bustling and flourishing textile manufacturing centers in the world.
It has about 10,000 relevant enterprises producing all kinds of textile products.
This area is without a doubt leading the way to a bright future for China's textile industry.
More than 100,000 people come to Keqiao daily. It is becoming a more international trading area.
Businessmen from clothing factories all over the country come here to buy fabrics.
Shaoxing Shangyu-Umbrellas
Shangyu District of Shaoxing city is in Zhejiang Province. It has 1200 umbrella manufacturing and selling enterprises. People in China regard this city as the umbrella manufacturing center.
We always have wet summers in Shangyu due to its subtropical climate. This situation explains why making umbrellas is so favorable in this region.
Yiwu-Small commodities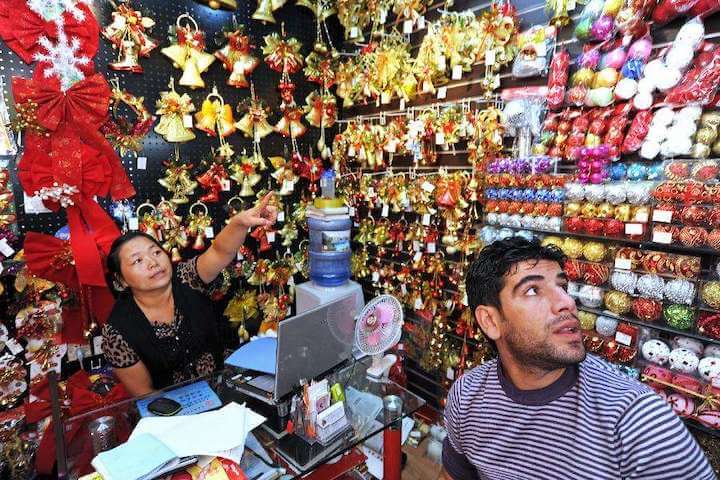 Yiwu City is in the heart of Zhejiang Province. It is 300 kilometers away from Shanghai, so it will only take you 1.5 hours to travel from Yiwu to Shanghai by train.
Yiwu's convenient logistic service has supported a large number of businessmen. There are 1056 international freight forwarder agents in Yiwu City.
More than 100 are airfreight agents and 1460 are domestic logistic companies.
China Yiwu International Commodity City consists of three large-scale wholesale markets. They are International Trade City, Huangyuan Market, and Binwang Market.
You can find more than 40 million species of small commodities there are ready to go out of the town. I do recommend you to pay a visit to Yiwu if you want to export some small commodities.
Haining-Leather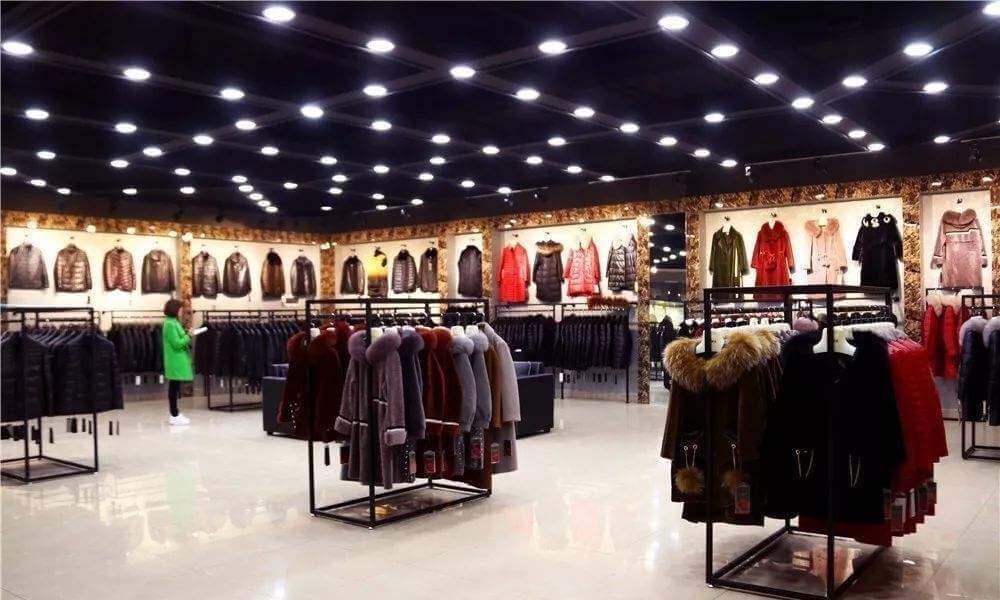 Haining City is in the south bank of China's Yangtze River Delta and the north part of Zhejiang Province. It has the title of "Leather Capital".
If you want to buy some leather products, Haining China Leather Town is the right place to go to. Built up in 1994, this leather town has developed into a remarkable leather market. It has the largest size and strongest influence in China.
Also, you can visit Haining Leather online store, but it's a Chinese website, you can use google translator help you.
Ningbo-Cookware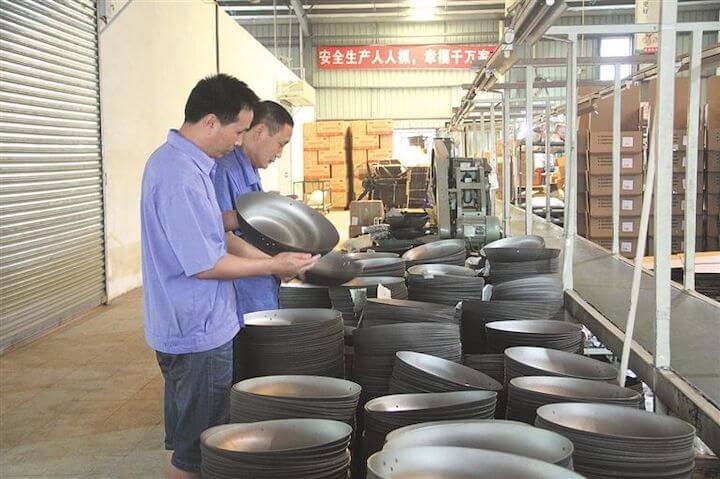 Ningbo is one of China's major ports. It is a sub-provincial city in Zhejiang Province. You may not know that it manufactures cookware of high quality.
Jishigang Town in Ningbo is a gathering place for cookware selling. We all need pots and pans to cook food, and we need those cookers that are long-lived.
Come to Ningbo, you will find the product you want.
Yongkang-hardware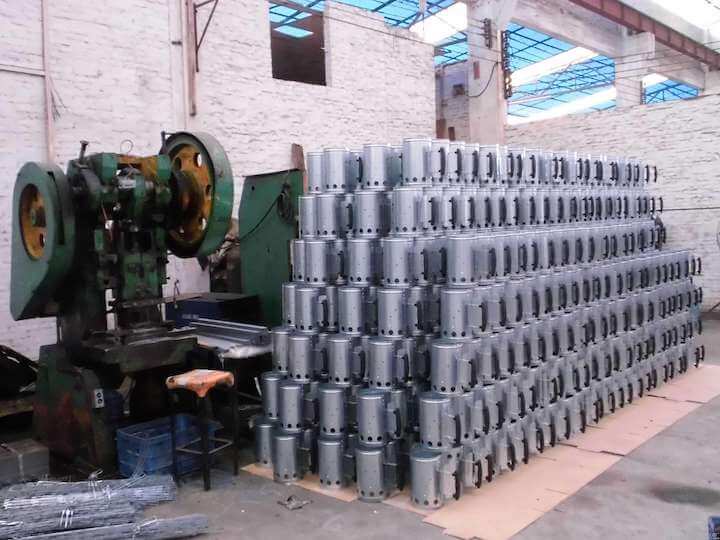 Yongkang is in the middle of Zhejiang province. It has another name "Lizhou". This city is one of China's top 100 industrial county-level cities.
People in China regard Yongkang as the hometown of hardware. Thus people always think of Yongkang first when they decide to buy hardware in China.
NO. 3:
Jiangsu Manufacturing Cities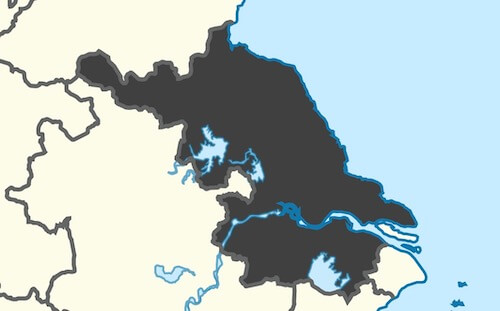 Danyang-Glasses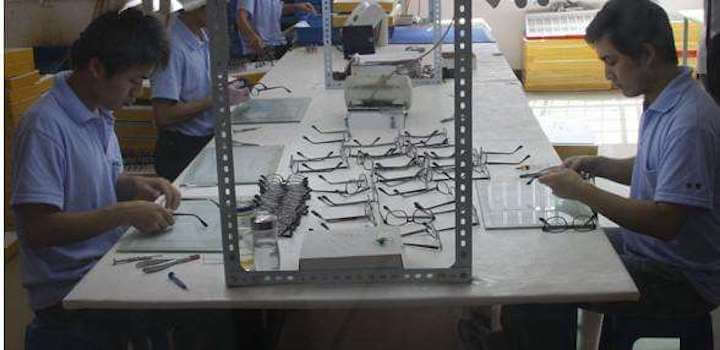 Danyang is a county of Zhenjiang city, it belongs to Jiangsu province, which is in the south of China.
It has convenient transportation due to its easy access to Changzhou Airport, Lukou Airport in Nanjing.
After decades of development, Danyang Glasses Market has become one of the biggest glasses markets in the North and East of Asia, if you want to find wholesale sunglasses from China, Danyang is the best choice.
Ten percent of its production has become foreign trade products. They occupy 55% of the glasses production all around the world.
Lianyungang Donghai-Crystal raw materials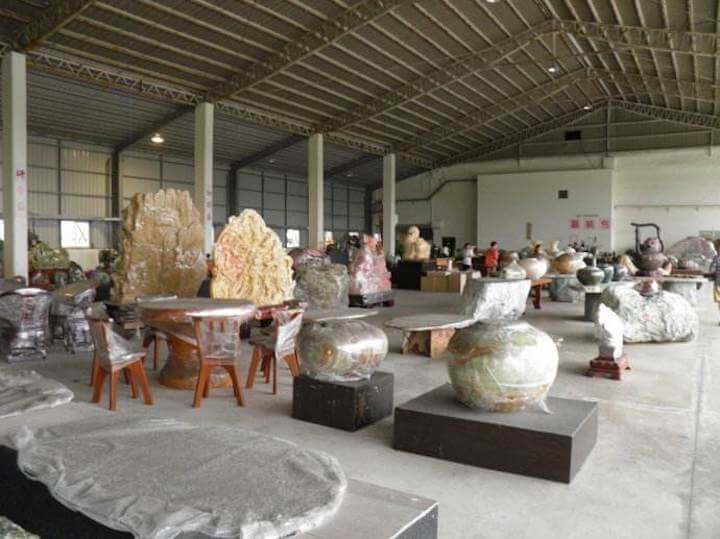 East China Sea, Lianyungang City, Jiangsu Province is a treasure area. It boasts of its natural beauty. Its crystal raw materials distribution center enjoys high prestige in the world.
Chinese people like to call it "China's crystal city". You can find more than 300 crystal industries in this area. It puts out more than 500 tons of natural crystal every year. it is fair to say that 50 percent of the country's output is from the East China Sea(Chinese name Donghai).
NO. 4:
Jiangxi Manufacturing cities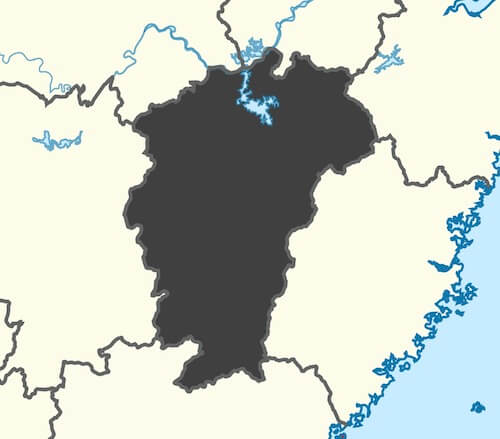 Jingdezhen-ceramics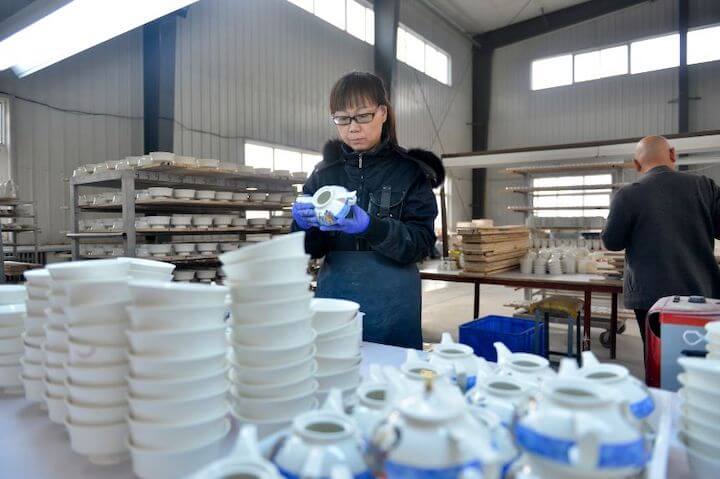 Jingdezhen City is in the eastern part of Yangtze River. It belongs to Jiangxi Province, near to plenty of celebrated natural attractions. Including Poyang Lake, Qiandao Lake, Mt.Huang, Mt.Lu, Mt.Longhu, Mt.Sanqing, and Mt.Jiuhua.
Jingdezhen is also known as the porcelain capital. As a matter of fact, this mysterious town has been a center of pottery manufacturing for almost 1700 years. Every piece of chinaware produced here is of high quality.
In Jingdezhen, hundreds of years of production have streamlined the crafting process. Several artists and experts control each process. It is exactly because of these meticulous craftsmen that Jingdezhen is bustling with the production of pottery as before.
NO. 5:
Fujian Manufacturing Cities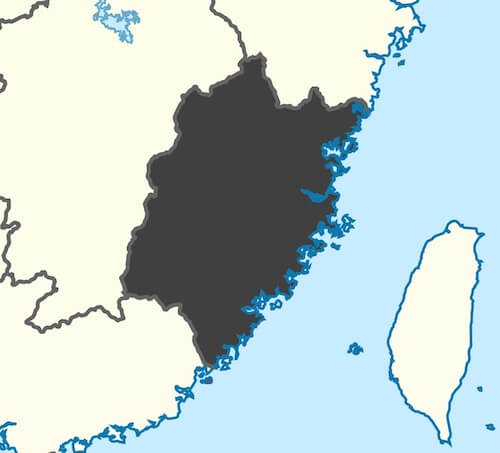 Fuzhou-building materials
Fuzhou is the capital of Fujian. Facing the sea, this city is an important origin station of the Maritime Silk Road. It is also a traditional manufacturing city famous for its building materials.
Fuzhou has made its contribution to Fujian's economic development. What's more, this place also has other titles like the clean city and afforest city. Most of its building materials are environment-friendly.
Quanzhou-textiles and clothing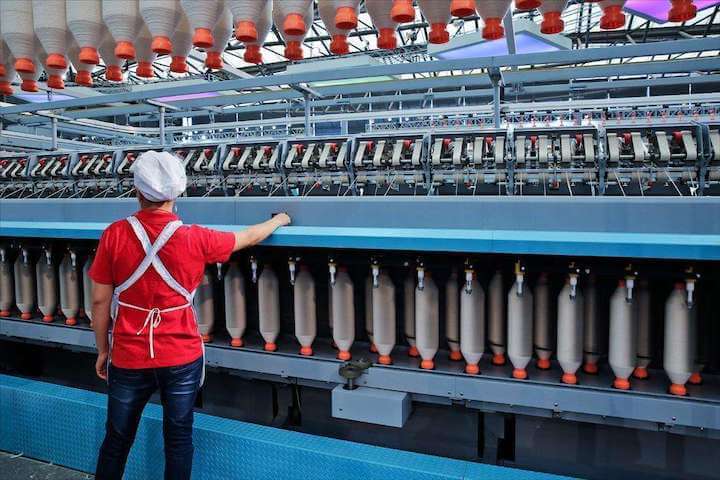 Quanzhou is a big manufacturing city in Fujian Province. Its industrial added value accounts for 30% of the output value of Fujian. Textiles and clothing industries are two leading businesses that are driving Quanzhou's economy.
Quanzhou's special location has made it China's marine gate to foreign cultures. Many people from other countries come here for the purpose of doing business.
NO. 6:
Hubei Manufacturing Cities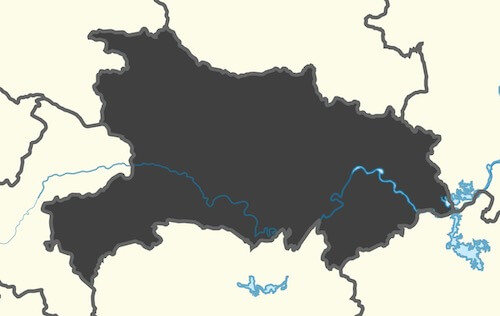 Wuhu-FMCG(Fast Moving Consumer goods)
Wuhu is a prefecture-level city in Anhui Province. It is 74 miles from Hefei which is the capital of Anhui.
By collecting the feedbacks from many Wuhu visitors, we find the best season to go there is Autumn.
Fast Moving Consumer Goods are popular among people. We use them every day and in every aspect of our life.
Wuhan has been an important manufacturing base of FMCG for a very long time. You can find all kinds of FMCG you need in here.
NO. 7:
Chongqing Manufacturing City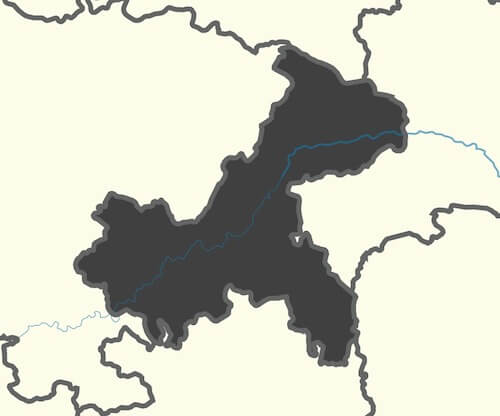 Chongqing-Industrial accessories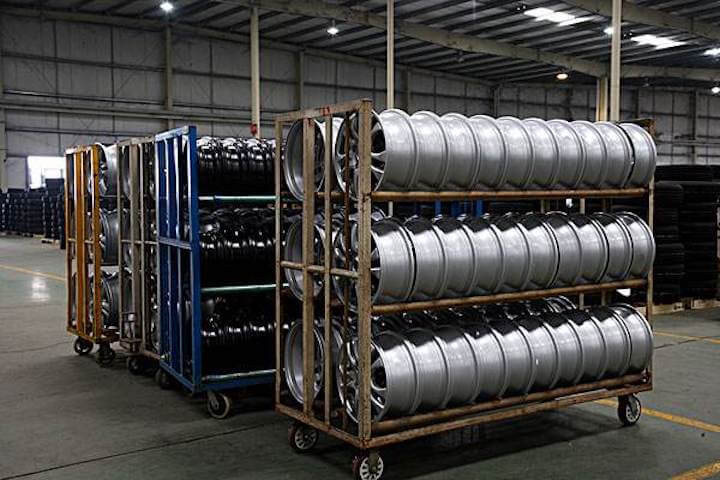 Chongqing City is a provincial canton near to Sichuan Province. We remember this city because of its super spicy food. What we are not familiar with is that it is also a hub of Chinese large-scale industry.
Chongqing sells many kinds of industrial accessories like flywheels, alternators and so on. It has the advantage of making products like sheet metal and die-castings.
NO. 8:
Sichuang Manufacturing Cities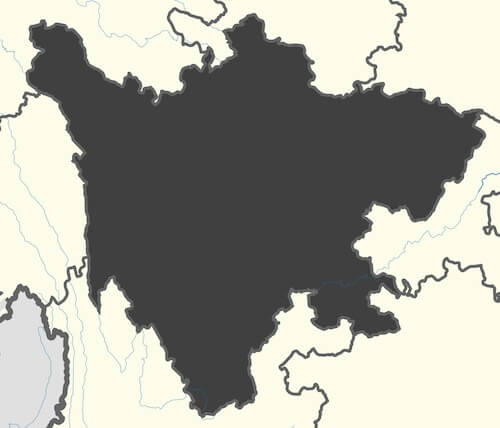 Chengdu-Clothes and shoes
Chengdu is the most developed city in Sichuan Province. People call it the land of abundance due to its rich natural resources.
Few would argue that Sichuan people make excellent clothes. Chengdu is the representative of many cities in Sichuan that produce nice garments.
Shoes and garments are our necessities, and we want to buy them at a reasonable price. in Sichuan, you don't need to worry about paying too much extra money on your purchases.
NO. 9:
Hebei Manufacturing Cities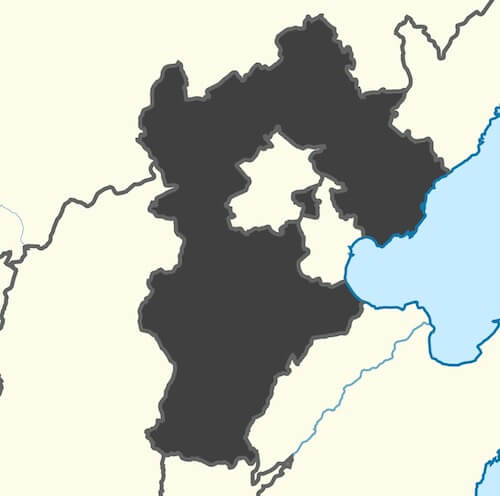 Tangshan-Porcelain
Tangshan is a city in Heibei Province. Porcelain culture in Tangshan also has a long history like Jingdezhen.
Early in the Ming Dynasty, it was famous for producing bone china and white jade porcelain. 600 years later, Tangshan now manufactures more than 500 different types of chinaware.
NO. 10:
Tianjin Manufacturing City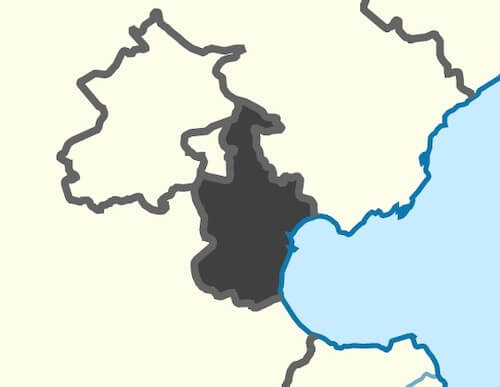 Tianjin-Bicycles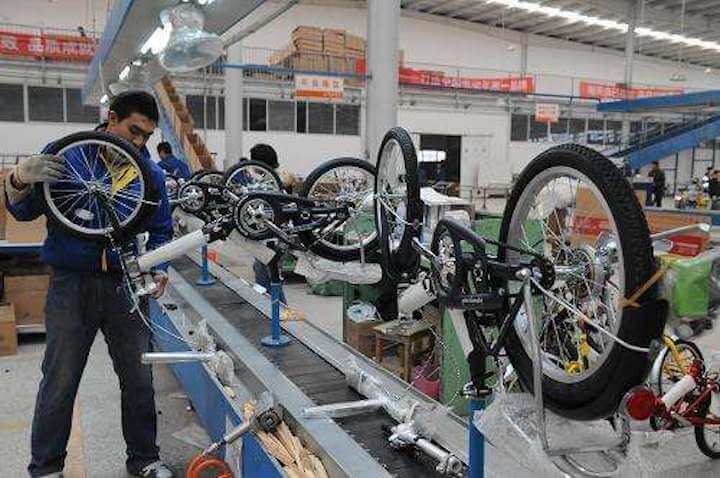 Tianjin is one of the municipalities in China. It is a metropolis with the permanent resident population of 15.59 million.
What you might be interested in is that Tianjin is also a traditional bicycle producing base. Bicycles used to be China's main means of transport for a very long time. Then diesel engine car showed up and replaced some of the bicycles.
Today, bicycles again played an important role in our daily life. Some people prefer to go to work by bicycle because it's more environmental.
If you are planning on exporting bicycles from China, Tianjin should be among your first choices.
NO. 11:
Shandong Manufacturing Cities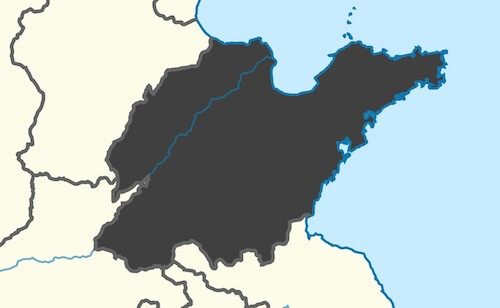 Zibo-Silk goods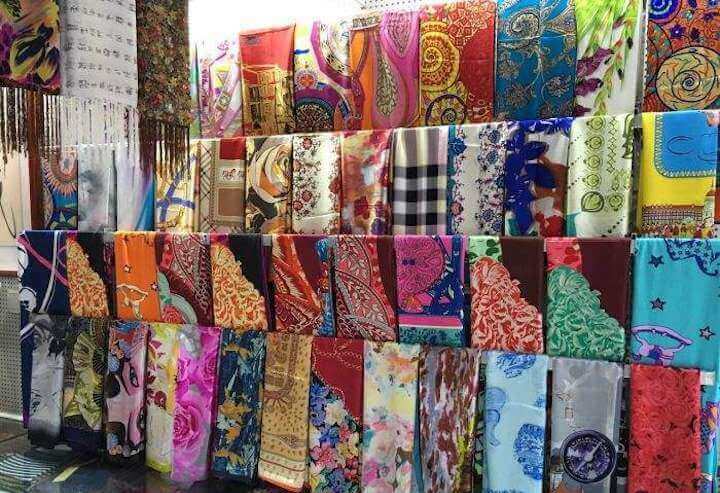 Zibo is a historical and cultural city of Shandong Province. The environment there is very suitable for living. After reform and opening-up, this city develops really fast.
Silk goods produced in Zibo are very popular. If you arrived in Shandong Province one day, I highly recommend you to stop by Zibo.
NO. 12:
Liaoning Manufacturing Cities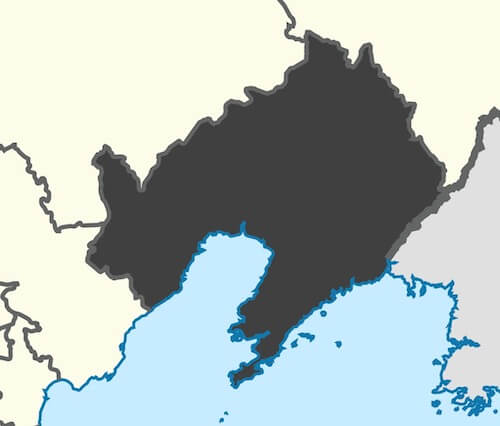 Xingcheng-swimsuit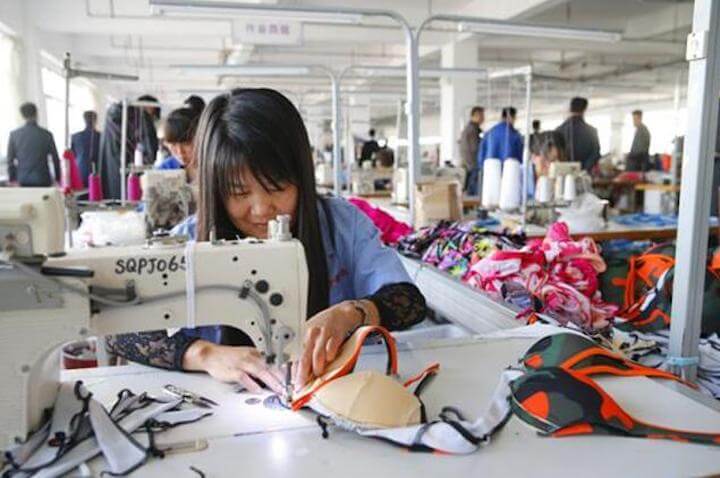 Xingcheng is a famous Chinese swimsuit manufacturing city located in Liaoning Province. Factories there have well-equipped facilities and outstanding quality control.
If you come to this city, I bet you will feel impressive for its beautiful sweeping coastline and folksy local residents. By the way, the seafood provided here is both delicious and cheap.
After the introduction, you'll find The more the provinces near the sea, the more manufacturing cities there are.
I hope this article can help you understand better the status quo of Chinese manufacturing.
Thanks for reading, if you have any questions or doubts, you can leave a comment, we'll happy to help.
Import from China actually is not a simple task. If you are working with a sourcing agent like me, then you're already way ahead of the game. But what if you're one of the 99% of small business owners or Amazon sellers who are not familiar with importing from China. I want to share my sourcing expertise with you to help you grow business.