You need a real Sourcing agent
Have you got scam during import from China? Lots of people proved that import from China by yourself is a risk, even Alibaba is not 100% safe. Everyone wants the best sourcing trips, we don't want any scam. But what should we do?
It's time to hire a trusted sourcing agent in China.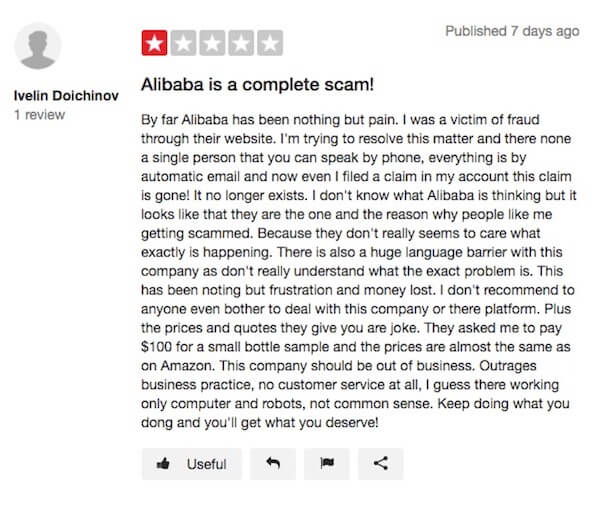 Before VS After with our help
Search suppliers
Compare price
Negotiate with supplier
Sample inspection by yourself
No order consolidation
Unable to monitor the production
Cannot avoid scam
No after service
Get products from Best (Guanxi关系) Suppliers
Help you to Negotiate with suppliers
Help you to inspect Samples saving delivery time
Instant order process report
Order/sample consolidation saving cost
Arrange payment to suppliers
Free 30 days warehousing
Only commission no other extra fee
Quote to us
Send us what you need, we make a deep discuss, make clear the products specifications.
1
Sourcing Products
We'll find the supplier match your specifications, get samples for simple inspection.
2
Manage Production
After you place the order, we'll arange production to the supplier and keep touch between you and supplier to make process smoothly.
3
Inspect Products
Once production is finished, all merchandises will send to our warehouse, we'll take random inspections, make sure you get no-problem goods.
4
Arrange Shipment
After inspection, we arrange shipping from China to your destination, even your door.
5
The service fee is based on the amount of order. Minimum order for each product is $1,000/item.
The final price we offer you includes suppliers' price and domestic express fee.
Before starting work, we will charge 100$ for deposit and will count to whole services fee.
The other commission starts by placing the order, and you can check the rate on the list as right.
Note: Our warehouse is free for 30 days in Shenzhen, you can take time to choose more products shipping together, and also get lower Service Charge.
| Order Amount | Service Charge |
| --- | --- |
| less than $1,000 | 100$ for deposit |
| $1,000-$2,000 | 10% of order amount |
| $2,000-$5,000 | 9% of order amount |
| $5,000-$10,000 | 8% of order amount |
| $10,000-$20,000 | 7% of order amount |
| $20,000-$30,000 | 6% of order amount |
| more than $30,000 | 5% of order amount |
Service Charge Calculator