Alibaba is a marketplace for millions of legit suppliers. Also, the popular e-commerce site is also home to many frauds. This guide will teach you the right approach when using Alibaba to prevent problems.
Many importers go on Alibaba when searching for a manufacturer for their business. The downside is that many end up losing their money with no products on hand, as they have fallen into the pitfalls of scammers on the platform.
As a company, Alibaba can not be called a scam. In fact, You'd be amazed if you read what the company has economically contributed to China. They provided a platform to online manufacturers who conventionally do not have access to the international market.
While there are real and legit Chinese companies on the eCommerce platform, you'll also find a lot of fraud that you have to avoid at all costs if you don't want to blow your hard-earned cash.
It's crucial that you get a good grasp of the many tricks that scammers use to safeguard your cash and company. In this blog post, we will discuss all the frauds that we know in this guide for your reference
You'll Be Asked To Send Cash To A Private Account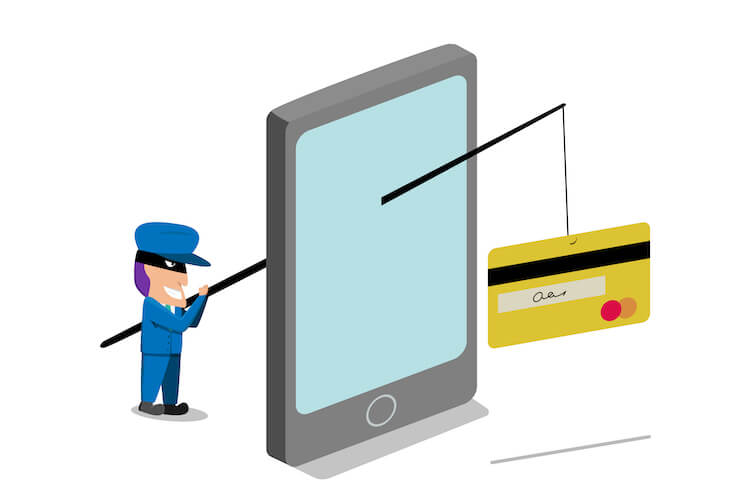 This is the type of scam where your supposed seller insists that there's a problem with their bank account once you pay for your order. They then will instruct you to deposit the money to their personal bank account.
You can get lucky and receive your order, but in most instances, they're just going to fool you and give you nothing. If they request you to use their personal account, it is because they have no business account or is even a company at all.
Simply avoid depositing cash into a personal account to steer clear from this scam. This scam can even occur with real and existing manufacturers, so if they want you to pay to a personal account, leave them hanging and cut the communication with them as the likelihood of scamming are too big.
Only go through formal channels of payment and prevent adjustments to the initial scheme. Secure payment techniques are better because you can prevent your payment information from going into the incorrect hands.
Unchecked Company Profile on Alibaba 
Opening an Alibaba account and pretending to be a manufacturer can be done by almost anyone. Scammers who do this are going to build a new profile and pretend to be a legitimate business.
They will use a real company's data and may pretend to transact with clueless customers, making it faster for you to fall for scammer's trap, when they are in fact, a fraud. They're going to keep your money without providing you your order.
Fraudsters will claim to be a legitimate business that may give you more confidence in them. Unchecked accounts are easy to create, so they could open as much as they wish technically. For a trouble-free time, just look for verified accounts and only do business with them.
Only Accepting Payment Through Western Union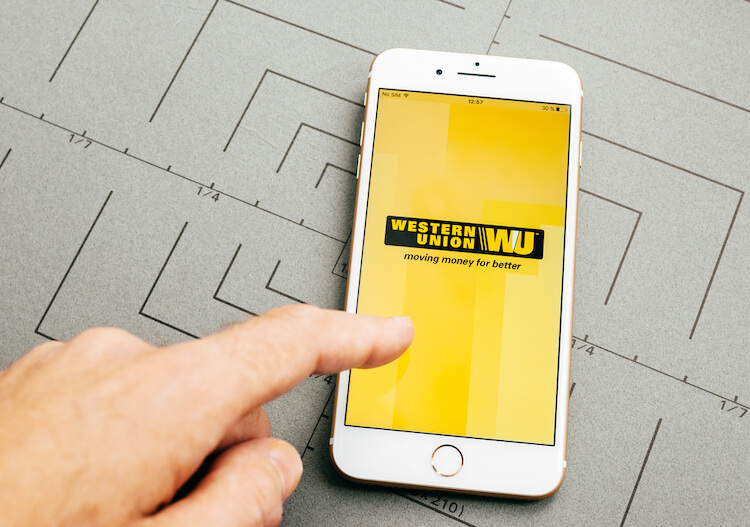 Western Union is a money transfer service that you can use to transfer cash worldwide. Because you can send payment directly, it can be used to tuck in all kinds of things without using a legitimate bank account. It's a common platform among scammers, not only on Alibaba but for scams of all kinds.
Never use Western Union for your payments to prevent this scam.
You send cash to an individual, not a business when you use Western Union. A credible business will always provide secure payment channels, generally providing you with a selection of payment methods.
Never get caught up by fraudsters who insist you send your payment directly to them, no matter what excuse they give you.
Asking For Additional Payment For Customs Clearance
Once you've sent a payment for your order, you will be asked by your supplier for extra payment to cover customs charges. They come up with some lies about how they won't be able to get their products out of China if you don't agree to pay.
They can also provide fake courier tracking numbers that have false data about the customs holding your goods. That may seem legitimate but it's not.
You may already have previously paid customs charges to import or export something from another country. But if you are dealing on Alibaba with a Chinese supplier, don't be fooled by their lies.
You've been scammed if you receive a message like the above. When exporting products, China does not have to pay such custom charges. You've been scammed already and paying this extra fee won't make your products appear instantly.
Don't pay anything because it doesn't change anything. Based on your payment method, when you paid, and where you live, there is still a possibility that you could recover your cash.
Payment can be canceled on your credit card, or maybe you can get in touch with your bank. Reporting the scam to the local fraud team or agency is also a good idea.
They Refuse To Send Samples of your Products
This may not seem like a big deal, but it's never ideal to spend your money on a bulk order before you even know if the products are going to be good. Sample ordering provides you a variety of benefits.
You can test the item's quality to see if it's good enough for your brand and you can see what it's like to work with the company.
Getting a free sample can show you that the supplier is more likely to be trustworthy and legit.
Just order from a supplier if you obtain a sample in advance to prevent this scam. As it's a common and accepted thing to do, don't be shy about asking for samples, and you often pay for it anyway.
Even suppliers with minimum order quantity can still create you a few samples if they are a legitimate company you can trust. If they refuse to provide you with a sample, you can assume they don't really want to do business with you.
They have a Proxy Company in Hong Kong
To get a proxy company, you just need to register a business that can be easily executed in Hong Kong. You can then use that proxy company to create a bank account. There isn't an existing office, no employees, and cash can be readily moved elsewhere.
Several businesses in Southern China use offshore firms in Hong Kong because they can hide from mainland China's taxable income. It also makes it simple to prevent conflicts with foreign clients.
This is not suitable for you because you want to be able to handle any problems as swiftly as possible. You don't want to learn that if an issue occurs, you don't have any legal backing, or the company is gone.
In general, remain away from proxy businesses. However, it is worth noting that they are used by some legit manufacturers. Manage your risk and see if other alternatives are available in this scenario.
It's worthwhile to try to find a company that is more upfront about who they are, but if there are no better options, it might be acceptable to use a supplier that goes through a proxy company.
Ripoff Branded Products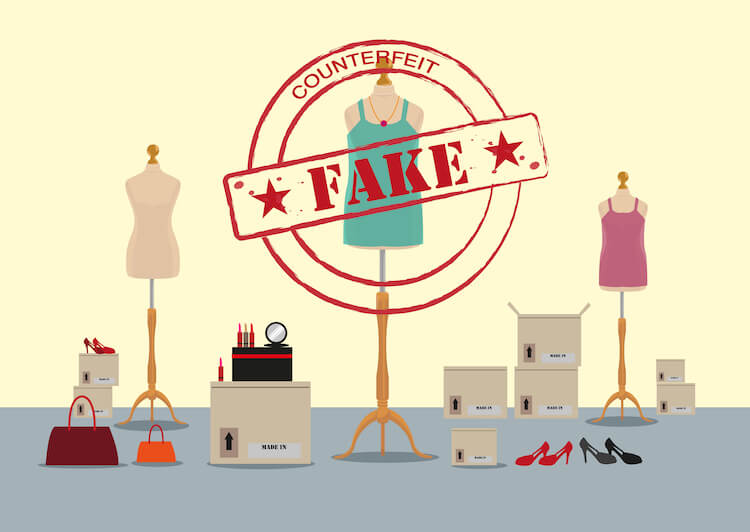 One of Alibaba's most recurrent scams is the sale of phony branded products. It might actually be the most prevalent scam out there.
Not buying any branded products from Alibaba is the answer to this scam. If you find products with the Nike logo or other designer brands, you can expect them to be fake.
Chinese Alibaba suppliers are not going to sell legitimate branded products, so just don't purchase them. Use Alibaba to locate factories to create your products, not those who claim to create branded items.
If you want any popular products, go directly to the official website and find their supplier lists. This helps make sure you're on the right track.
Poor Quality Products
Some manufacturers may not be able to produce items that would match your quality criteria. Some suppliers, however, will deliberately do a poor job of creating your products.
If they don't attempt too hard, it's cheaper for them, so they get your payment without spending too much on actually doing what you've ordered.
You don't want to get your order, just to find out that it's all terrible. You're going to lose a lot of funds, and you're going to have a lot of stock that would end up being useless because it's not good enough to sell. If you want to prevent being scammed by a terrible item, it is a good first move to make sure you get samples before placing an order.
Invoicing with the Wrong Payment Info
Sometimes scammers pretend to be part of a real and legit company and hack into their email accounts. They then placed their own payment information on the form when it comes to sending an invoice.
There is an easy way to handle this, and it is by checking any information about payment before you transfer any cash.
The supplier's profile data should match the payment details provided on the invoice. If the details do not match, you might end up paying your cash to a scammer who might be someone from a full stranger to a business worker attempting to take cash for himself.
Conclusion
Alibaba has thousands of scammers, and in this article, we can't cover every situation. Communication, proper research, and formalization are the key to not get scammed.
If you are confident in your skills, please feel free to go at it on your own, but remember that you can always ask for assistance. If this is your first time buying a product from China, hiring a sourcing company to assist you may be a good idea.
Having invested in a credible sourcing agent will guarantee that everything goes smoothly and that you do not pay more for a subpar item than you should.
If you are interested in working with Lazpanda to source your products, send us an email or go to our contact page. We're happy to answer your question, even if you don't use our services, so feel free to reach out!
Import from China actually is not a simple task. If you are working with a sourcing agent like me, then you're already way ahead of the game. But what if you're one of the 99% of small business owners or Amazon sellers who are not familiar with importing from China. I want to share my sourcing expertise with you to help you grow business.