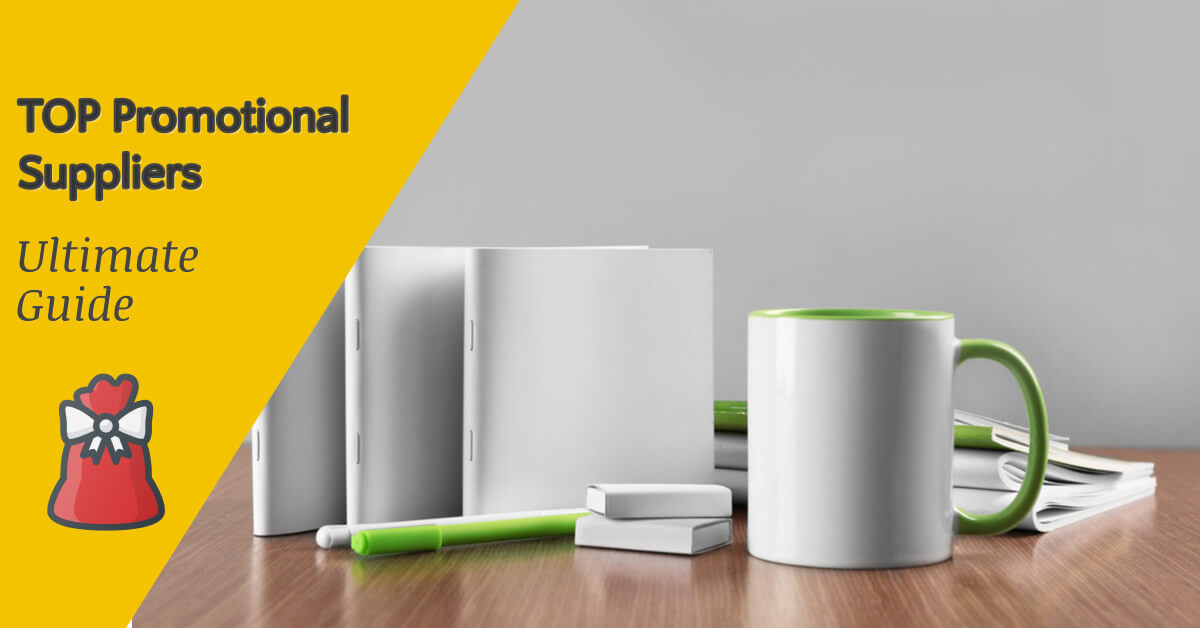 Most businesses don't acknowledge that promotional items can really help with your business's branding and can be a great addition to your marketing plan. Promotional products, labeled with the name and/or logo of your company should be regarded as an investment and be included in the marketing budget. Promotional gifts given to your actual and potential clients can enable your brand to improve your company's image, helps clients remember your products or services, and make them more likely to buy from you.
What's more, promotional merchandising can be a much cheaper form of marketing than some other channels out there.
A promotional product is usually passed from person to person due to its functional qualities. A study from the ASI organization said that "15% of consumers throw a product away, 18% file the item away and 67% give the item to someone else."
Convinced yet? If yes, then the next smart move is to find a good manufacturer of promotional products so you can buy in bulk and save more money.
We've listed below the top promotional product suppliers in the world to give you an idea and make the process a whole lot easier for you!
Top Promotional Products Suppliers
Get your supply of blank promotional products from the credible and most trusted suppliers around the globe. Importing from them doesn't mean that you'll have to spend a lot of cash. You might even find yourself saving more money, time, and effort!
More reading: How To Find A Reliable Promotional Products Supplier In China
It pays to invest in a good promotional product supplier. Here are our top 10 recommendations:
Fresh Tech Promo 

Website: https://www.ftpromo.com/
Fresh Tech was founded in 2008. Since then, the company holds a leading place in the promotional gift industry. It is a remarkable achievement to be one of the leading companies and gain a credible position in a very short period of time. The company is focused and ambitious to provide the cheapest but best quality products to its customers.
Fresh Tech is the market leader in the gifts & premium industry. They are professional in manufacturing with scalable factories and adopting. They are strict with quality control procedures.
With this quality-oriented approach, Fresh Tech persistently winning the client's trust.
They deal with international customers across the world. Their customers are from overseas, especially in Europe, Australia and America benefit from our plentiful gift ideas and all-rounded production solutions. They are proudly serving our worldwide clients with quality products.
Fresh Tech believes that by distributing gifts with the company logo in exhibitions, marketing events, or festive seasons, every company can get great promotional effects and leave a good impression on the clients.
On the top of traditional trading business, They also provide value-added supply chain management services to meet our customer's tight schedule and mass production requirements, the real one-stop services to our corporate customers.
 Key Products:
Apron & Kitchenware
Bag
Craft Tools
DrinkWare
Electronic Products
Fabric Items
Lanyard & Keychain Lapel Pin
Outdoor Display
Printing Package
Silicone Products
Stationery Office
Towel
Toys
USB Flash Drives and Powerbank
Oyi Gifts

Website: https://www.oyigift.com/
OYI gifts company specializes in developing and manufacturing a variety of custom gifts, The main business: Silicone gifts, plastic gifts, electric gifts, promotion gifts, creative gifts, kids gifts, Fashion accessories, mugs in China, etc.
Nowadays gifts are becoming more and more important for everyone and company, OYI offers a range of gifts that meet with the requirements of all of the company: Usefully, Novelty, Vigor, Colorful, etc, they are a professional in those areas supplier and their company is cooperating with a competent supplier, which guarantees products' quality and large supply.
They also supply OEM service for customers if it's needed, as they supply the newest products at the first moment and can give you ideas and advice for your needs.
Key Products:
Silicone Gifts (Bag, bracelet, cup cover, household items, phone case, purse, watches)
Plastic Gifts ( Bar mat, Bookmark, Coaster, Halloween PVC masks, Key chain, Key cover, Luggage tag, Money bank, Mug, Plastic phone case, Plastic toy, PVC magnet, Shoes buckles and accessories, Soft case notebook)
Electric Gifts (Soft Case Power Bank, USB Flash Drive)
Custom Gifts (Custom Wireless Charger, Wireless Bluetooth Speaker, Custom Silicone Water Bottles, Custom soft power bank, Custom USB flash driver, and Custom Silicone Travel Bottles)
Tuoder Promotional Products
Website: https://www.tuoder.com/
Since established in 2009, Tuoder is committed to being the best custom promotional products supplier in China. As a professional manufacturer, they provide a one-stop service in their factory, including design, produce and delivery.
They guarantee their customers from all over the world that they can get the promotional products they want at the lowest cost and in the least time. They provide wholesale promotional items for every person or organization who wants to promote their activities, products or other things.
Their promotional products can be customized according to your requirements. You can decide their details like sizes, colors, materials and so on, also how to show your logos on them.
Key Products:
Apparel
Bags
Crafts (Lapel Pins)
Silicone Wristbands
Lanyards
Fabric Wristbands
Promotique

Website: https://www.promotique.com/
Promotique offers a wide collection of custom promotional products, so you can stand out in a way that's right for your business. Whether you're looking for promotional clothing and custom uniforms, personalized bags, or custom sports and water bottles, they've got options for your team and company.
There are promotional items for every occasion, including custom giveaways for trade shows and events, personalized gifts for colleagues and valued customers, and custom luggage so you can travel in style. It's all about finding the right promotional products with the right level of quality to showcase your logo. You can then brand your business with confidence.
At Promotique by Vistaprint, they provide you with the right products in the right quantities to promote your logo and business. You'll find all you need to present a cohesive branded look to your staff and customers.
From workwear and bags to giveaways and hi-tech accessories, you'll discover products for everyday use and special events.
They have offices and facilities all over North America, including Massachusetts, Michigan, California and Ontario and they deliver to more than 30 countries.
Key Products:
Clothing
Bags
Drinkware
Writing
Technology
Office
Home
Leisure
Candy
Gemline

Website: https://www.gemline.com/
Founded in 1958, Gemline is the promotional product industry's premier supplier of bags, business accessories, stationery, drinkware, gifts, and writing instruments, and is ranked as one of the largest industry suppliers by the Advertising Specialty Institute (ASI).
Gemline's in-house team designs and builds most products in our line. In fact, their design team travels the world uncovering the latest cultural and design trends to create high-quality, trend-right, functional products that meet the demands of today's discerning customers' work and live.
These products are marketed and sold under multiple house brands including, Aviana, Gemline®, Gourmet Expressions®, Heritage Supply Company, Life in Motion®, Travis & Wells® and Vertex®.
Gemline is headquartered in Lawrence, Massachusetts with an office in Southern China and has over 500 employees worldwide.
Key Products:
Audio
Backpacks
Briefcases & Messengers
Cinch packs
Coolers
Drinkware
Duffels
Gourmet Food
Luggage
Notebooks & Journals
Padfolios
Technology
Totes
Writing Instruments
ImPrint4Less

Website: https://imprint4less.com/
With nearly 3 decades of manufacturing & branding expertise, ImPrint4Less is one of the largest online discounters and your "one-stop-shop" on the web for promotional products and business gifts.
Their extensive range of promotional products will ensure you find something to suit your corporate branding requirements.
In a crowded field, Imprint4Less.com is the low price leader when it comes to imprinted promotional gifts, corporate gifts, executive gifts, and just about all imprinted promotional items under the sun!
From sunglasses and beverage holders to coffee mugs, stress balls and umbrellas with your brand or logo, to T-shirts and custom printed apparel, Imprint4Less.com will save you money.
Their factory direct savings and low price guarantee assures you the lowest price in the Promotional Products Industry!
Key Products:
Die-cut video postcard
Video Passport
Infobuds
Trackable Web keys
Video Brochures
Custom Bags
Apparel
Writing instruments
Drinkware
Personal Care
Mobile Products
Stationery
Seasonal Products
Technology
Maghard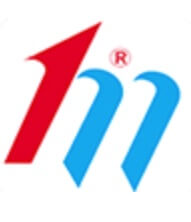 Website: http://www.china-maghard.com/
Dongguan Maghard Flexible Magnet Co. Ltd was established in Sept.2002. The company is located in Baihao Industrial Zone, Houjie town, Dongguan city, Guangdong Province, PRC.
It has an area of about 10,000 square meters and 300 employees. Maghard is specialized in manufacturing and supplying various kinds of bonded ferrite magnets.
Their annual output can be up to 5000 tons and they can produce all kinds of magnetic products of over 100 million pieces with total sales of 10 million USD dollars.
Their products can be used in the advertising industry, stationery industry, toy industry, gifts industry, health care industry and electrical equipment industry, etc.
They have also passed the ISO9001 quality management system certificate since 2003 and have become a member of the standing committee of Guangdong Industry Association in July 2008 and they have been approved to be a member of the China Cartoon & Animation Association in the same year.
Their products are being sold and imported across Japan, the USA, Asia, Africa, and Europe. They have one Patent of invention and nine patents of utility new model. The company is now developing steadily with growing output and increasing efficiency.
Key Products:
Magnetic sheet
Magnetic strip
Magnetic receptive sheet
Neodymium Magnets
Fridge magnet
Stationery Magnet
Magnetic toy set
Magnetic promotional gifts
Supermarket products
Absorbing material
Gifthong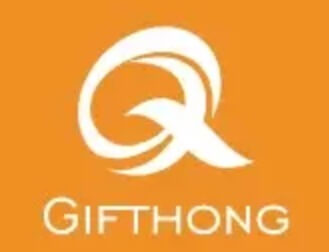 Website: http://www.gifthong.cc/
As a professional supplier, Gifthong has more than 7 year's experience in the promotional gift business. With knowledgeable and enthusiastic staff, Gifthong International is dedicated to providing the highest quality products, the most cost-effective methods and the quickest service available in the industry.
They work closely with their customers to create effective promotional marketing campaigns by translating creative ideas into value-added products for your staff and customers.
They currently offer a wide selection of promotional products, promotional business items, corporate promotional gifts, and trade show giveaways.
Their Marketing Team is continuously looking to add new product lines and expand their current ones. The company's goal is to offer the largest selection, the best prices, and the best service to all of its customers.
Key Products:
Apparel
Bags
Drinkware
Giveaways
Headwear & Scarves
Home & Garden
Office & Desk
Outdoor & Travel
Tech & Mobile
Icaniam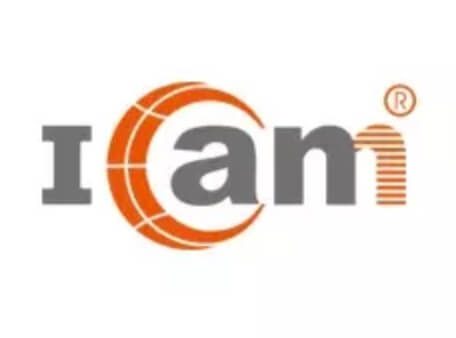 Website: http://www.icaniam.com/
With years of experience in product design and manufacture, JIPIN owns the strong ability of product research and development and has developed its own product such as Portable Pressure Car Washer/ Camping shower/beer foam maker, etc.
They have developed eight models of this line which has served them to lay the foundation of being the most professional supplier of Portable Pressure Car Washer working under 12V.
They plan to keep on launching new products gradually. The company also pay attention to the product's quality and set their targets as zero percent defective. Meanwhile, they are fully committed to customer satisfaction and strives to be one of the most dedicated suppliers.
Key Products:
Product Categories
Portable Pressure Washer
Camping Shower
Foldable Electric Kettle
Beer Bubble Maker
Cooler Cup for Beer/Wine
Foldable Water Tank
Wine Aerator
UV Sterilizer
Portable Power
Pet Shower
Bidet Sprayer
Pump
Two Fishes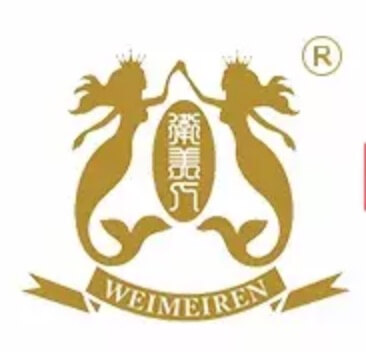 The company is a manufacturer from China that specializes in bath houseware. Their main markets include Europe and America. They have also worked with big brands including Coca-Cola, Disney, Wal-Mart, Tesco, D&G, Avon, Lidl, Fba, and more.
Taizhou Huangyan Two Fishes Houseware Factory is a well-reputed manufacturer of a variety of goods with special focus on Bath Houseware Items (including shower curtain, shower curtain hooks, bath houseware suit) and Plastic Houseware Items. Their company is located at Huangyan.
Key Products:
Shower Curtain and Tablecloth
Bathroom accessories
Bathroom Curtains Hooks
kitchenware
Houseware
Seasonal Products
Final Thoughts
Each business in today's world needs to survive the strong competition of brand awareness.
Marketing's main goal is to help the company acquire new customers and maintain existing customers by the least costly means possible.
Since we have established the significance of utilizing promotional products to promote your brand, how do you choose which company to trust in the production of your merchandise?
There are a number of big and small local promotional product suppliers to choose from. But there are only a few reliable suppliers who can provide great quality promotional products in bulk.
If you need assistance in dealing with the top promotional product suppliers, we at Lazpanda will be happy to help. We are one of the leading sourcing agencies in China. We have extensive years of experience in helping clients from all over the world import from the top suppliers and manufacturers in China and beyond.
Import from China actually is not a simple task. If you are working with a sourcing agent like me, then you're already way ahead of the game. But what if you're one of the 99% of small business owners or Amazon sellers who are not familiar with importing from China. I want to share my sourcing expertise with you to help you grow business.