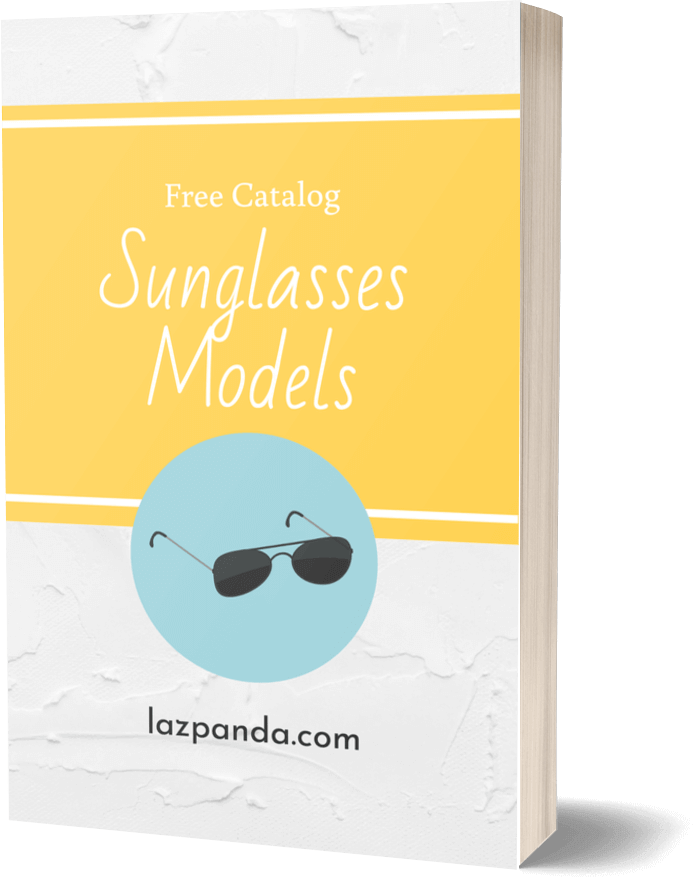 Still Don't know how to choose sunglasses for your business?
We have prepared hundreds of sunglasses styles for you, including prices. Fill out your email and download it for free!
Our top recommendation for the most reliable sunglasses suppliers can provide your business with the next best-selling sunglasses.
You should pay attention to the eyewear industry if you aspire to be a successful entrepreneur.
According to the Global Market Insights market research firm, the Eyewear Market Size is predicted to grow to $165 billion by 2022 versus $110 billion in the year 2016. This means that a lot of rooms available for new and successful sunglasses business.
The increased use of sunglasses as a fashion accessory has led to the eyewear market being transformed. In addition to offering lenses and glasses as per doctor's prescription, eyewear manufacturers are now more focused on meeting the changing fashion needs of consumers.
In addition, they are constantly striving to deliver personalized sunglasses, taking into account factors such as color, design, and form. Sunglasses quality and innovation are also becoming important for the industry in an era of rising technology.
People will stop buying your sunglasses when they realize that your quality is low. Quality sunglasses must be long-lasting and promote healthy vision. Sunglasses must be durable and UVA and UVB should ideally be blocked.
Good thing you can now import quality sunglasses from reliable sunglasses manufacturers in North America, United Kingdom, Australia, Japan, and China. In China, you can find many sunglasses suppliers in Dangyan City which is known as "The Spectacles City" as it is one of the largest eyeglasses merchandise centers in China. The materials for sunglasses are relatively cheap, and consumers are willing to spend money on them.
Our Recommendation For Top Sunglasses Suppliers
The trends in the eyewear industry keep changing depending on the fashion trends. Our top recommendation for the most reliable sunglasses suppliers can provide your business with the next best-selling sunglasses, check the lists next!
YC (Yingchang) SUNGLASSES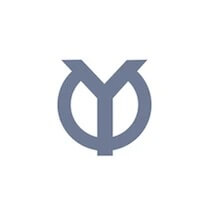 Website: ycsunglasses.com
Founded in 1992, Yingchang Group Co., Ltd (Taizhou Cramilo Glasses Co., Ltd is a subsidiary of Yingchang Group for international business) is a leader in the design, manufacture, distribution, and sales of premium sunglasses, private label sunglasses for man, women and unisex.
Since then, Yingchang has grown into a global, value-added innovator and manufacturer of high-quality optical frames, reading glasses, blue light frames, sunglasses, and related accessories.
The company follows ISO9001:2008-certified production guidelines and their 80 QC technicians who conduct rigorous 6-step inspection progress. Their goods are also CE-marked and SGS, BV, BSCI compliant.
Yingchang manages a unique portfolio of in-house brands which include Cramilo, Eternal, CrisLi, PRSR, SVD, Langtemeng, Yingchang, Aolise, Kaidi and Donna. Yingchang has more than 2,000 employees and different production lines in their 120,000 square meter factories. They manufacture up to 50,000 pieces of sunglasses daily.
Moreover, their 20 R&D engineers create more than 100 new designs every month. Whether you need classic sunglasses or fashionable sunglasses, YC sunglasses can provide it for you.
Key Products:
Women Sunglasses
Men Sunglasses
Promotional Sunglasses
Fashion Sunglasses
Acetate Sunglasses
Metal Sunglasses
Plastic Sunglasses
Metal & Injection Combination sunglasses
Wooden Bamboo Sunglasses
Kids sunglasses
2019 eyeglasses
Optical Frames
Sport Sunglasses
Bingking Glasses (Binghuang Glasses Co., Ltd)

Website: bingking-glasses.com
Bingking Glasses Factory is a professional bamboo sunglasses manufacturer and supplier of eyewear products in China, covering a building area of 3,000 square meters. Their products include middle and top-grade sunglasses, reading glasses, children's glasses, party sunglasses, sports sunglasses, and optical frames with novel designs.
All of their products comply with international quality standards such as CE and FDA standards. They have gained good popularity because of their attractive design, competitive price, great quality, and excellent service.
Their products are exported to Europe, Southeast Asia, Oceania, North America, South America, and Africa. The company can produce items of different shapes and sizes according to customers' requirements and designs.
They also supply all kinds of glasses to our customers on the basis of the OEM term. With their policy of "quality first, reputation first, customer first, and service foremost", they look forward to establishing mutually beneficial and long-term business relationships with clients from all over the world in the near future.
Key Products:
OEM Sunglasses
OEM Horn Sunglasses
OEM Wooden Sunglasses
OEM Kaleidoscope Eyewear
Baby Sunglasses
Promotional Series
Eyewear Package
XunQi Glasses Co., Ltd

Website: xqglasses.com
Guangzhou XunQi Glasses Co., Ltd is a manufacturer specialized in producing cycling sunglasses, safety glasses, fashion sunglasses, ski goggles, motorcycle goggles, and military goggles and more.
XunQi Glasses was established in the year of 2011 and is located in Guangzhou City, China. At present, their company has 80 employees, including 15 office personnel, 60 workshop personnel, and 5 R&D personnel. The plant covers an area of more than 5,000 square meters, involving the process of injection, frame spraying, lens cutting, product assembling, screen printing, research, and development.
Since its foundation, the company has always been engaging in satisfying customers' demands by consistent perfection, guaranteed quality, punctual delivery, and constant R&D XunQi's Products are gradually known and loved by customers. BANGLONG and XQ-HD are two of their most popular brands.
Their products have been sold to more than 20 countries and regions, including North America, South America, East & Southeastern Asia. Mid-Eastern area, Europe, Africa, and others.
Key Products:
Sport Sunglasses
Motorcycle Goggles
Casual Sunglasses
Fitover Sunglasses
Ski Goggles
Tactical Goggles
Baiyu Eyewear Co., Ltd 

Website: sunglassesjy.com
Taizhou Baiyu Eyewear Co., Ltd is a professional China sunglasses manufacturer. As one of the leading sunglasses factories and suppliers in China, all of their products are manufactured in line with international quality standards the FDA and UV400(EN1836:1997) test reports that certify quality.
The company mainly produce plastic fashion sunglasses, promotional sunglasses, Safety glasses, 3D glasses, pinhole glasses and reading glasses.
For a long time, their products are being exported to Italy, Germany, France, the USA, Brazil, South Korea and other countries in the world. The company has also been providing OEM service for famous companies from European Countries, USA, and Taiwan.
They insist on their "Technology firstly, service professionally" core value, which they believe will make their customers feel satisfied with the quality of products and the after-sales service.
Key Products:
Fashion Sunglasses
 Promotional Sunglasses
 Safety Glasses
 Wooden Sunglasses
 Sports sunglasses
 Reading Glasses
 Pinhole Glasses
 Fit over sunglasses
Sunreeve Co., Ltd

Website: sunreeve.jp
Sunreeve is a Japan sunglasses manufacturer and an integrated eyewear company that has remained dedicated to continually creating designs that fit with the times and manufacturing frames and sunglasses that focus on customer satisfaction.
The company works every day toward the realization of people's affluent lifestyles through joy and sensation that exist beyond design. They consistently seek creative designs, develop quality products, and offer high-function eyewear suitable for the diverse lifestyles of people worldwide.
For the purpose of meeting consumers' requirements in a more positive way, the company is enhancing the capability of their design division and manufacturing capacity. They offer their designed products to the world by constructing a stable and strong supply chain based on not only in their wholly-owned factory in China, Suzhou Sunreeve Optical Co., Ltd. (est. 1993), but manufacturing partnerships with sub-factories in Asian countries as well as in Sabae, Japan.
Key Products:
Premium Sunglasses
Optical Frame Eyewear
Magnesium Glasses
Polarized Lens Sunglasses
CTS Wholesale Sunglasses
Website: ctswholesalesunglasses.com
CTS Wholesale is an American sunglass manufacturer that has supplied retailers for over 25 years with the best styles of sunglasses, accessories, and displays. The company knows what styles retail the best and offers prices that are extremely competitive, along with impressive Volume Discounts that are sure to increase your profits.
They do more than simply wholesale sunglasses, sunglass displays, and accessories. The company also offers wholesale reading glasses, packaged with assorted lens strengths.
CTS Wholesale Sunglasses Company is a direct importer of quality branded sunglasses. They have the latest fashion trends, classic styles, and everything in between. They have sunglasses for men, women, children & several that are unisex and all of their sunglasses are available wholesale. All of their sunglasses are sold by the dozen and come packaged in great looking, ready to use display boxes.
Key Products:
Men's sunglasses
Women's sunglasses
Kid's sunglasses
Unisex sunglasses
Aviators
Classics
Styles
Clip Ons
Clear Sunglasses
Goggles
Over Glasses Sunglasses
Polarized
Package Deals
Bifocal Sunglasses
Novelty
Safety Glasses
Custom Printed
Wood Sunglasses
SkyMood Wood (Wenzhou Hante Trade Co., Ltd.)

Website: skymoodwood.com
Wenzhou Hante Trade Co., Ltd. is a professional bamboo sunglasses manufacturer, who also takes care of the marketing and research and development of their products. From a tiny home basement to now a full team, including a manufacturing division, customer service, and a creative/marketing team, The SKYMOOD family has made great progress..
The company is composed of a group of people that are nature admirers, wandering explorers, thrill-seekers and timekeepers. Therefore, they share a love for one-of-a-kind designs, each watch and sunglasses is naturally unique and made by real wood
They pioneered the customization modes, and at the same time, they created their products with customizable engraving, handmade natural manufacturing.
They supply for the global fashion brands, professional physical stores, online sales shops and supermarkets and so on. Products in line with the EU CE, the United States FDA and other countries of the quality inspection standards.
As an integrated supplier of the wood fashion industry, they are not only concerned about what new products they can supply, but also, about product details.
Key Products:
Optical Eyeglass (Bamboo Eyeglass, Layered Wood Eyeglass, Plastic & Wood Eyeglass)
Wood Bow Ties
Wood Jewelry
Bamboo Toothbrushes
Handmade sunglasses
Wholesale Sunglasses UK

Website: wholesalesunglassesuk.co.uk
Wholesale Sunglasses UK, founded in 2013, is a business partnership located in the South West of England consisting of childhood friends Stuart Downes and Ollie Cullen.
Starting out primarily as a retail business on outlets such as eBay and Amazon selling various products, their rapid growth has allowed the company to focus on selling wholesale quantities of their sunglasses to customers around the UK and abroad. They stock various colors and styles of sunglasses including Aviator, Clubmaster and Wayfarer.
Key Products:
Adult and Kids Sunglasses
Classic Sunglasses
Metal Frame Sunglasses
1950's Half-rim Sunglasses
Round Lens Sunglasses
Cat Eye Sunglasses
Heart Shape Sunglasses
Bamboo Sunglasses
Polarised Sunglasses
Novelty Sunglasses and Glasses
Sunshades Eyewear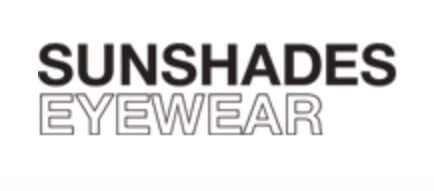 Website: sunshadeseyewear.com.au
Beginning life 45 years ago as a small scale supplier of unbranded sunglasses to local pharmacies, Sunshades Eyewear has grown into an international licensor and distributor of fashion eyewear selling in excess of 3 million pairs of sunglasses a year in over 30 countries.
Employing a staff of 110, the Sydney based business is now at the forefront of the Australian eyewear industry designing, manufacturing, selling and distributing brands as varied as Oroton, Le Specs, Cancer Council Australia, Karen Walker, and Ksubi to name a few.
As a result of hard work and determination, Sunshades Eyewear has built a strong reputation globally with manufacturers, brands, and companies in the international eyewear arena. Over the next year, Sunshades will continue to be focused on design, brands, and service. Sunshades have found its place in the dynamic and rapidly changing eyewear market as a marketing and customer service leader.
Driven by a service standard that values long-term relationship building over short-term sales growth, every division of the Sunshades Eyewear business is focused on providing the best customer service standards delivered in the most creative ways.
Key Products:
Premium Sunglasses
Clear Sunglasses
Fashion Sunglasses
Optic Eyewear
Final Thoughts
Now that you know the top sunglasses manufacturers all over the world, you are one step closer to building a profitable eyewear business.
Starting with the process of importing sunglasses and eyewear, however, could leave you with some serious questions that need to be answered like "How do I choose a manufacturer? How can I ensure quality? Will the products comply with the safety standards in my country?
If you're planning to start a sunglass business as well, or if you're having trouble importing sunglasses, we at Lazpanda will be happy to help.
Our expert team knows how important it is to find reliable sunglasses suppliers and to ensure the quality of your eyewear or sunglasses.
If you have any questions about how to proceed, what steps should you take to ensure compliance, be in touch with one of our qualified consultants to answer any of your questions.
Import from China actually is not a simple task. If you are working with a sourcing agent like me, then you're already way ahead of the game. But what if you're one of the 99% of small business owners or Amazon sellers who are not familiar with importing from China. I want to share my sourcing expertise with you to help you grow business.