Finding a reliable wholesale promotional product supplier can do good for your business. Learn how to find them and what to consider when doing business with them.
As a cost-effective way to reach out to more prospective clients, businesses need promotional products. To drive clients, this is a minimal-cost yet effective marketing technique.
This marketing strategy is used even by established international companies. For start-ups with limited marketing, it is an ideal strategy that may attract people's attention.
For years, promotional products have been used as a cost-effective marketing strategy. From new companies to big corporations, these gifts are the favorite of many marketers.
Marketers use branded promotional products that can be used by consumers for many months for better outcomes. The quality promotional products enable the brand to remain engaged with the customer after the purchase of your goods or services. This implies that one-time allotment of promotional items or giveaways is great enough to allow your brand to engage with your clients for months.
Finding A Reliable Promotional Products Supplier From China
Once you're already set with a promotional product in mind, your next task is to find a reliable promotional product supplier from China.
This is a significant yet challenging step. Why? Well, while there are many wholesale promotional product suppliers in China, it requires effort to get through the best of them.
Since you'll want to do business with a highly-reputable Chinese supplier, you'll have to carefully choose who you'll deal with.
You don't want a supplier who will mess it up because once an issue arises, it's you who will have to face the backlash from customers.
Finding a trustworthy wholesale promotional products supplier means looking for someone who will have your back.
You need a reliable solution that consists of comprehension, knowledge, and a reasonable amount of due diligence when it comes to finding promotional product suppliers from China.
Let's go through some of the most common ways to find a Chinese supplier for wholesale promotional products!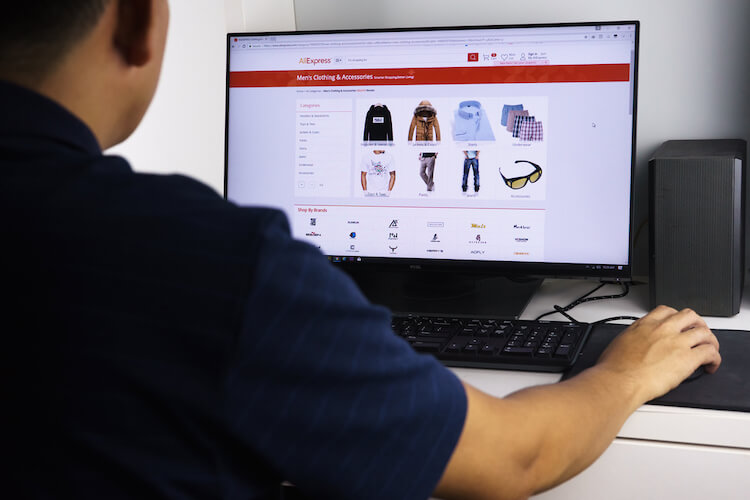 There are many e-commerce platforms where you can find suppliers such as Alibaba, Aliexpress, Made in China, DHgate, Global source, and more.
Alibaba and Aliexpress are wholesale and drop shipping online e-commerce platforms with a collection of millions of goods imported from around the world and micro-suppliers primarily from China.
There are a few differences among these platforms but the method of finding suppliers online is almost always similar.
The reason why people prefer to work with wholesale sites like the ones mentioned is that these sites often offer lower minimum order quantities than manufacturing companies.
This is because the production costs of factories are greater. They hardly accept orders that are very low in quantity.
Another advantage of purchasing from Alibaba, Aliexpress, and Made in China in bulk is that you can order wholesale promotional items anywhere and anytime. This will save you a lot of energy and time.
You can preserve a long-term partnership as long as you have the perfect supplier. Typically, it's a streamlined approach to purchase wholesale online, you just have to wait for your orders to arrive. Hence, it is very essential to choose a trustworthy Chinese supplier. To verify the order status, it's always safe to have tracking numbers.
One downside, however, is that you can't check the quality of the products you've ordered for yourself. You may discover that they aren't as wonderful as they appear on the website when you receive the items.
Visit Trade Shows and Factories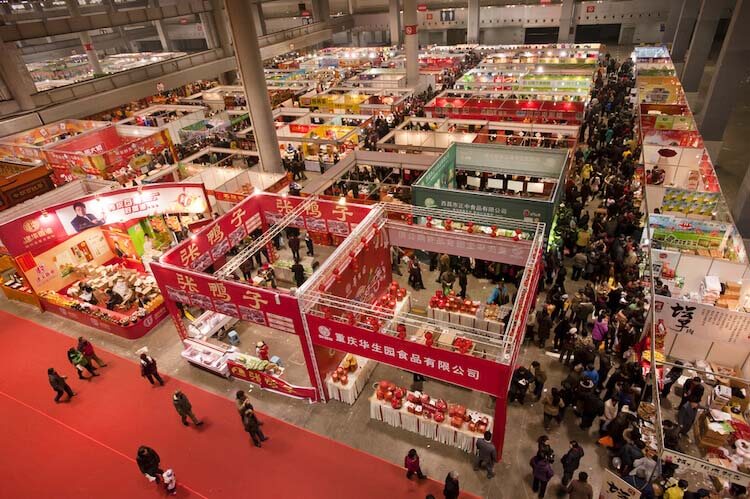 It's always good to meet with the suppliers face-to-face.
Trade fairs are one of the best spots where you can meet and interact with several Chinese wholesale suppliers in China. If you are a frequent importer or a professional reseller, events like trade shows and fairs in China are must-attend events.
Chinese trade shows are commonly held in Hong Kong, Shenzhen, Guangdong, and Zhejiang.
In China, there are two kinds of fairs, extensive exhibitions, and professional trade shows.
Professional trade shows are simply a display of products for one category. The benefit is that there is a higher concentration of suppliers for a single product line or niche. For instance, if you're selling baby products, going to the Children Baby Maternity Expo or CBME is more appropriate for you to attend than going to the Canton Fair.
The extensive exhibitions, on the other hand, are simpler to comprehend. One of China's most renowned extensive exhibitions is the very popular Canton Fair. A broad variety of product categories can be found at the fair.
You will have room to save money by making deals directly with the manufacturer. There are many different sorts of factories on the trade show. You get more choices to select one that best matches your criteria.
Visiting trade shows and fairs is also a great way to find new products. Hundreds of manufacturers represent their brands and goods in the exhibitions. This allows you to discover the trends in the future season as well.
You have to visit China personally, however, to do all of these, which is time-consuming. You need to visit the exhibition or factory for at least a week and reach an agreement with manufacturers. If you're not buying goods in bulk, then this is not necessary. Plus, every trade show has a couple of hundred manufacturers, you can't visit every one in a brief amount of time.
If you are really looking into visiting China for yourself to personally negotiate with suppliers and manufactures, Yiwu,Guangzhou, and Shenzhen should be in your stop.
These three are the major trade cities in China. Almost any wholesale market in these commercial cities draws suppliers from the industry belts around them.
Anyone could pretend to have the necessary skills to be a truly-functional manufacturing company, only to mess with you or scam you.
However, you might get in contact with some extremely reputable sourcing agencies, such as Lazpanda.
Sourcing businesses are one of the best choices for newcomers in the importing world. As a newbie, you can use the expertise of such businesses to find qualified wholesale manufacturers and suppliers. It's going to save you time and help you get a better deal.
What To Consider While Looking For Wholesale Promotional Products Supplier from China:
Be wary of suppliers
You need to watch out for online scammers on the popular e-commerce platforms. These scam artists purchase the product cheaply and then sell it at a greater cost to you.
Ergo, on websites such as Alibaba, Aliexpress, MadeinChina, and others, you need to pay closer attention to the stores you're dealing with and take significant measures to verify their legitimacy.
They do not manufacture the products, but they belong to the sellers listed on their websites. Online marketplaces, however, are still the best option to purchase from China, although there are a few scams that you may encounter when buying wholesale online. You will still find many suppliers that are reliable and trustworthy.
Just do your due diligence and ask them the important questions to easily sort out the scammers from the credible ones.
Refuse money transfers as the main payment method
Money transfers are not ideal for the online transaction of wholesale products. It is also wise to not pay the total amount of orders without the product in hand. Always pay a small percent for the down payment and secure the balance once you have approved the quality of your order.
Paypal is always a great option to provide payments as it is the world's largest online payment provider. It is convenient, secure, and the perfect solution for cross-border transactions.
Ensure that you can track your order
An e-commerce tracking number is a must. If the wholesale suppliers in China are unable to monitor the products, there is an increased risk.
Confirm and verify the goods you've ordered before payment is made
While you always worry about purchasing online, there are ways to prevent losses. You won't miss anything as long as you pay until you check the precise goods you've ordered. ALWAYS ask for a sample order to check the quality and not end up with an item that is deceptive.
Final Thoughts
We hope that the tips above will help you successfully import wholesale products from China. Finding a reliable wholesale promotional product supplier can do good for your business.
If you need assistance in finding a reliable wholesale manufacturer or supplier in China, we at Lazpanda will be happy to help. We can do business with the top manufacturing companies in China on your behalf to help you save time, energy, and money. Contact us today to learn more.
Import from China actually is not a simple task. If you are working with a sourcing agent like me, then you're already way ahead of the game. But what if you're one of the 99% of small business owners or Amazon sellers who are not familiar with importing from China. I want to share my sourcing expertise with you to help you grow business.