Top 10 Toy Manufacturers:
Comprehensive Guide 2019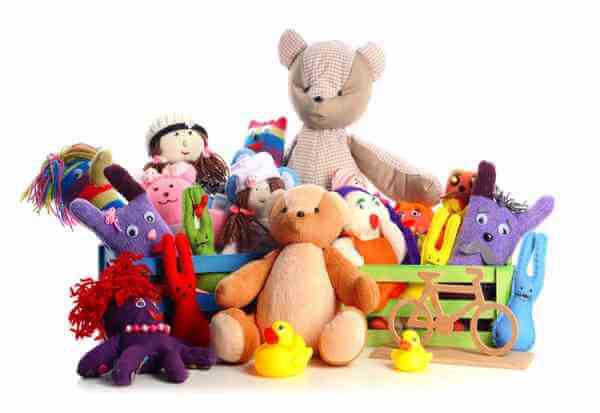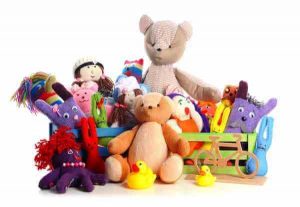 In this article, we will focus on the best categories of toys that you can explore for your small business and introduce the top toy manufacturers.
Overview
Launching a toy store is a small business idea that can be considered by anyone with a passion for children. Selling and importing toys from children's toy manufacturers is, in fact, profitable business and can be started on any scale depending on how much capital you have at your disposal.
There are a variety of children's toys out there that you can sell. However, rather than having to buy different types of children's toys, it is recommended that you focus on a particular line that you know there is enough market for.
It is also good to note that toys are not only for kids. Many toy store customers are grown-ups like collectors and parents. This is a target market that sellers should also give attention to because they have the purchasing power.
The market for toys is a booming industry. The growth rate was 15 percent between 2013 and 2016, with revenue of $20.4 billion in 2016. Considering this market's size and strength, there's plenty of opportunities for aspiring toy business owners like you.
The toy business is a whopping 80 billion dollars industry worldwide. According to reports, about 85% of the U.S. toy and game industry is made and imported from China.
Most wholesalers and retailers import toys that consumers require from China. The U.S.'s top trading partner is China, with a total trade value of $590.4 million with the U.S. China also holds approximately 46 percent of the global toy export market, as per recent statistics.
China produces some of the world's best toys. Toy cars, plastic toys, wood toys, stuffed animals and other children's playthings are essential parts of the toy industry and the best deals are often provided by Chinese suppliers. It is worthwhile to consider toys from Chinese manufacturers when buying wholesale toys.
If you can discover the value of these goods and buy them sooner than your rivals, then you will make good money and establish your brand before your competitors.
Next, we will list categories of toys manufacturers
Keep watching!
CHAPTER1:
Top Board Games Manufacturers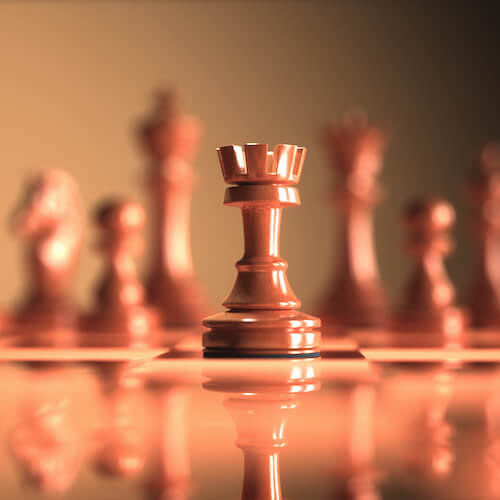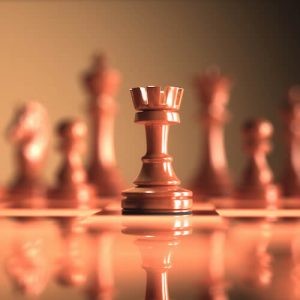 Board games have long been effective in educating children about a certain subject and encouraging them to improve a new skill. This kind of toy tests the imagination and intelligence of a person.
It's a delightful toy that challenges young minds, showing them some very important life skills and educating them early in life. Professional manufacturers offer high-quality products and competitive prices for board games and puzzle toys.
Keeping an eye on the certifications of the manufacturer is a must for your costumers' safety. Here is our most recommended toy manufacturer for board games:
Shenzhen Wangjing Printing Co., Ltd.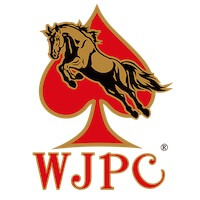 Website: https://wangjingchina.com/
Shenzhen Wangjing Printing Co., Ltd., known as WJPC, is a leading card printing company dealing in playing cards and card games as well as cards of all types. WJPC specializes in the researching, developing, manufacturing and sales of all kinds of playing cards, game cards, board games, tarot cards, and flashcards.
The company is established in an area of 6,000 square meters and is run by around 200 skilled workers. With the best management team, WJPC can be considered certainly among the tops in China, the country where the oldest card was made.
The domestic and foreign large-scale enterprises keep long-term cooperation relationships with WJPC to create high-quality custom playing cards as unique premiums on behalf of their event or organization. Card back, faces, finishes, and colors can all be customized to meet your needs, and grab your target market's attention.
Key Products:
Board Games
Custom Oracle Cards
Custom Tarot Cards
Educational Cards
Playing Cards
CHAPTER2:
Top Capsule Toys Manufacturers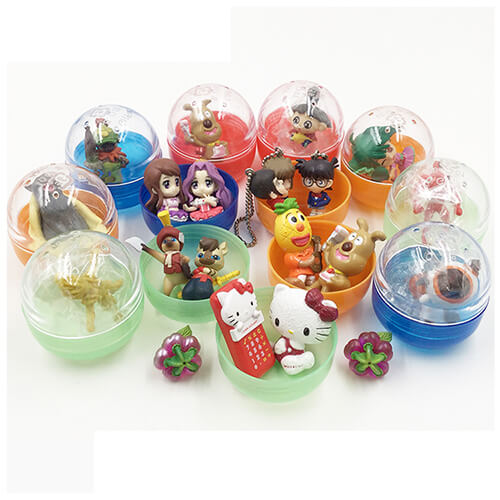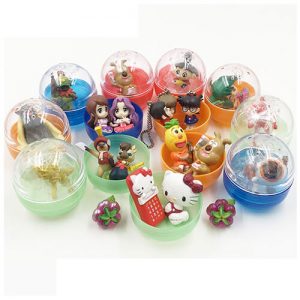 Sold in tiny plastic capsules, the revenues of this type of toy are three to five times higher than previously estimated. The toys, as well as their vending machines, are colloquially referred to in Japan as "Gachapon."
Adults have started seeing the beauty of capsule toys and realized that they're not just any children's cheap toys. The capsule toys buzz has been spreading through social media. As a result, many individuals are raving about the toys' good quality.
You can import high-quality capsule toys from Chinese toy manufacturers. Here is our most recommended toy manufacturer for capsule toys:
Yiwu Wencai Craftwork Co., Ltd.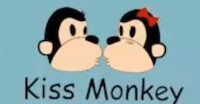 Yiwu Wencai Crafts Limited is a professional manufacturer engaged in the design, manufacturing, marketing, sales, and after-sales service of a wide range of printing products and plastic toys and PVC items.
The company specializes in silk-screen and off-set printing, building up a diverse range of promotional items. All of their products comply with international quality standards and are greatly appreciated in a variety of different markets throughout the world.
Wencai Crafts has also invested another factory to become professionals in making PVC items. The factory has passed NBCU audits and WCA audits. The company is also capable of producing toys modeled after licensed characters like Disney princesses, Minions, and more. They offer OEM and ODM services as well.
Key Products:
Clay Toys
Tattoo
Slow Raising Toys
Hot Items
Vending Toys
Plastic Toys
Tpr Toys
Plastic Balls
Sticky Toys
CHAPTER3:
Best Vinyl Toy Manufacturer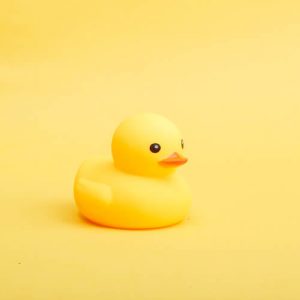 When you're in the toy business, child safety should be a major priority. PVC / Vinyl toys are considered as safe, sanitary, sturdy, non-breakable, and easy to clean.
For many years, vinyl toys have been used safely and are considered much better in many situations than the products they replaced. Up to 40% of the toys sold worldwide were made from PVC.
Plasticizers were added by toy manufacturers to make PVC flexible for items like soft toys. A number of different materials are used as plasticizers, including chemical categories such as Orthophthalates, Citrates, and Adipates.
Here is our most recommended toy manufacturer for vinyl toys:
Ens Toys (Huizhou) Co., Ltd.
Established in 2007, Ens Toys (HuiZhou) Co., Ltd is a professional manufacturer and trader engaged in the research, development, production, sale, and service of Electronic products, clothing and accessories, plastic toys, craft boutique, clothing, office supplies and daily necessities.
The company is located in Huizhou with convenient transportation access. They have more than 400 employees and over 30 R&D person. Dedicated to strict quality control and thoughtful customer service, the company has ISO9001, BSCI and their experienced staff members are always available to discuss your requirements and ensure full customer satisfaction.
In addition, Ens toys have obtained 3C certificates. Selling well in all cities and provinces around China, their products are also exported to clients in such countries and regions as Mexico, Japan, and Southeast Asia and have greatly appreciated in a variety of different markets throughout the world. They also accept OEM and ODM orders.
Key Products:
Keychain
Action Figure
Piggy Bank
Rubber B.Duck
Door Stopper
Stationeries
Living Accessories
Bathroom Accessories
Novelty series
Baby & kids series
CHAPTER4:
Best Pet Toy Manufacturers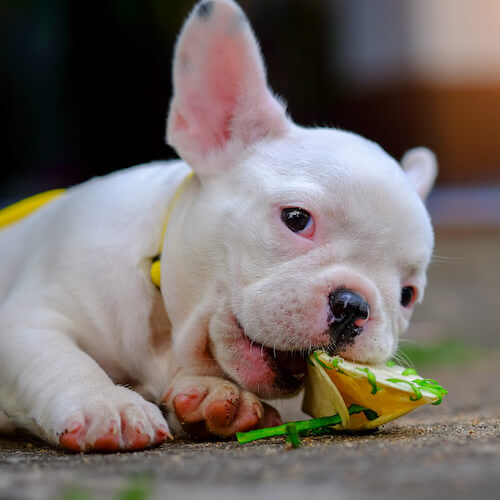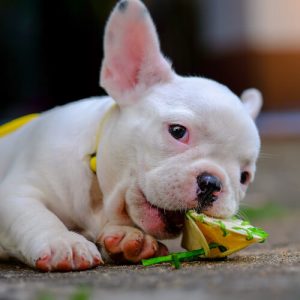 Importing, wholesaling, and/or retailing pet toys can put you on the path to prosperity. Best of all, it is a money-making opportunity that can be started part-time from home on a small initial cost.
There are practically loads of different pet toys on the market, and this is certainly a situation where you don't need to set it up first, but better. The toys can be sold to pet retailers on a wholesale basis, or even directly through the Web and mail-order to buyers.
Keep in mind that for most people, they see their pets as if their own kids and generally don't spare any expenses when it comes to their pets' happiness. That's why launching any new business involving animals, or in any way related to pets, already has a head start on the path to financial success.
Here is our most recommended toy manufacturer for pet toys:
Hangzhou Rena Pet Products Co., Ltd.
Website: http://www.rena.com.cn/
Hangzhou Rena Pet Products Co., Ltd. was established in 2008. The company, located in Hangzhou, specializes in producing all kinds of pet products. Since it was founded, it has achieved rapid growth in the pet business.
Their main products include pet beds, pet clothes, pet toys, and cat trees which they manufacture in their own factory.
Currently, they have over 110 workers and 6000 square meters of area in their manufacturing plant. The production capability reaches 30pcs 40ft containers per month.
Their products have been sold to North American, European, Asia and Australia. The company has also established its own sourcing and design department for new pet items in every day.
Key Products:
Dog Toys
Dog Swimming Ring
Dog Plush Toys
Dog Rope Toys
Dog Vinyl Toys
Dog Tpr Toys
Dog Latex Toys
Dog Plastic Toys
Dog Tennis Ball
Cat Toys
Cat Tree
Cat Scratchers
Cat Scratching Guard
Sisal Cat Scratcher
Corrugated Cat Scratcher
Cat Tunnel & Tent
Pet Beds &Pet Cages
Pet Clothes
Pet Collar & Leash &Harness
Dog Bandana
Dog Sunglasses
Dog Shoes And Socks
Pet Grooming Products
Pet Feeder
Dog Muzzle & Whistle
Dog Chews
CHAPTER5:
Top Plush Toy Manufacturers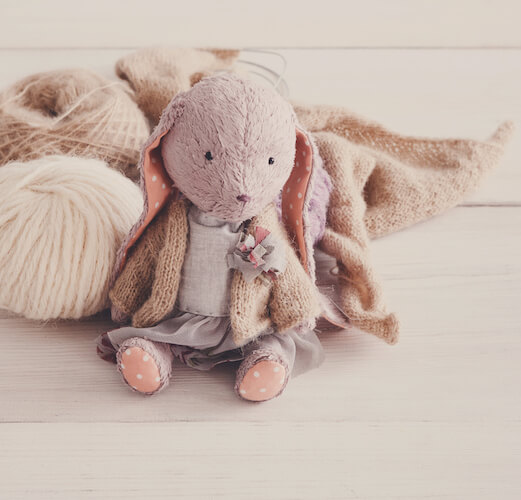 Plush toy animals not only provide fun and entertainment for children during playtime. These toys also provide warmth and comfort because they are made of soft material and are large enough to be cuddled. This is mostly when it's cold at night and when the kids feel most lonely.
Plush toys also strengthen children's knowledge of various types of animals or cartoon characters. You can import plush toys from established suppliers from China at very reasonable rates.
It's so profitable and easy to sell online plush toys. There are so many incredible ways of making some extra money when it comes to selling plush toys.
Here is our most recommended toy manufacturer for plush toys:
Shanghai Gravim Industrial Co., Ltd.

The company was founded in 2007 and is focused on designing, researching and developing, manufacturing and selling all kinds of plush toys.
Gravim Industrial releases at least 45 new products monthly to meet the latest market trends. With their rich experience and considerate services, they have been recognized as a reliable supplier for many international buyers.
The company operates in its in-house facilities to work on clients' OEM/ODM projects. Their experienced engineers are adept at using assembly line which enables them to meet customized requirements.
With an annual production capacity of 300,000 dozens, they can fill your bulk orders with ease. To ensure quality, they have more than 5 QC members to carry out strict inspection.
The company is also proud of its good relationships with SGS/TUV/BV/STR and so on, allowing them to make products that meet international standards. Their products sell well in domestic and international markets, such as North America, Europe, Oceania and are favorably appraised by clients.
Key Products:
Plush Toys
Baby Item
Christmas Products
Festival Toys
Cushion & Pillow & Bag
Pet Products
Knitted Products
Bathing Toys
Hatching & Dinosaur Toys
CHAPTER6:
Best Wood Toy Manufacturers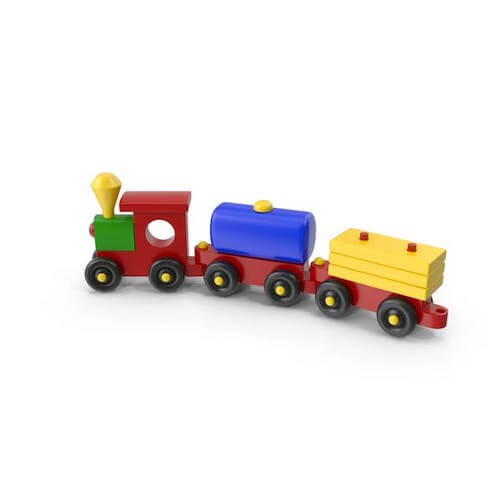 Wooden toys have a huge appeal that most other toys don't have – nostalgic memories and sentimentality. Parents remember the long-lasting wooden toys they had as kids and they are known to be safe.
This type of business appeals to the wood aficionado or anyone who enjoys handyman work; there is an incessant variety of possible wooden toy products that you can sell. Your imagination is the limit!
Here is our most recommended toy manufacturer for wood toys:
Chengji Toys & Gifts Co., Ltd.
Chengji Toys & Gifts Co., Ltd. is located in Chenghai, Shantou, which is a well-known city of crafts & gifts. Chenji is a company integrated manufacturer, trading and service in one.
Since 1998, their business has been increasing steadily and their products are being sold to mainland China and all over the world. Their 5000 square meters manufacturing plant produces more than 1 million kinds of products. The products they produced maintain a high degree of quality.
The products they have lately developed from their partner factories are updated regularly.
They also comply with the relative instruction requirement of CE, which is required by European countries. The company implements strict quality control and to provide customers with high-quality products.
Key Products:
Remote control toy
Educational toy
learning toys
Toy playset
Battery operated toys
Festive & Party toys
Musical Toys
Ride on car
Sport toys
Doll/Plush
Summer toys
Baby toys
Power toys
Die-cast toy
Wooden toys
Promotional gift
School Stationery Categories
Novelty toys
CHAPTER7:
best stuffed animal toy manufacturers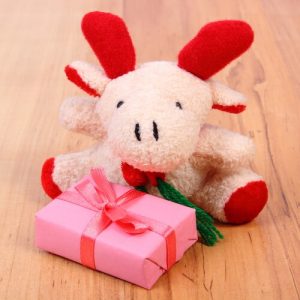 Stuffed animal toys are made of fabric and lined with a soft material. This stuffed animal will provide hours of soft and fluffy fun. It is perfect for cuddling and makes a good companion in bed.
You can import high-quality stuffed animal toys from experienced Chinese manufacturers. They also offer a wide variety of stuffed animals on wholesale.
Here is our most recommended toy manufacturer for stuffed animal toys:
Yangzhou Minjun Toys Co., Ltd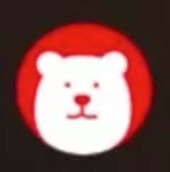 Yangzhou Minjun Toys Co., Ltd specializes in custom plush toys, stuffed animals, unstuffed animals, baby toys, pet toys, plush pillows, plush slippers, festival promotional gifts, wedding events products, and party events products.
They have thousands of toys for customers' wholesale purchase, and more than 30 designers to provide clients with toy customization services in 3-5 days. Their factory is located in Yangzhou, near Shanghai port, with convenient transportation access.
In addition, they have passed ISO 9001, ASTM, CE certification and EN71 testing report for their products.
Key Products:
Pillow
Backpack
Teddy Bear
Keychain
Slippers
Christmas Products
Unicorn
Custom Plush Toy
Stuffed Animal
Animal Plush Toy
Stuffed Animal Blanket
Plush Backpack
LED Plush Toy
CHAPTER8:
Top plastic toy manufacturers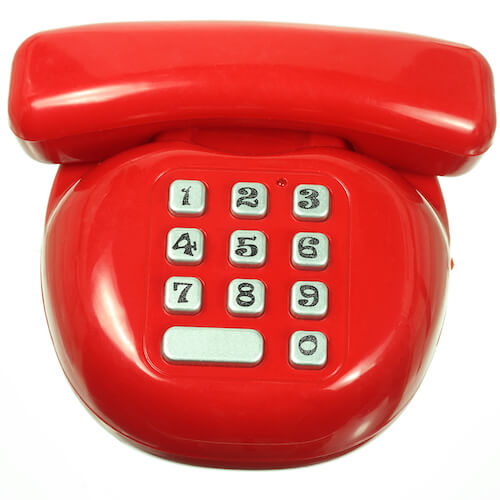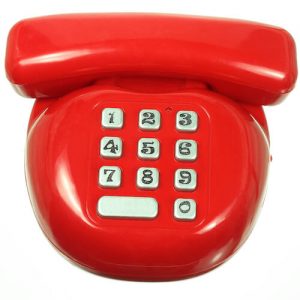 Plastic Toys are inexpensive and are available in many sizes and designs. China manufacturers offer high-quality plastic toys in different styles and at a competitive price.
Chinese suppliers of toys can be found in many areas, so you won't have a problem finding one. You can ship plastic toys around the world. Import plastic toys depending on the size and style your market likes.
Here is our most recommended toy manufacturer for plastic toys:
Ningbo Skymeng Craftwork Co., Ltd.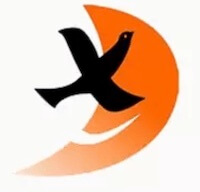 Ningbo Skymeng Craftwork Co., Ltd. was founded in 2000 in Nanjing and moved to Ningbo in 2008.
Today, the company has 11 years of experience in rubber toy and plastic toy production. They supply coin banks, bath toys, rubber bucks, LED snowmen, dryer balls, bath thermometers, rubber pet toys and so on. With 60 skilled workers and updated techniques, they guarantee good quality to their customers.
As a manufacturer, they can offer you the best prices and services. Their products are mainly exported to the USA, Europe, and Australia. They can meet your quality requirements and import documents as they have European EN-71 Certification, American ASTM-F963 Quality Certification, and American SGS Environmental Certification.
The company also provides OEM and ODM services and can develop new products according to your pictures or original samples.
Key Products:
Coin Bank
Pool Supplies
Bath Toy
Rubber Duck
Dryer Ball
Rubber Toys
Promotional Item
Led Bath Toy
Festival Item
Pet Toy
CHAPTER9:
Top toy car manufacturers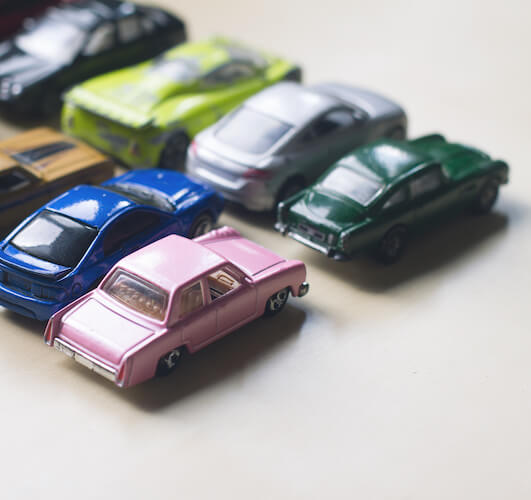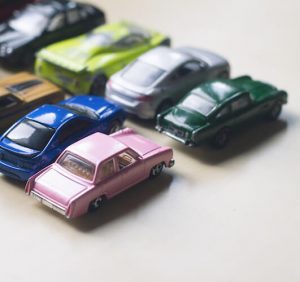 Toy cars are quite popular with kids who relish both the motion they get from wheeled toys and the charade that wheeled toys give them as they try and emulate the important grown-ups in their lives.
Experienced manufacturers of toy cars are all over in China. Chinese suppliers offer high-quality toy cars at a reasonable price.
Here is our most recommended toy manufacturer for toy cars:
Shantou City Lianlihua Industrial&Trade Co., Ltd.

Shantou City Lianlihua Industrial&Trade Co., Ltd is located in Chenghai District, Shantou City, Guangdong Province. One of their main products is plastic blocks. Blocks can be assembled to various different items, for example, planes, boats, trucks and so on.
Their blocks all passed the EN71, 6P, ASTM and HR4040 certificates. The raw material is eco-friendly. Their main markets are from the Middle East, West Europe, South America, and southern Europe.
Their toys are very popular in countries in these areas. Moreover, they trade many kinds of other plastic toys including toy animals, toy cars, toy trucks, toy helicopters, toy guns, dolls, education toys, sports set toys, EVA toys, intellectual toys, holiday items, etc.
All of their toys are updated every day. So far, they have more than hundreds of toys for your selection. Their QC department strictly performs a quality control system, from raw material, production process to packing. This guarantees that their products are of high-quality and that they maintain good cooperation relationship with our clients.
Key Products:
3D Puzzle
Candy Grabber
Party Favor Gifts (Railway Car, Beauty Set)
CHAPTER10:
Top air toy manufacturers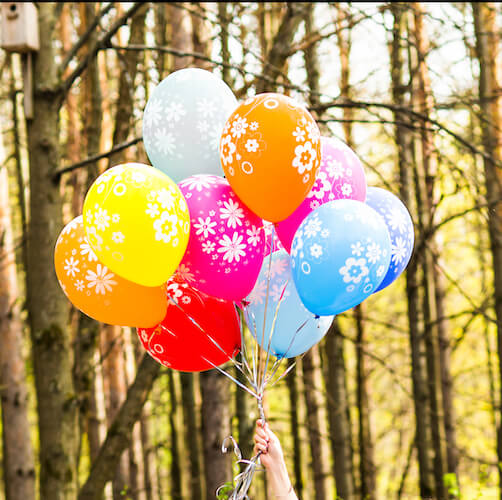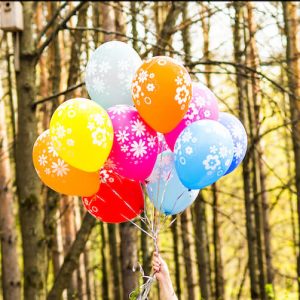 The main reason that children like to play with air toys is due to the colors that attract their eyes and the texture that makes them want to touch it. These air toys are often preferred by adults as a gift to their children. Also, parents feel it's best because it's easy for their children to hoist and it's lighter than air.
Like most other colorful things, the bouncing air toys attract children's eyes. They're colorful, they look like they're dancing in the sky, and kids love them. It also helps that they are ridiculously cheap.
Here is our most recommended toy manufacturer for air toys:
Wide Ocean International Trade Beijing Co., Ltd.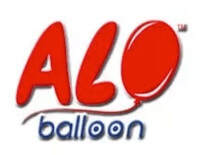 Wide Ocean International Trade Beijing Co., Ltd was established in 2008. With excellent employees and a professional team, they have been creating high-quality goods and services for customers.
Their production capacity is 4,000,000 pieces of balloon and air toys per day. Advanced technology and equipment guarantee customers of the best balloon in China. The company exports its products to America, Canada, Europe, Australia, Korea, Japan, and other countries.
The company and its products have passed BSCI, Walmart, Target, and WCA audit. Their balloon has also passed EN71 part 1, 2, 3, 9, and 12 testing, ASTM and CPSIA.
Key Products:
Hot Sale Balloons
Round Latex Balloon
Latex Printed Balloon
Chrome Balloon
Confetti Balloon
Foil Balloon
Birthday Party Balloon
Wedding Party Balloon
Christmas Balloon
Halloween Balloon
The Bottom Line
Now that you have several potential suppliers to choose from, you should start communicating with them to learn more about their products.
To ask any manufacturer, you can use a list of questions. Understand the features and prices of the toys available thoroughly and do your research.
Make sure you ask enough questions to determine whether a specific supplier is adequately qualified. These may include the toys' production processes and dimensions.
Compare the best in terms of quality and price after talking to different suppliers, and then select the best manufacturer. Once that decision is made, order a few samples before buying the toys in bulk to verify the quality.
If you need assistance in importing toys from China, we at Lazpanda will be glad to help. Have a hassle-free import experience while saving more time and money so you can grow your business further. Get in touch today to learn more.
Import from China actually is not a simple task. If you are working with a sourcing agent like me, then you're already way ahead of the game. But what if you're one of the 99% of small business owners or Amazon sellers who are not familiar with importing from China. I want to share my sourcing expertise with you to help you grow business.