Are you planning to import electronics from China for your business? Here is a complete rundown for importing Chinese electronics that you should know.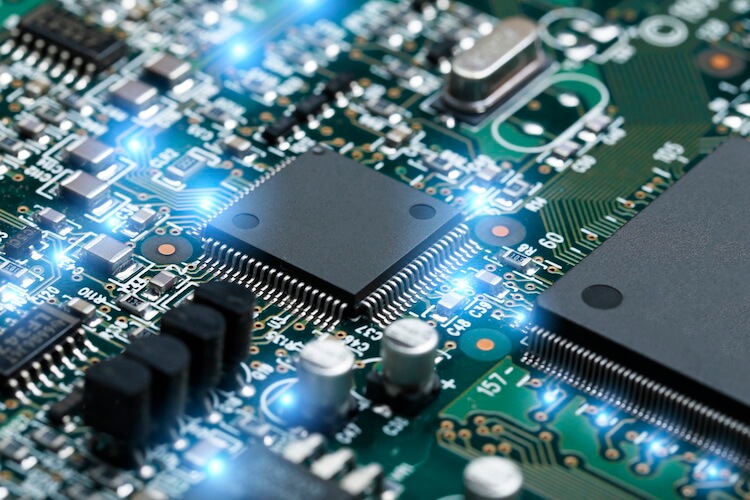 Most business owners are easily intimidated by the seemingly complicated process and regulations of importing wholesale electronics from China. This is why importers tend to shy away from Chinese electronics. However, this could be a big missed opportunity for their businesses.
The profit margins of wholesale electronics from China are comparatively higher, which would help your business develop more significant success!
Allow us to shine a light on what seems to be a dark and confusing importing process for most people.
In this definitive guide, we will go through every nook and cranny to help you understand the various fundamentals of importing Chinese electronics. We will talk about:
Read on to know how to wisely determine, assess, and choose quality electronics from China to use for your business!
Why Choose China As Importer For Electronics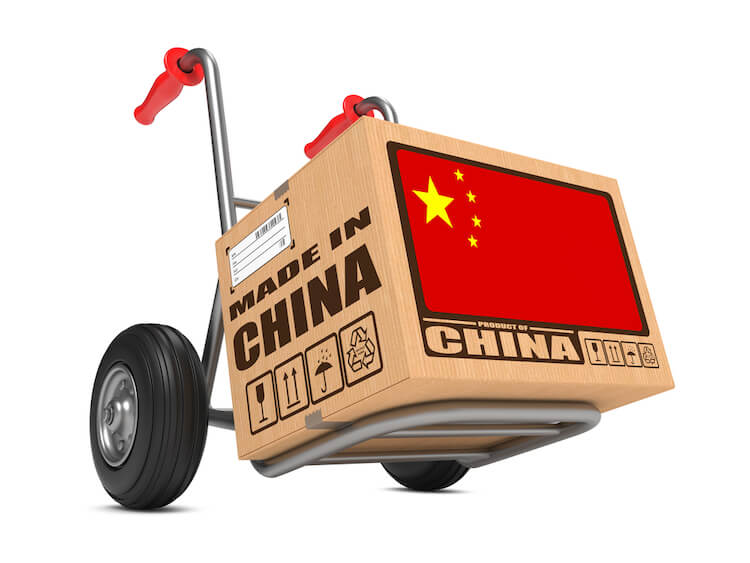 The strategy of importing products from China and selling them in your home country to build a profitable business is not a new concept. After all, it is an incredibly alluring idea for your business and is simple to grasp for anyone who's looking to start a business.
However, there are still newbie entrepreneurs who are easily intimidated and are skeptic about importing wholesale electronics items from China. There are many reasons why importing from China can help your business grow, so it's definitely worth considering.
Here are some of the top advantages of importing products electronics from China:
Higher Price
Any electronics or the electronic version of products are generally higher compared to the standard or regular commodities. Take for example, an electric toothbrush costs 80% more than a regular toothbrush.
This means you'd be able to earn more despite selling limited quantities.
Unique Finds and Cool Range of Products
Modern consumers are always on the lookout for new products with unique designs and cool options. There is a high probability that you'll find those kinds of items in China as there are a wide array of products sold in the region.
With the right marketing strategy, you'll be able to witness your sales soar in no time. For example, you can find wireless chargers for mobile phone in China for the same price as a regular USB charger.
The cool options that a wireless charger has will of course appeal more to today's consumers ergo making it easier to sell.
Fewer Competitors
Because many are intimidated by the complexity and difficulties of dealing with shipping, regulation compliance, and maintenance when importing electronics from China, you might find yourself as the only Chinese electronics importer in your area.
This will be good for your business as you'll be able to cater more customers and gain a sustainable profit. All you need to do is to study every detail that you need to know when it comes to importing electronics from China.
Things To Consider Before Importing Electronics From China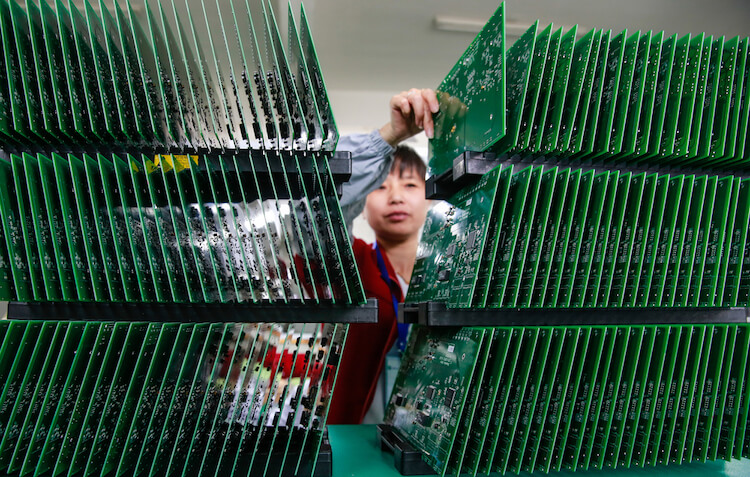 Before proceeding to import a large sum of electronics from China, there are essential considerations that you have to take note of.
When importing electronics from China, the products should strictly follow certain quality regulations and standards. The quality specifications are usually stated on the electronics products.
Electronics Quality Testing and Certifications (According to Various Standards)
Whether you're from the United States, the EU, Canada, Australia, or other countries, it is mandatory to comply with applicable safety standards and directives if you wish to import electronics.
Before selecting a Chinese manufacturer, it is crucial to verify whether they can ensure compliance and provide text reports and technical documents.
Here are some of the most important quality standard specifications:
RoHs (Restriction of Hazardous Substances)
Manufactured products should be rendered environmental-friendly during the manufacturing process and time of disposal.

This specification ensures that the electronic item does not contain any harmful chemicals like mercury, cadmium, lead, and more.

FCC (Federal Communications Commission)
FCC is in charge of regulating television, radio, and satellite communication.

If the electronic product emits radio frequency, it should be tested to see if it can work efficiently with other equipment without causing any interference.

The electronic product should also be able to meet the required electronic telecommunications standards

ASTM (American Society for Testing and Materials)
ASTM is responsible for testing and evaluating electronic parts like integrated circuits, flat panel displays, and bonding wires among others to ensure that it meets the required standards.
CE (European Conformity)
If the electronic item is sold in the European economic area, then it should have the mark CE so it can move freely in the European Union market which comprises of 28 countries.

This ensures that the product is of technical quality is safe for users and the environment.

FDA (Food and Drug Administration)
FDA regulates any radiation-emitting electronic devices to ensure that the public will not be exposed to dangerous radiations.
GS (Geprufte Sicherheit)
Geprufte Sicherheit basically means Safety Tested. The mark GS is used across all countries that belong under EU inclusive of Germany.

The GS mark assures both end-users that the product has undergone proper testing and is safe for use.

LVD (Low Voltage Directive)
This mark also applies to electronics sold under the EU market. It ensures users that the electronic device is safe and does not subject end users to any health risks.
IEC (International Electrotechnical Commission)
The main purpose of IEC is to publish the international standards for all electronic devices which excludes magnetics and

multimedia telecommunication, among other forms of electronic media.

EMC (Electromagnetic Compatibility)
EMC ensures that the electronic device can work efficiently with other devices that emit electromagnetic waves.
RED (Radio Equipment Directive)
RED regulates the marketing of radio equipment and ensures the safety and compatibility of the electromagnetic in any equipment that makes use of the radio spectrum.
REACH Directive (Registration, Evaluation, Authorization, and Restriction of Chemicals)
This is another regulation that belongs to the European Union.

It involves the registration, authorization, evaluation, and restriction of chemical to prevent endangering the health of humans and the environment.

UL ( Underwriters Laboratories)
UL test electronic products to make sure that they meet the required standards.

UL is also responsive industry specialists responsible for ensuring that the electronic products sold by manufacturers work as advertised.

WEEE Directive (Waste Electrical and Electronic Equipment)
The WEEE directive is mandated to control the quality of disposed electronics waste materials and enhance the recycling as well as re-use.
 Electronics Packaging
Your electronic items should be appropriately packed before shipping from China. This is to prevent the destruction of the internal parts of the electronic product like the IC chips.
A well-packed electronics should be able to protect users from radiation while protecting the device from humidity and moisture. Moreover, the box of electronic products should indicate the important descriptions, quality marking, etc.
Electronics Compliance Testing
Although it is not usually a legal requirement, Electronics Compliance testing through a third-party lab may be crucial. While it can be costly, lab testing is the only way to verify whether an electronic product adheres to all applicable regulations and safety standards.
This will also help you prevent common incidents like injuring the buyer due to the non-compliance of the electronics. Unfortunately, the manufacturer from China can not be held liable when instances like this occur.
It is up to you to completely ensure that the items you've imported are compliant and has the necessary documents to prove so like the Declaration of Conformity and Test Reports.
Technology Licensing
If the electronic devices you're importing from China uses Bluetooth, Apple lighting connector, or Android OS, then you may have to pay for a license fee on a per-product (SKU) or manufactured unit.
While Android OS's license is free, other technologies such as Apple Device Compatibility and Bluetooth requires license cost per product unit or product line.
Chinese electronics manufacturers are usually not experts in the topic of licensing, so do your research before importing any electronics from China. Find out whether you need to pay for a license fee and what kind.
Quality Control
Create a comprehensive quality checklist before shipping the products from China to prevent the return of defective products to the factory. It is essential to check the full functionality and component for each of your orders.
Most suppliers will not cover shipping costs when returning products with defects. Therefore, it pays to do a comprehensive quality check first to prevent any unnecessary charges.
How To Find An Electronics Supplier in China?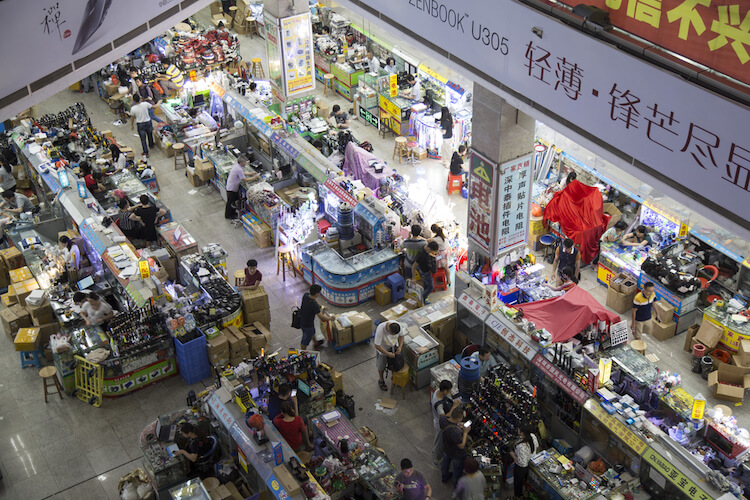 It is challenging to find a reliable supplier in China for interested foreign importers. Taking into consideration the several electronics businesses in the vast country of China plus the language barrier, searching for the right manufacturer can be a daunting task.
However, it is not impossible. There are three best ways to go about your supplier hunt. We will break each of them down for you.
1. Search For Wholesale Electronics Suppliers Online
Visiting China yourself to meet with possible wholesale product supplier may not be such a wise idea especially if time and budget is a concern. When faced with this scenario, the best option is to go online and search for wholesale electronics suppliers from China.
You can find a lot of Chinese electronics suppliers on websites like Alibaba, Global Source & Made in China, Aliexpress, DHgate, or even Google.
Here, we broke down five of the best sites to find dependable electronics suppliers and explained the difference between them.
1.1 Finding Electronics Suppliers on Alibaba
Alibaba contains a wide array of products. You'll find lots of electronic items in here even some of the latest released technologies. The downside, however, is that there are only about one or two suppliers that provide new electronic items.
Since the competition isn't that tight, the price is relatively higher. Moreover, distinguishing between the products sold by different suppliers can be difficult on Alibaba.
In another article, we broke down other important things to know before buying on Alibaba.
1.2 Finding Electronic Suppliers on Global Source & Made in China
There may not be as many products available on Global Source or Made in China but there's a higher probability that you can find electronic manufacturers on here instead of suppliers.
The suppliers and products available on Global Source or Made In China are not as abundant as Alibaba. You can visit these two websites to find real electronic manufacturers and ask them to design and customize products according to your preference or ideas.
1.3 Find Electronic Suppliers on Aliexpress & DHgate
Products posted on these two websites are usually more expensive. These sites are also the ideal ones if you're ordering a few numbers of products. It may also be hard to control the quality of the products you want to order as the suppliers on here purchase from different manufacturers.
However, there's also a good side to Aliexpress & DHgate. If you don't plan on holding stocks, these two sites offer drop shipping.
There are a lot of things to be wary about when searching for manufacturers or electronics suppliers online. If you are inexperienced and wants your import experience to be hassle-free, you can consider hiring a trustworthy sourcing agent to help you procure products from suppliers.
It is easier to communicate with sourcing agents compared to directly dealing with suppliers online.
More online sourcing website you can read this article sites like Alibaba.
2. Coming to China Then Finding A Supplier In Shenzhen
If you have the time and resources, you can also always visit China to discover for yourself the many ranges of products in the electronic category that you can import. One of the major cities that you should drop by is Shenzhen.
Shenzhen, or also known as the "Electronics capital of China," is densely populated with large electronic wholesale markets. This is because the majority of Chinese electronics manufactured are produced in Shenzhen or its nearby cities.
You can start searching for them in Huaqiangbei area, particularly at Seg Square (赛格广场) or Seg Electronics Market. These are great places to find cheap mobile phone accessories, tablets, monitoring equipment, headsets, and other fad-products. You'd be surprised by the wide range of products that you can find at Huaqiangbei!
Here are some other things that you have to know when searching for electronic suppliers in the Huaqiangbei Electronics Market:
The market offers a large variety of products including fad-electronics and best-selling devices. It's easy to get an idea of the product you'd want to sell when you drop by.
Most of the sellers at the Huaqiangbei market are merely suppliers and not manufacturers. Therefore, you might not be able to ask them to customize products for you.
Supply of products may not be stable as many of the suppliers in the market only rent their booths on a monthly basis.
3. Attending Trade Shows & Fairs of Electronic Products
Another great place to find Chinese manufacturers who you can procure products from are at electronic exhibitions, trade shows, or fairs.
Here are some of the most famous trade shows or fairs that you can attend in China.
(Canton Fair) China Import and Export Fair
The Canton Fair is an international trading event held every spring and autumn in Guangzhou, China. It is popular as the oldest trade show that showcases the widest variety of products. Phrase 1 is usually the place to find electronic suppliers during the event.
Hong Kong Electronics Fair
Held in the Hong Kong Convention and Exhibition Centre in China every spring and autumn, the Hong Kong Electronics Fair is another well-known trade show as it is the largest professional electronics exhibition in Asia.
You will find reputable electronic suppliers from China and many other countries during this event.
Types Of Electronics You Can Purchase From China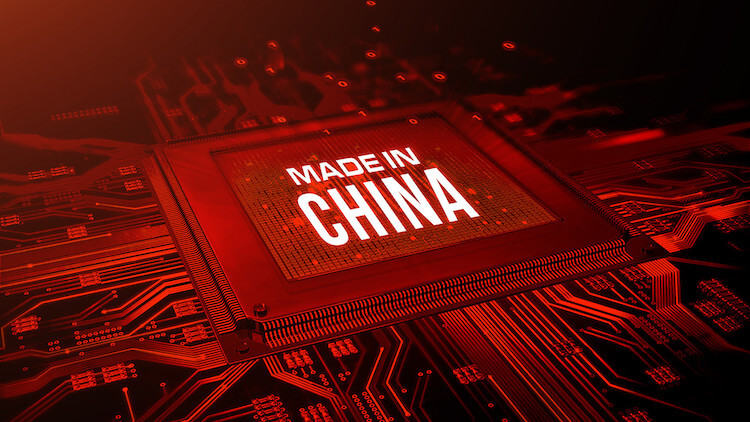 When you take a good look at the market, you'll see that there is actually a wide range of electronic products available in China that you can use for your business. Here are some of the best wholesale electronic items that you can import from China.
Importing Digital Electronics
China is the top place to find digital electronics for your business as it is the largest producer of this product in the world. You can find many suppliers or manufacturers from various areas such as Shenzhen, Guangzhou, Ningbo, Hangzhou, and more.
Many Chinese manufacturers provide high-quality digital electronics at great prices. All you need is to acquire the necessary legal documents, and you are set to start importing digital electronics to your area.
Importing Analog Electronics from China
If you need analog electronics circuits or devices, you can find reliable suppliers in different areas in China. After locating a trustworthy manufacturer, acquire the legal document and bargain for the analog electronic products.
You can get great quality products for cheap if you know how to negotiate properly.
Importing Consumer Electronics from China
Shenzhen is a great place to start if you are looking into importing consumer electronics from China. As the leading supplier of electronics, you will not only find quality electronics, but affordable ones as well.
Importing Power Electronics from China
Power electronics used in battery chargers, cell phones, microwaves, and more can also be found in Shenzhen. Pretty much a lot of stuff in our daily living needs power electronics, which is why strong market drivers support it.
Reliable suppliers and manufacturers of power electronics are present in many areas in China.
Importing Optoelectronics from China
For light emitting or light detecting devices, you'll need Optoelectronics. Used in telecommunications, military services, and in medical applications, you'll find importing optoelectronics from China as a profitable strategy for your business.
China's leading optoelectronics factories who supply to more than 20 countries are in different areas in China like Beijing, Shenzhen, Guangzhou, Jiangsu, and many more.
Importing Marine Electronics from China
Chinese marine electronics manufacturers offer high-quality products at competitive price points. You will also find many certified manufacturers in the area for your security. You can guarantee good customer service when you find a reputable Chinese Marine Electronics manufacturer.
Importing IC chips from China
IC or Integrated circuits are a set of electronic components such as capacitors, transistors, and resistors that work together to achieve a similar objective. IC chips manufacturers are hard to find in other countries but not in China.
There are thousands of distributors that sell the different brands of IC Chips at Shenzhen Electronics market alone.
Importing PCB Boards from China
As the center of the global Printed Circuits Boards (PCB), China is ranked as the first worldwide and has pushed the growth of the global PCB industry.
About 90% of PCB manufacturers are located in Guangdong Province and Zhejiang Province. However, more and more are moving to other provinces in China such as Hubei, Jiangxi, Sichuan, and more due to Chinese government environment control.
When finding factories to work with, ensure that they are certified with UL, ISO, etc. to guarantee the quality and safety use of the products.
Importing Mobile Phones From China
You can import fully-functional android phones with excellent specifications at relatively lower prices in China. As one of the biggest phone markets in the world, most mobile phone suppliers can be found in China, particularly at Shenzhen.
Importing mobile phones from Chinese suppliers or manufacturers can help your business save a lot of money.
Importing Electronic Machines from China
You can find good electronics machines suppliers or manufacturers in cities like Shenzhen, Dongguan, and Guangzhou. There are factories or manufacturers in these areas that provide high-quality wholesale electronic machines at a reasonable price.
Importing iPhone battery from China
Importing battery falls under DG (Dangerous Goods) shipment. With DG shipment, you will have to acquire necessary certifications and documents. Find a professional iPhone battery supplier with enough export experiences and capability to prevent problems.
Shipping The Electronics from China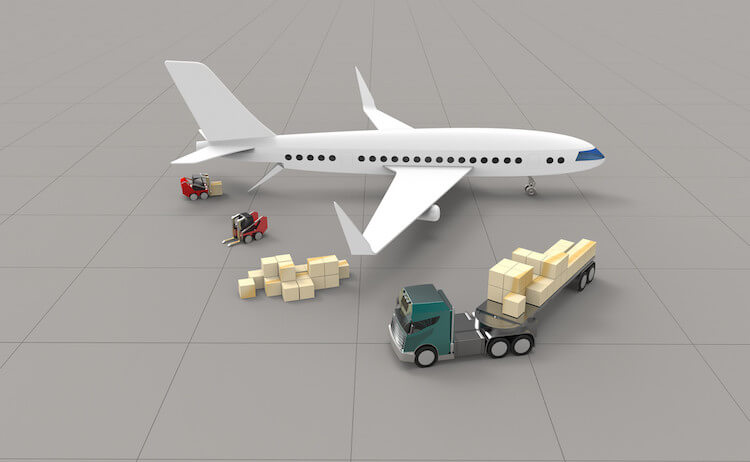 There are three ways to go about shipping electronics from China. Consider the type and size of the electronics you are procuring before selecting a shipment method.
Sea Freight Shipping 
If budget is a big concern, your best bet is sea shipping, which is the cheapest method. It is convenient and easy to do sea shipping in China as the country has several ports. However, expect your goods to arrive a bit longer as transportation by sea is slower. It may even take as long as one month to arrive depending on your location.
Based on the number of products you are shipping, you can choose between FCL (Full container load) or LCL (Less than Container Load).
With FCL, the load will purely contain your goods while in LCL, other products that are being imported to your area will be held as well in the load. The latter is usually more affordable.
Air Freight Shipping
If time is a concern, then air transport is the way to go. It is the fastest mode of shipping, but you have to take note that not all products can be transported through the air.
It is only ideal for lightweight products and not to mention, is pricier than sea transport. If you're willing to shell out more cash and your products are not that bulky, then air freight shipping is the fastest and most convenient method.
Electronics Rail Freight Shipping 
It is now possible to transport your electronics items from China to Russia, Europe, and Central Asia thanks to China's well-networked Railway System. It is faster than sea-shipping but is more cost-effective for long-distance compared to air freight shipping.
It is also best for transporting bulky goods quicker; however, it is only applicable to long-distance.
Electronics Door to Door Shipping
One of the most convenient and reliable modes of transporting your electronics from China is through a door to door shipping.
The forwarder will take care of all the shipping processes involved after you purchase the product from a supplier. All you have to do is wait until it arrives at your doorstep or warehouse.
Conclusion
After reading this guide, it is safe to conclude that China is the best place for your electronics supplies.
Equipped with all of the information above, we hope that you are enlightened and were able to see that importing Chinese electronics is not as complicated as it seems.
Use this guide as a reference to wisely and easily import your goods from China and start building your business' future success!
Import from China actually is not a simple task. If you are working with a sourcing agent like me, then you're already way ahead of the game. But what if you're one of the 99% of small business owners or Amazon sellers who are not familiar with importing from China. I want to share my sourcing expertise with you to help you grow business.