Most importers make costly mistakes when they are getting their items produced by Chinese suppliers. These mistakes can amount to a huge sum of money or time. Read on to learn what these common mistakes are and how to avoid them.
Most merchants are doubtful about sourcing their products from abroad. And it's easy to understand their apprehension.
After all, every little piece of miscommunication could end up south when you deal with a supplier who is over ten thousand miles away. And if you're factoring in linguistic and cultural barriers, paying someone in a separate and distinct country a big amount of money can be quite risky.
But the truth is that, as long as you are cautious and understand what to expect, sourcing goods from China or other countries is not that hard.
By importing from China, Creating a fortune looks simple; the reality is that the method is full of prospective issues. A minor mistake can result in a large loss of cash and time.
We will recognize in this blog post the most prevalent expensive sourcing catastrophe that importers tend to encounter so you can avoid them and gain a competitive edge:
Overestimation of a product's profit margin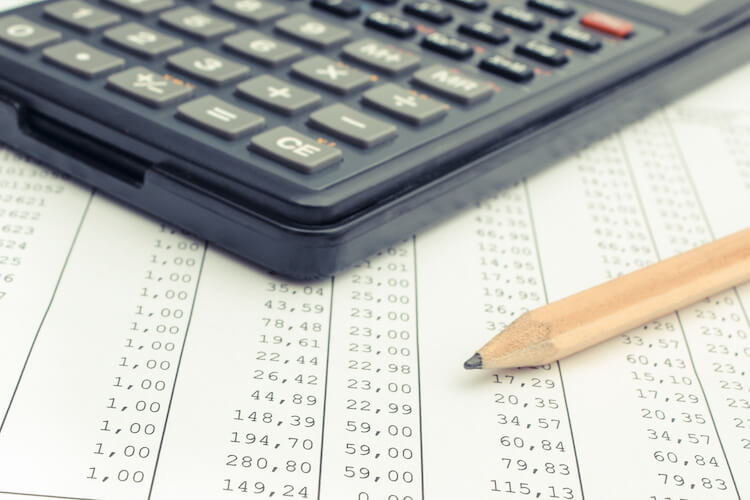 This is one of the most prevalent issues when importing first starts and usually transpires because of the nature of world market trade. There are a number of parties participating even in a straightforward international trade transaction that leads to difficulty in calculating a product's landed price and the anticipated profit.
Moreover, if you factor in other e-commerce site expenses, like Amazon vendor dues, domestic courier expenses, marketing expenditures, costs of professional product photography, and more, the profit margins do not always look attractive and there may be nicer opportunities in another product.
New importers often rely on obvious expenditures such as product costs, logistics, and inspection to base their expenses. Not to mention, there are extra fees that are not so clearly apparent that affect a product's profit margins.
These could be attributed to unexpected contingencies such as the expense of random customs checks at the loading dock or planned contingencies like the cost of anticipated returns.
How to Avoid this Costly Mistake:
The ultimate total of importing a product is just one of the components of the possible cost. Making a checklist to calculate your final price is a helpful option to ensure that every item is taken into account.
When determining your product's landed expenses, adding markup for anticipated revenues can help you prevent loss.
Not Recognizing How 'Scale Economies' Operates
For any importer, this is a hard one & it requires a while to become accustomed to importing from China. This is also crucial when figuring out your product's landed cost.
How to Avoid this Costly Mistake:
The quantities or number of items is the first concern you can expect when you request quotes from Chinese factories. All these items below will have a major influence on your landed price & product standard:
The quote you get from the supplier (High-Low)
The service level you will get
Your customization preferences (White Labeling, Packaging, etc.)
Your logistics cost per unit.
Failing To Calculate The Proper Dues To Be Paid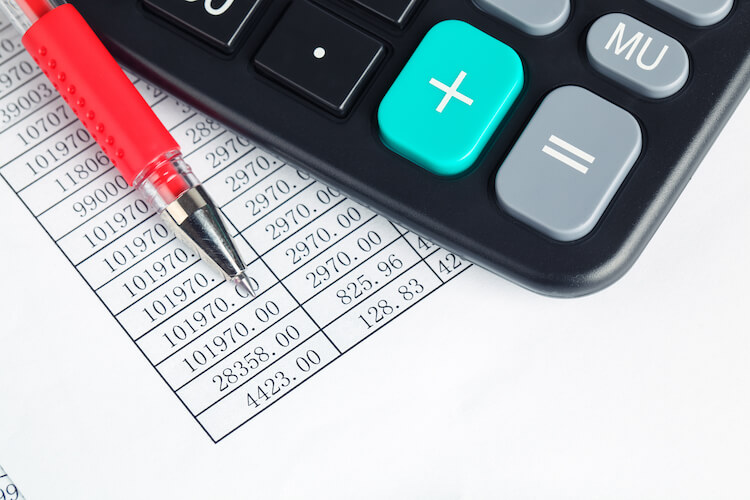 You will have to pay boundary duties when importing goods from China. If you do not calculate the proper rate, you will be shocked to see if it returns more than you anticipated. Because there are many variables, duties can be a bit complex to work out.
For instance, if you imported woolen shoes, you need to consider which country the wool came from because some countries have duty-free contracts over wool, which would decrease the responsibilities you had to pay.
If synthetic fibers were used instead of pure wool, on the other hand, your duty levels would be greater as there are greater duties applied to synthetic fibers in the USA.
How to Avoid this Costly Mistake:
To find out what your duty level is, see whether your product is covered by the HTS (Harmonized Tax System) code. Ask your Chinese supplier regarding this as they are most probably familiar with this. Afterward, you can go through the HTS handbook to find out what the duty rate is for your products' HTS code.
Failure to apply for insurance on your products
Unfortunate incidents such as damage, burgled, the wreck of ships, etc may happen. There may not be a high likelihood, but there's not a zero likelihood either.
Insurance will not normally cost a lot. You won't have any coverage if you decide not to pay the insurance then get into an accident. It implies losing all your cargo, money, and time spent on the project.
How to Avoid this Costly Mistake:
There are various options for insurance. Cargo Insurance could provide protection all through shipping from any external factor, whether by land, sea or air, against risks of physical loss or damage to the freight.
Failure To Request For A Sample Before Mass Production
There are various kinds of samples. It is quite essential to get a real sample for assessment if your orders are going to be in bulk. Processing craft, caliber, color, dimensions, features, functions, and efficiency of the sample can be verified by actual sample testing.
Requesting a sample is one of the most ideal ways to steer clear from misunderstandings on the finished output you wish to be produced by your supplier.
How to Avoid this Costly Mistake:
Be sure to verify the details of the sample shipping fee with your supplier. Some companies may believe it's going to be an opportunity to show more of their product samples, and they may give you some additional samples or categories along with the sample you're asking for.
If those products are not relevant to you, you may be able to create unnecessary additional shipping costs and taxes, etc. or other troublesome sample reception. If they want, let the supplier show their other goods online.
Not Writing Down All Necessary Details On The Documents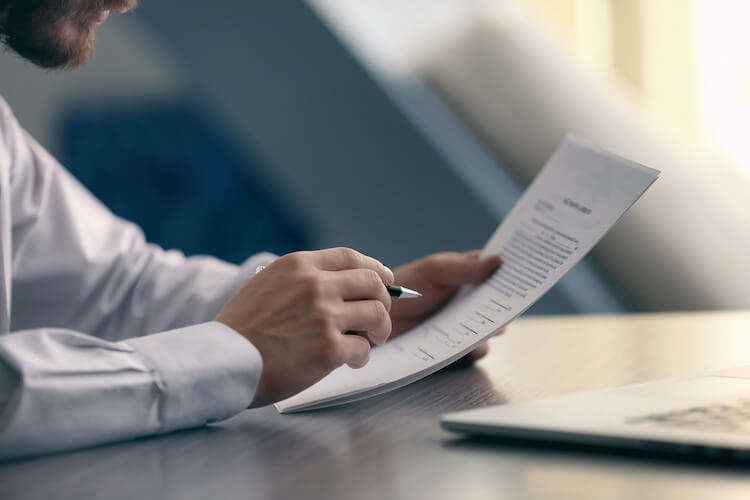 There are many significant aspects to do, like product requirements, packaging requirements, quality standards, terms of service, business account, and on and on.
How to Avoid this Costly Mistake:
The main goal is to make clear of everything on the paper that is legitimately efficient in case of any conflict.
Ignoring the Importance of Necessary Paperwork
For multiple grounds, including anti-terrorism, some countries ban imports of certain products.
Many nations also have products that are regulated. It will be subject to extra import or unique charges if you import certain products from a specific country.
For instance, wood bedroom furniture is controlled against Chinese factories by the U.S., while it is a duty-free product in some nations.
How to Avoid this Costly Mistake:
No one enjoys a documentation job but it has to involve loads of paperwork to import from China or other nations. All documents need to be released and stored correctly. This is to prevent any important delays in the processing of customs seizures of shipments or cargo.
The documentation involves the Bill of lading, contracts, invoices, compliance certificates, etc.
Trade protectionism and anti-dumping are important factors leading to increased duty rates and unique charges. You need to research and verify if the products you are going to import are good to go in order to prevent paying such additional charges.
You must also ensure that your Chinese providers are not on the list of any anti-dumping or blacklist associated with it.
Overlooking The Language Barrier When Doing Business With A Supplier
If you and your Chinese manufacturer speak different dialects, it's really hard to make sure that every party understands everything properly. Although both sides speak the same language (e.g. English), little misunderstanding could occur over and over again.
It's because most salespeople in China speak English, but as a second language.
You may have connections to direct suppliers (through Aliexpress or Alibaba and other directories converging from Chinese factories), but the factories do not export themselves and have no salesperson capable of speaking English.
For reduced import costs, you want to cut out all third parties and intermediaries. You can thus use a translation tool to speak to the factory and do business with them.
However, given that the translation tool can not translate 100 percent correctly, it is still hard to get the accurate meaning for product specification terms.
How to Avoid this Costly Mistake:
There is no such thing as an ideal supplier. During your collaboration with Chinese manufacturers, problems will occur, no matter how small or large. We recommend pursuing the best available supplier that can suit your company's demands correctly.
Failing To Follow-Up On Your Orders
It is the job of the supplier to manufacture and provide you with updates on your order after the advance payment. This is so that during mass production you feel a sigh of relief and relax a little during the coming days.
How to Avoid this Costly Mistake:
Follow up your order after payment or have people or a third party (i.e Chinese importing agents like Lazpanda) manage the job on-site for you.
The objective of inspecting your products is to prevent being the last person before shipping to understand the problem so you can immediately take action to prevent the loss.
Conclusion
If you're a first-time importer and know little about Chinese suppliers, you'd feel overwhelming issues when dealing with them. Problems can be like differences and gaps in culture, language obstacles, and unexpected incidents.
But the thing is, unpleasant stuff does occur. When something bad takes place, you can adjust your expectations and take action to prevent more problems instead of falling into great frustration and complaining the next moment after the issue.
Don't worry about making inaccuracies. You'll learn how to conquer them the next time by making mistakes and making even more cash. And mistakes are an integral component of entrepreneurship.
If you need assistance and guidance for your Chinese import business, we'll be glad to help.
Import from China actually is not a simple task. If you are working with a sourcing agent like me, then you're already way ahead of the game. But what if you're one of the 99% of small business owners or Amazon sellers who are not familiar with importing from China. I want to share my sourcing expertise with you to help you grow business.