Top Home Appliances Manufacturers:
Comprehensive Guide 2019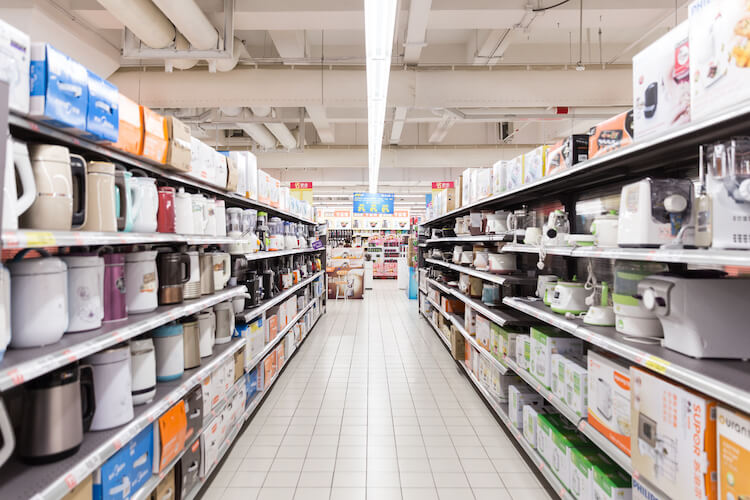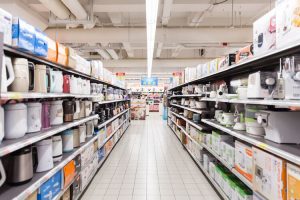 We have listed the best manufacturing companies whole world for popular appliance categories
To helps you make the right choice when it comes to selecting the most reliable home appliance suppliers.
Market Review For Home Appliances
In 2017, the global market for household appliances was valued at $501,532 million and is forecast to reach $763,451 million by 2025, growing at a CAGR of 5.4% from 2018 to 2025.
The key drivers of the global market for home appliances are an increase in new technologies, rapid urbanization, development in the housing industry, an increase in per capita income, enhanced standard of living, a boost in the need for convenience in housework, a shift in consumer lifestyle and a rise in the number of smaller households.
Furthermore, consumers' inclination towards eco-friendly & energy-efficient appliances further enhances the market growth.
In addition, factors such as government initiatives for energy-efficient appliances across the U.S. and several EU countries are projected in recent years to promote the growth of energy-efficient appliances.
Due to high internet and mobile adoption, along with technological advances, the E-Commerce segment is expected to experience rapid growth during the forecast period.
The specialty store segment, however, dominates the market as consumers prefer to examine and evaluate the product prior to purchase as the product is associated with high stack (particularly financial, & safety).
North America is a mature and homogeneous market with high product penetration for household appliances based on the region. The demand for home appliances is driven by the replacement of older products.
Due to low-interest rates and a good economic situation, the European market is experiencing market growth as well.
The Asia-Pacific home appliances market is expected to see strong growth as well due to household income increase, rapid urbanization, increasing middle-class population, ready access to products through retail channels growth, quick access to consumer finance, and lifestyle changes.
Common Challenges in Selling Home Appliances & Their Solution
Recognizing the obstacles a small business may encounter when it comes to importing and selling home appliances is the first step towards developing a competitive edge over the biggest competitors.
Distribution
In this market, wide and reliable distribution is vital. Because of the design and suitability of household appliance products for the mass market, nationwide distribution is the benchmark.
In this area, the problem of gaining market share from loyal customers comes into play as customers who want to try new brands will simply buy their old favorites if the new brands are not in their favorite stores.
Brand Loyalty
Perhaps the biggest challenge facing small businesses in the home appliances industry is to conquer the market's existing brand loyalties.
In order to overcome this obstacle, encouraging customers to try new products is important. Offering free goods and providing huge discounts in many ways can be one of the only ways to induce customers to try a brand other than their established favorite.
Ever-changing Trends
Home appliances businesses throughout the industry should stay on top of ever-changing trends in consumer trends. This can pose a distinct challenge for small businesses without a large R&D budget.
Keep your stock as minimal as possible and put as much of your budget as you can into ongoing market research to be able to respond quickly to shifts in consumer behavior and current trends.
Top Home Appliances Manufacturers
CHAPTER1:
Best Hand Blender Manufacturers
It is important to deliver good quality when selling blenders for your business. Do recognize that not everyone is willing to shell out loads of cash on a single kitchen appliance.
From Traditional/Work Top blenders, Immersion blenders, Portable blender, Home Blender, Smoothie Blender, Multi-Purpose Blender, to Hand Blender, you can import several types of blenders from China that your customers will love.
We've compiled the top Chinese Manufacturing companies and suppliers of blenders to help you choose the one that's best for your needs and budget: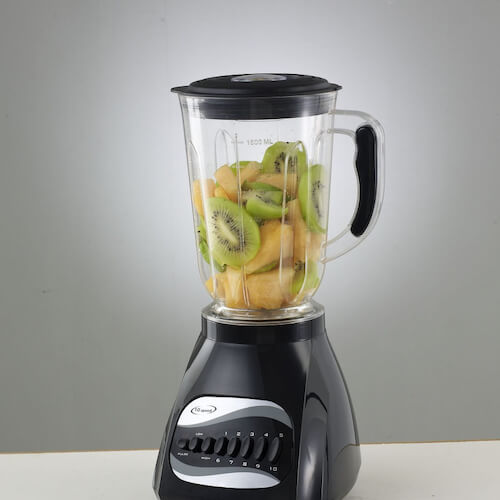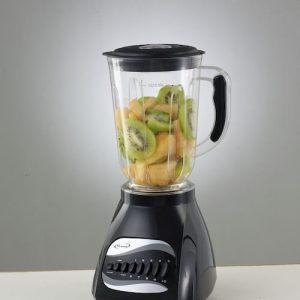 Ningbo Lingrun Electric Appliance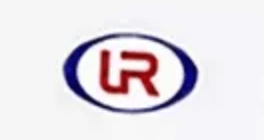 Ningbo Lingrun Electric Appliance Co., Ltd. is a good manufacturer and exporter of home appliances in China. The company has rich experience in exporting products to Southeast Asia, Australia, Europe, South America, and Africa, and have gained a good reputation in the Chinese and overseas markets.
Lingrun has ten factories all over the country and its products reach up to more than 200 series. They also have industrial zones in Hangzhou and Ningbo.
Many of the company's products have attained CE and EMC approvals, and all of their partner factories have ISO9001 and IEC certificates. Some have also attained UL approval.
Language barriers and communication wouldn't be a problem, they offer a quick response to your inquiry, they will reply to you within 12 hours.
They also have English-speaking trade staff with extensive experience, absolutely can listen to your requests and help you choose the right items for your markets, based on your requirements.
They will also assist you with all the shipping and customs documentation.
Key Products
Juicer, Slow Juicer, Citrus Juicer, Blender, Food Processor, Electric Grill, Sandwich Maker, Bye Bye Clog, Vacuum Cleaner, Home Appliance (Steam Station Iron)
Cixi Lotek Electrical Appliance Co., Ltd.
Cixi Lotek Electrical Appliance Co., Ltd is a specialized manufacturer of electric home appliances, located in Ningbo, China. Their main products include blenders, hand blenders, toaster, sandwich maker and so on.
By adopting advanced techniques and a high-quality management system with a special laboratory, their products enjoy a very good reputation among customers in Europe, Asia, and the Middle East and South America.
Their products are also compliant with CE, GS and RoHS certificates.
Key Products
Mini Blender, Sport Blender, Coffee Grinder, Food Processor, Hand Blender, Hand Mixer, Mini Chopper, Stand Blender
Ningbo Shunhui Electrical Appliances Co. Ltd.

Website:
www.shunhui.cn
Ningbo Shunhui Electric Appliance Co., Ltd. is located in Ningbo city of Zhejiang Province, one of the most known coastal cities in China.
They are one of the leading OEM bases of household and commercial equipment machinery in China and their factory could provide customers with over 100 products that come under seven categories.
The company covers a total area of 28,000 square meters, which among 18,000 square meters are for factory buildings, especially has over 50 sets of equipment for plastic molding and three flexible assembly lines.
With the technique of computer-aided design(CAD) and experience of enterprise resource planning (ERP), propelled by its powerful research team, the company provides customers with a lasting advantage and continually develops new products.
Key Products:
Meat Grinder, Food Processor, Blender, Juice Extractor, Mini Chopper, Coffee Grinder, Commercial Series
CHAPTER2:
Top Household Fans Manufacturers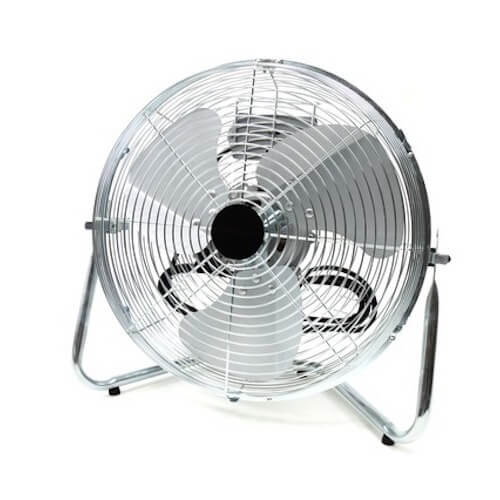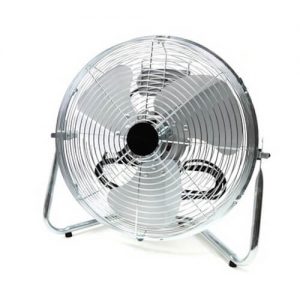 Demand for fans has increased rapidly due to rising consumer income levels and increased electricity availability.
Regionally, China constitutes one of the world's largest fan producers and exporters. Along with the huge population, warm weather conditions are a major driver of fan demand in the area.
Thanks to their beneficial features, fans are highly favored by customers over air conditioners because of its high energy efficiency, extended shelf life, low power consumption, and cost-effectiveness.
From Air Cooling Fan, Ventilation Fan, Dayton Fan, Bathroom Fan, Water Mist Fan, to Portable Fan you can import several types of fans from China that your customers will love.
We've compiled the top Chinese Manufacturing companies and suppliers of fans to help you choose the one that's best for your needs and budget:
1stSHine Industrial Company


Website: http://www.1stcupid.com
1stShine Industrial Company Limited is one of the leading manufacturers and exporters of fans and is located in Shenzhen City, Guangdong Province.
They specialized in ceiling fans with advanced functions. Their products include decorative ceiling fans, industrial ceiling fans, and invisible blade ceiling fans. To provide their customers products with the highest quality, every item has been strictly tested and carried out the standard of ISO9001.
Most items have CE, GS and RoHS approvals, and some also have UL or ETL approvals. With a team of professionals in sales services and modern factories, their products are popular among Europe, South America, and North Africa.
Key Products:
Solid wood ceiling fan, ABS blade ceiling fans, Modern ceiling fan, Retractable ceiling fan, Metal blade ceiling fan, Classical ceiling fan, Spare parts
Cixi Painuo Electric Appliance Co., Ltd

Website: http://www.nbpanel.com/
Cixi Painuo Electric Appliance Co., Ltd is located in Cixi city, the largest production base of small household appliances in China.
They are one of the top professional manufacturers of convector heaters and panel heater, with a modernized industrial zone covering 10,000 square meters. The company offers product development, mold making, plastic injection, painting lines, and assembly lines.
With GS, CE ROHS CB and ETL certificates, the company delivers high-quality and punctual services.
You can expect to have a long-term relationship with the company as they are known for their advanced production experience and system of strict quality control.
Key Products:
Aluminum panel heater, Glass Panel Heater, Infrared heater, Infrared glass panel heater, Patio Heater, Oil panel heater, Convector Heater, Towel heater, Industrial fan heater, Infrared gold heater, Air cooler, Fan

Chosen Vent Tech Ltd.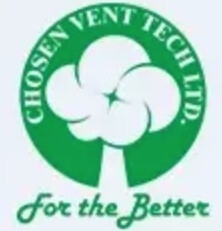 Chosen Vent Tech Ltd. is a manufacturer of ventilation and cooling equipment with more than 10 years of experience. Their product line includes Centrifugal Fan, Axial Fan, Hydroponic Fan & Silencer, Exhaust Fan, Mist Fan, Cooling Fan, and Industrial Air Cooler.
They specialized in ventilation & cooling solution for industrial buildings. The company is composed of experienced engineers and R&D team to support the product technology & development.
They also take pride in their Laser cutting equipment, CNC equipment, dynamic balance equipment, and air-flow/pressure/speed testing equipment. All of their products undergo a serious inspection before delivery.
Their products have been exported to more than 30 countries and their experienced customer service team provides excellent communication to answer customers' questions and solve their problems.
Key Products:
HVLS Fans, Axial Fans, Centrifugal Fans, Accessories, Mist Spray Fan, Evaporative Air Cooler, Hydroponic(Inline) Duct Fan, Exhaust Fan, Atomizer, Cooling Pad

CHAPTER3:
Best Humidifiers Manufacturer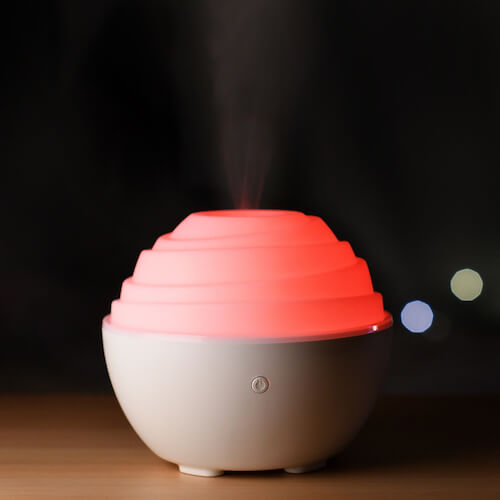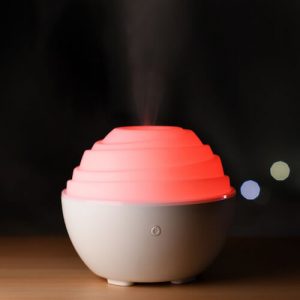 Peak heating season is the year's prime time for sales of humidifiers. In the coldest days and nights of the winter, your consumers can save 20 to 30% or more on their heating costs while being more comfortable and healthier with the use of humidifiers.
From Cool Mist Impeller Humidifiers, Evaporative Humidifiers, Portable Humidifiers, Warm Mist Humidifiers you can import several types of Humidifiers from China that your customers will love.
We've compiled the top Chinese Manufacturing companies and suppliers of Humidifiers to help you choose the one that's best for your needs and budget:
Foshan Shunde Maxcan Electrical Appliances Co., Ltd.

Website: http://www.maxcan.net.cn/
Foshan Maxcan Electrical Appliance Co., Ltd. is a professional manufacturer that integrates development, production, sales and after-sales service of ultrasonic humidifiers.
Their factory is located in Shunde, China, which is very close to HongKong port and Shenzhen port. The convenient transportation allows them to ship their products to customers all over the world at a reduced rate.
Covering an area of over 30,000 square meters, the company has standardized factory building, perfect production monitoring equipment, strong developing ability, and advanced management.
They have employed engineers and skillful workers and cooperated with good raw material suppliers. These ensure top quality with competitive price products to their customers. They always pay more attention to the development of the R&D team to keep their products innovative.
They have built their sales network spreading over most countries and districts such as Europe, Australia, South America, Middle East Asia, South Africa, Taiwan, etc. and all of their products have obtained GS, CE, CB and RoHS certificates from SGS.
Key Products:
Anion Humidifier, Humidistat Humidifier, Mechanical Humidifier, Aroma Humidifier, Air Purifier
Shenzhen Weite Shijia Technology Co., Ltd.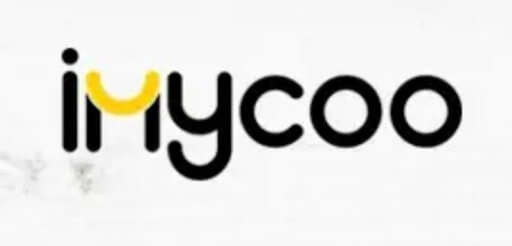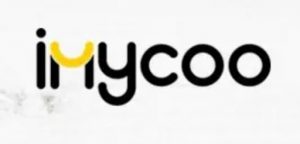 The manufacturer has been established in China since 2011 and has been certificated by SGS and qualified via ISO Certificates.
They are engaged in the research and development, production and marketing of mini fans, USB humidifier, and handwarmer power banks. Their "imycoo" brand has got a good reputation and markets in past years.
All of their products are CE/ROHS/FCC approved and they also provide lower prices than other companies by 2-5% as they own the factory.
The company has gained a global sales network reaching the USA, Korea, Japan, UK and some European countries. They also have partnered with a number of well-known brands such as Samsung, OA, Line Friends, KAKAO, Remax, Lifestyle, Brookstone, Miniso and more.
Key Products:
Fan
USB humidifier
Handwarmer power bank
Home appliances (Air conditioner, Night light, Table lamp, Mosquito killer)
Cixi Landsign Electric Appliance Co., Ltd.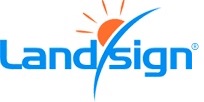 Website: http://www.landsign.com/products.html
The company is located in Cixi city, Zhejiang Province, nearby Ningbo port and Shanghai port for very convenient sea and air shipping.
For the past 12 years since it was founded in 2016, they have cooperated with customers from more than 100 countries on OEM & ODM orders. Among their customers are resellers, retailers, distributors, supermarkets and online shops.
They are also open to develop new items for any customers as long as you have a good idea or a promising market. Landsign have their own factory, production lines, injection workshop, testing room, and QC department.
The company also has been approved by ISO 9001:2008 and audited by BSCI. They offer Aroma Diffuser, Car Air Humidifier, USB Air Humidifier and Household Air Humidifier to importers.
Key Products:
Ultrasonic Humidifiers
Aroma Diffusers
Car Air Humidifier
USB Air Humidifier
Spare Parts
Air Purifiers
CHAPTER4:
Top Electric Kettles Manufacturers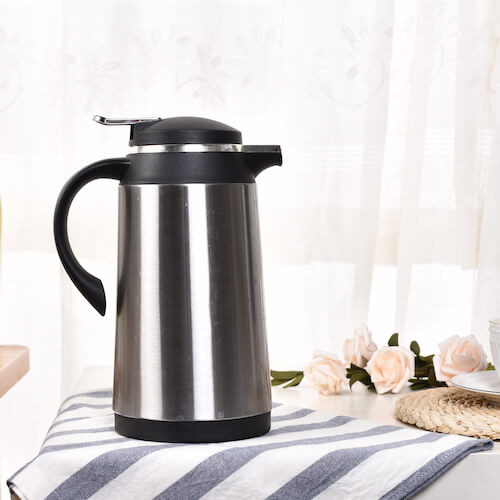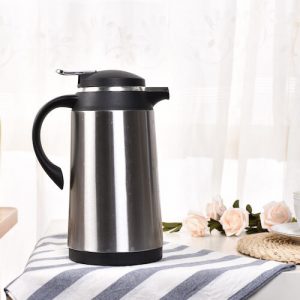 Besides being faster than a microwave oven or stove, one of the most popular kitchen appliances to use for cooking is an electric kettle. However, there are many brands on the market that can sometimes pose a challenge for consumers.
Nevertheless, you can end up with a very profitable business if you know how to market them well and choose the right supplier. According to HomeWorld Business, a trade publication, an estimated 3.9 million electric kettles were sold in the US alone last year, which is about 1.7 million more than in 2010.
From Stainless Steel, Glass, Plastic, Steel, Metal, Aluminum, Nylon, to Porcelain, you can import several types of Electric Kettles from China that your customers will love.
We've compiled the top Chinese Manufacturing companies and suppliers of Electric Kettles to help you choose the one that's best for your needs and budget:
Guangdong Gao Bo Electrical Appliance Co., Ltd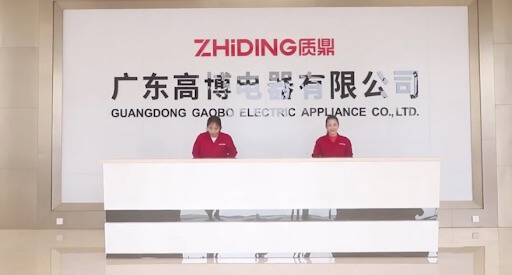 Guangdong Gao Bo Appliance Co., Ltd mainly specializes in manufacturing all kinds of electric rice cookers, electric kettles, and other appliances. The factory is located in Lianjiang City, Guangdong Province which is known to be the "Hometown of Rice cooker" in China.
Their factory covers an area of 60,000 square meters with a staff of 400 people, including more than 30 experienced technicians. The factory owns several advanced production lines and testing equipment with an annual output of more than 2 million pieces per year.
The production standard reaches ISO 9001 : 2008 quality system and the products have been certified by CB, CE, RoHS, DGCCRF, LFGB, GS, UL, ERP, FDA. They also export to overseas market, such as Europe, America, Southeast Asia, Middle East and South Africa and more.
Key Products:
Mini Electric Food Pot
Commercial Rice Cooker
Drum Rice Cooker
Deluxe rice cooker
Straight rice cooker
Commercial induction cooker
Electric Pressure Cookers
Electric Kettle
Shanghai MG Industrial Co., Ltd.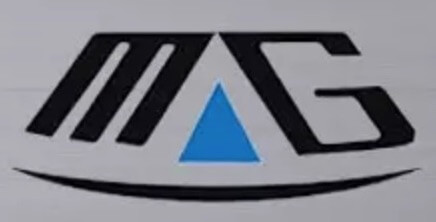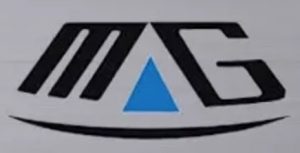 The company, which is the joint of trade and industry located in Shanghai, China, provides various electric kettles and rice cookers to customers throughout the world.
The company offers new technology and advanced production testing equipment constantly.
They have produced 95% the wire, plastic parts, circuit boards, metal stamping, packaging and other accessories of their products. They employ more than 500 workers in the factory to produce various types of electric kettle, multifunctional pan, electric pressure cooker, electric lunch box, rice cookers, and other home appliances.
They have specialized in this field for several years with the promise of good quality and competitive price. Their exporting team in Shanghai is lead by Linda Guo who has 10 years of experience in international trading.
Key Products:
Water Dispenser Pump
Electric Kettle
Rice Cooker
Pressure Cooker
Hot-pot Cooker
Ningbo Hiking Electric Appliance Co., Ltd.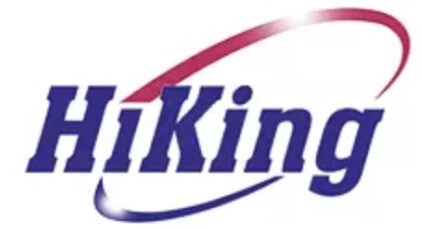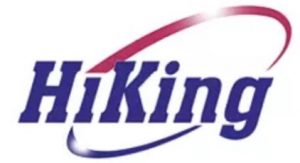 Ningbo Hiking International Trade Co., Ltd. is a manufacturer and trade company specializing in home electric appliances. Their main products include Electric Kettles, chocolate fountains, cocktail fountains, chocolate dispensers, chocolate melting pots, popcorn machines, BBQ grills, and hot dog makers.
With more than ten years of experience, their company has been concentrating on exploring the market, technology innovation, and customer services. The company takes pride in its products that meet the requirements of most foreign customers.
You can also count on their sales teams who have the most extensive relationships with internal manufacturers. They offer product sourcing for most customers as well.
Key Products:
Kettle
Air Fryer / Deep fryer
Slow juicer /Citrus juicer
Food dehydrator / Food steamer
Yogurt maker /Steam brush
Hand blender/Hand mixer
Coffee grinder/Coffee maker
BBQ /Buffet warmer
Egg boiler/Electric knife
Kitchenware
CHAPTER5:
Top Refrigerator Manufacturers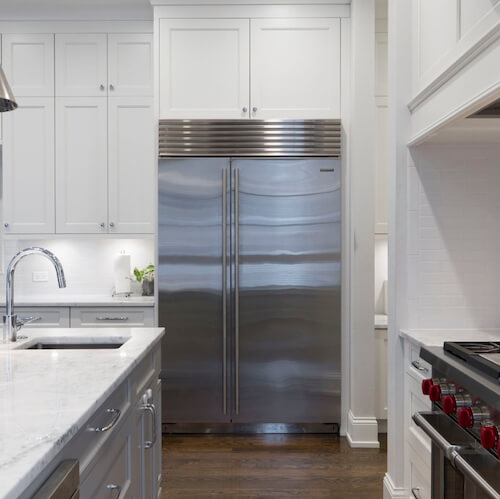 You can get refrigerators at reasonable wholesale prices if you purchase straight from the best Chinese refrigerator manufacturers in bulk. A cost-effective storage solution for your consumers will give you high profitability opportunities.
From French Door, Bottom-Freezer, Side-by-Side, Top-Freezer, Compact, to Upright refrigerators you can import several types from China that your customers will love.
We've compiled the top Chinese Manufacturing companies and suppliers of Refrigerators to help you choose the one that's best for your needs and budget:
Hangzhou Meisda Electric Appliance Co., Ltd.
Website: http://www.coolerfridge.com/products.html
Meisda Refrigeration Technology Co., LTD is one of the most professional manufacturers of mini-fridges in China. Their factory is located in Anji City and their sales department is located in Hangzhou, which is between Shanghai and Ningbo.
Through the years, the company has been well known to many customers in China and abroad, and has gained considerable experience in this cooling field but are still continuing to improve and grow their business.
Meisda's production capacity and technical ability can satisfy all sorts of client needs with their new factory area that reaches 37,000 square, and top-of-the-line equipment.
Since the beginning of 2003, their company has been offering commercial display coolers. At present, their main products include a fridge, display coolers, beverage cooler, counter to cooler, sub-zero cooler, Mirco-frozen freezer, and display freezer with capacity from 21L to 368L.
These products are widely used in supermarkets, hotels, beer bars, restaurants and shops all over the world. The company is also compliant with CE, GS, ETL, CETL, MEPS, NSF, SAA CCC, and ISO 9001 certificates.
Key Products:
Beverage Cooler
Wine Cooler
Display Cooler
Display Freezer
Solid Door Fridge
Zhengzhou Kaixue Cold Chain Co., Ltd.

Website: http://www.zzkaixue.cn/
Zhengzhou Kaixue Cold Chain Co., Ltd. is a comprehensive enterprise specializing in the research, development, production, and sale of full series cold chain products including Commercial refrigerator, Cold room, and Refrigeration units.
The company is located in Zhengzhou Zhongmou Auto Industry Park, covering more than 46,690square meters with a modern factory, the first level technicians and advanced production and test equipment.
The company has a professional R&D, production, installation, and service team. Their products' cabinet adopts FRP materials with the features of corrosion resistance, anti-age and high strength.
Having professional and impeccable quality management systems, they implement a double green freon-free production concept initially.
Because their products have a high level quality, excellent appearance, stable performance, effective energy conservation and green pro-environment, they have successfully exported to Southeast Asia, the Middle East, South America, Africa, and other countries and regions.
Their factory has got ISO 9001:2000 certificate and their products have got a "CCC" certificate. With the large amounts of investment in R&D, Kaixue import the latest and advanced foreign technology and equipment to optimize products and expand the production capacity to satisfy their customers' requirements.
Key Products:
Glassdoor Freezer & Chiller
Serve over counter
Multi-deck open refrigerator
Island display freezer
Ice cream showcase
Fresh food showcase
Cake showcase
Beverage cooler
Transport refrigeration units
Cold room
Yekalon Industry Inc.

Website: http://www.yekalon.com
Since 1997, Yekalon provides a world-leading integrated solution of building and decoration materials. Currently, the company has 5,000 sqm showroom, 3,000 new projects per year, and over 70,000 customers from 150 countries & districts.
Located in Shenzhen China, the company is one of the leading international one-stop solution providers of consultancy, design, building supplies and equipment for real estate and hospitality.
Yekalon has become a comprehensive group company across multiple industries and field, which focuses on the research and development, and construction of real estate and hospitality industry, and is dedicated to the vertical integration of the related industry chain and the ecological chain.
Key Products:
Lighting
Smart Hotel System Solution
Hospitality Supplies
Mechanical and Electrical System
Kitchen Equipment
Outdoor Furniture
One-Stop Solution
New Products
Floor & Wallcovering
Door
CHAPTER6:
Best Rice Cooker Manufacturers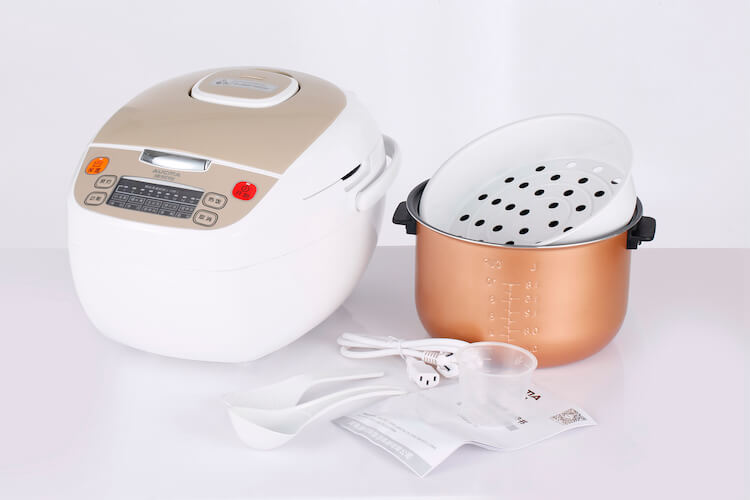 Preparing a bowl of perfectly-cooked rice is not an easy feat. No matter how diligently you look at your pot, a small distraction may result in your meal being botched. That is unless you have a rice cooker at your reach.
This makes rice cooker such an in-demand kitchen item. If you are looking to start a business in the kitchen appliance or kitchenware niche, it might be a great idea to add rice cookers to your product list.
We've compiled the top Chinese Manufacturing companies and suppliers of Rice cookers to help you choose the one that's best for your needs and budget:
Guangzhou Champion Home Appliances Co., Ltd.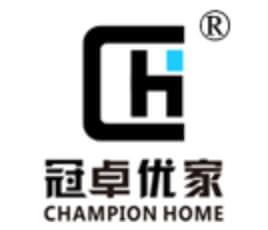 Website: http://www.champion-home.com
Established in 2008, Guangzhou Champion Home Appliances Co., Ltd. is a household appliances manufacturer & OEM supplier. Champion Home is located in the Pearl River Delta of beautiful South China.
Regarding their products, most of their items have CE, CB, RoHS, LFGB, JET, PSE, ETL, and eETL approvals which can meet most foreign market requirements. The company can provide you with suitable products and the best service.
On quality control, their QC team conducts IQC, IPQC and random checking on finished products in order to make sure the products delivered to their customers is of good quality.
Their company has won several praises and loyalty among clients and suppliers in China. They also have a great reputation around the world with a systematic sales network & a stable customer group.
Key Products:
Rice Cooker
Electric Kettle
Electric Pressure Cooker
Induction Cooker
Foshan City Milifang Hardware Co., Ltd.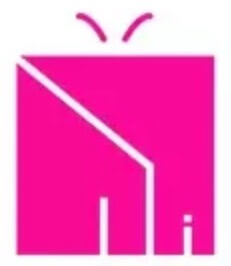 Foshan City Milifang Hardware Co., Ltd. is a manufacturing company from Foshan, China that specializes in the production of various refrigerator stickers, bottle openers, badges, makeup mirrors, coasters, manicure sets, commercial blenders, rice cookers and more.
It was established in 2009 and has been exporting products to Western Europe, North America, Southeast Asia, Africa, Eastern Europe, and more. They have also worked with several brands including Coca-cola, the 2008 Olympics, Philip, JAL, ACKO, Carlsberg, and others.
They have SGS and MDS certifications and offer cheap freight charges, free artwork design, and OEM and ODM services. They have a reasonable range of products and a competitive price which is 15-25% cheaper than other companies.
Key Products:
Rice Cooker
Promotional Hand Fan
Nail Clipper
Book Clip
Rubber Mouse Pad
Union Source Co., Ltd.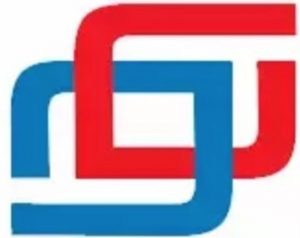 Founded in 2005 in Ningbo, Union Source was one of the subsidiary companies of sellers. Their initial startup business focused on general merchandise from China to the world. Today, the company is committed to offering professional export agency services.
They have received several achievements in the domain of Kitchenware, including Utensils & Food Prep, Food storage, Baking, Crockery and cutlery, Drinkware, Table linen and Accessories and so on.
They offer end-to-end solutions from product design and development, raw material sourcing, factory selection, production management, product repack, quality control, to global logistics, E-commerce products and e-logistics.
With more than 200 offices composed of professional and highly staff, 3 major operation center, and thousands of vendors, the company's vision is to create a larger worth for customers from all over the world.
Key Products:
Cookware
Kitchen Accessory
Bakeware
Cutting and Chopping
Drink & Barware
Food Storage
Tea & Coffee
Accessories (Mugs And Jugs)
CHAPTER7:
Top Vacuum Cleaner Manufacturers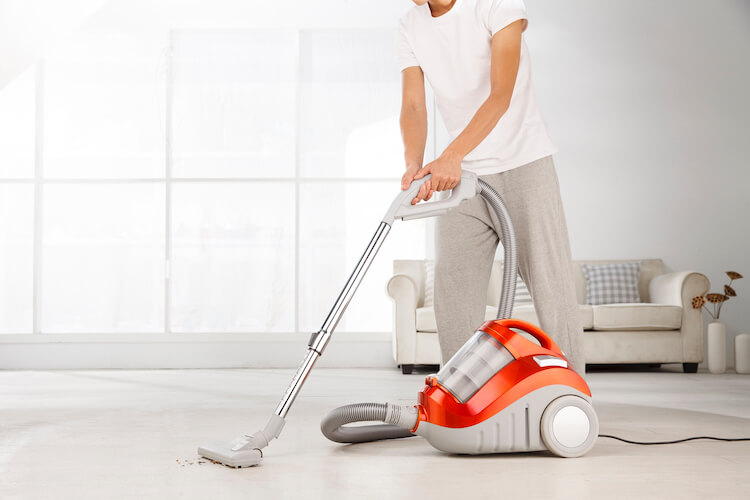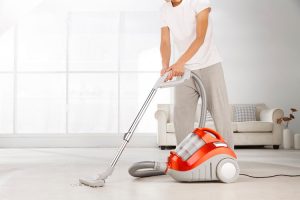 As a business owner, you know that you're only as good as your equipment. A vacuum cleaner sales and repair business is a great small business venture to put into effect, as the product's business and consumer demand have been established for many years.
Expanding your product line by importing vacuum cleaners from China can greatly increase business revenues and profits.
We've compiled the top Chinese Manufacturing companies and suppliers of vacuum cleaners to help you choose the one that's best for your needs and budget:
Shenzhen Fumeclear Technology Co., Ltd.


Shenzhen FumeClear Technology Co., Ltd. has been professionally developing & researching, manufacturing fume extractor for many years.
They have their own brand called "Fumeclear" that has been introduced to the market in 2013. The company has an experienced design team to develop a more suitable structure and filtration.
They also collect a large number of users' experience feedback and repeatedly modify to be more in line with the requirements of different customers. Their sales network not only spread all over China, but enjoy a good reputation around the world, especially in East and West Europe, and North America because of their high-quality products and competitive prices.
Key Products:
Beauty Salon Air Filter
Laser Fume Extractor
Soldering Fume Extractor
Lab Fume Extractor
Yuyao Liuyang Appliances Of Autocar Co., Ltd


Yuyao Liuyang Appliances Of Autocar Co., Ltd.it is a professional manufacturer of vehicle supplies such as air pump and vacuum cleaner.
They specialize in the research and development, manufacturing, and marketing of their products. They also offer a series of environmental accessories.
Liuyang Appliance delivers a wide range of product variety, reasonable price and on-time delivery to its customers in China and abroad.
Key Products:
Car Air Pump
Vehicle Vacuum Cleaner
Automobile Life Series
Cleva


Cleva was founded in 2003 and quickly became the biggest manufacturer of wet and dry vacuum cleaners in China. The company has a team of over 200 engineers that focuses primarily on quality and innovation.
Their growth over the years has been largely due to their ability to deliver high-quality products on a consistent and timely basis. They launched an extensive range of vacuum cleaners under our own Vacmaster brand, including household, wet and dry, and robotic cleaners.
Cleva incorporates the latest processes and highest standards for engineering, design, and production. Products are manufactured on state-of-the-art production lines that guarantee consistent high-quality products, in facilities covering over 166,000 m2.
All of their products meet relevant international standards and requirements. Service parts and accessories are also readily available for clients.
Key Products:
Wet Dry Vacuum Cleaner
Garden Tools
Robot Vacuum Cleaner
Household Vacuum Cleaner
Industrial Vacuum cleaner
Car equipment
Accessory
Air mover
Electric Scrubber
CHAPTER8:
Top Washing Machine Manufacturers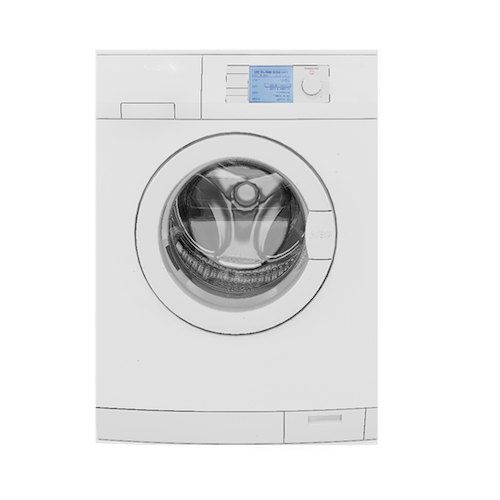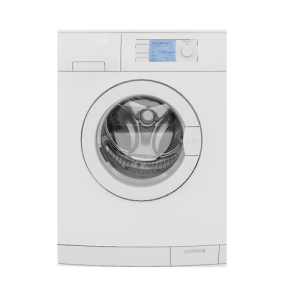 Washing machines have gotten very fancy and very pricey in the last few years, and selling them for your business can be overwhelming.
When buying from a supplier in China, you want to see as many parts functioning as well as possible. From an All-in-one washer/dryer to compact washing machines you can import several types of this appliance from China that your customers will love.
We've compiled the top Chinese Manufacturing companies and suppliers of Washing Machines to help you choose the one that's best for your needs and budget:
China Feilong Home Appliance Group Co., LTD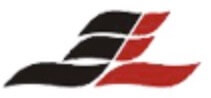 Website:http://www.feilongelectric.com/
China Feilong Home Appliance Group Co., LTD is located in the well-renowned city of Cixi.
The company is specialized in manufacturing washing machines, Small home appliances, LED Television, refrigerators, and freezers as its leading products. It has more than 320 marketing agencies in nearly every major city and province in China and also owns a perfect and unified national after-sales service with plans being made to set up marketing and distribution agencies in Europe, America, and Africa.
The company has a high-quality professional technical team, a strong technical force, and a fantastic international sales department who can attend to any need.
The company all passed the ISO9000, ISO14000 and OHSAS18000 quality management system certifications. Its products have also passed the 3C authentication, CE and CB certificates.
Key Products:
Washing Machine
Chest Freezer
Refrigerator
Television
Shanghai Gamesail Washing Machine Co., Ltd.

Since it was founded in 2002, Shanghai Gamesail Washing Machine Co., Ltd. has developed more than 70 varieties of laundry and dry cleaning equipment with 20 patents.
This includes washer extractors, drying equipment, dewatering machine, ironing equipment, dry-cleaning equipment, folding machines, and related auxiliary equipment with more than 50 patents.
The timely after-sales service of the company can guarantee the normal operation of equipment. Thus, they can improve the utilization of equipment, reaching the maximum gain with the minimum investment.
Gamesail has focused on establishing a perfect after-sales service system since its foundation. The company considers perfect after-sales service as their top priority.
Gamesail is known to follow high-level, high-quality, high-tech and a high-scale pioneering spirit to provide more, newer and better products to meet all demands of clients.
Key Products:
Full Auto Washer Extractor
Dryer Machine
Flatwork Ironing Machine
Folding Machine
Finishing Equipment
Dry Cleaning Machine
Barrier Washer Extractor
Horizontal Washer
Extractor Machine
Shanghai Flying Fish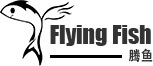 Website: http://chinalaundryequipment.com
Flying Fish is a professional and international enterprise with rich experience in producing industrial and commercial laundry equipment, located in a beautiful environmental Shanghai South Industrial Park in the Fengxian District.
Their main products are widely used in hotels, hospitals, restaurants, military units, schools, garment factories, and more. The company is dedicated to its quality slogan and has set up a strict, standard and elaborate management system.
With rich experience and considerate services, Flying Fish has been recognized as a reliable supplier for many international buyers. The company has adopted strict ISO9000 certification, TUV, SGS, Alibaba Golden Supplier certification and eight series of products passed CE certification. They also provide OEM services for multiple brands in China and abroad.
Key Products:
Industrial Washing Machine
Clothes Dryer
Pressing Machine
Dry Cleaning Machine
Garment Conveyor
Folding Machine
Flat Ironing Machine
Other Laundry Products
Hydro Extractor
Automatic Washing Machine
Stack Washer and Dryer
CHAPTER9:
Best Robot Vacuum Manufacturers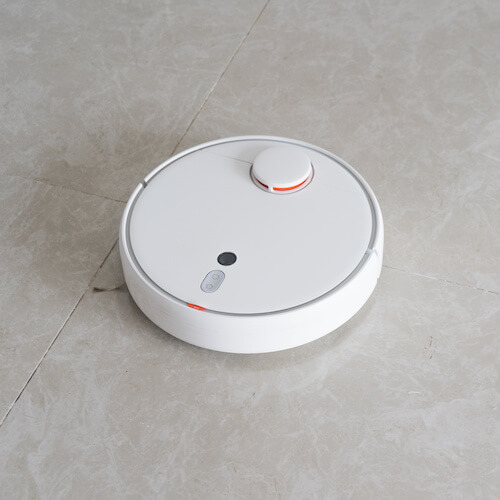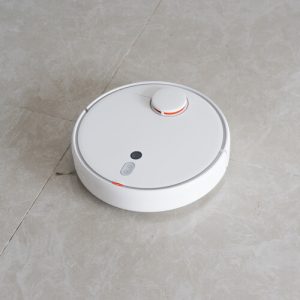 Robot vacuums are all the buzz these days as they can help homeowners save time, while still getting the floors as sparkling clean as traditional vacuums do.
You can sell them to your consumers for less and build a profitable business for yourself by importing robot vacuums from China!
We've compiled the top Chinese Manufacturing companies and suppliers of Robot Vacuums to help you choose the one that's best for your needs and budget:
Orient Industrial Co., LTD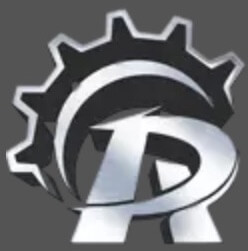 Orient Industrial Co., LTD is an environmental protection facility manufacturing enterprise with the integration of production, scientific research, and sales.
The company has been focusing on cleaning equipment for more than 26 years. One of their factories is headquartered in Nantong City, Jiangsu Province.
Their road sweepers and road sweeping vehicles are exported to more than 50 countries all over the world, and they have set up more than 30 service outlets at home and abroad.
With "Independent Innovation, Energy Conservation, and Environmental Protection" as its production philosophy, the company maintains an advantage position in the fierce competition in the environmental protection market.
Key Products:
Electric Road Sweeper
Floor Scrubber
Manual Push Sweeper
Diesel Sweeper Truck
Carpet Cleaning Machine
Vacuum Cleaner
Sanitation Truck
Machine Parts
Bengbu Dahan Network Technology Co., Ltd.

Shenzhen BOBOT Robotics Co., Ltd. was established in 2010, and is focused on intelligent household electric products research and development, design, production, sales and so on.
The company headquarters and R&D center is located in the world financial center in Shenzhen. Their factory covers an area of 5000 square meters. It has 8 SMT production lines and 4 assembly lines, with 20 senior R&D engineers, more than 22 strict QC and 300 skilled workers.
All products have gone through the quality check of China's 3C certification: ROHS, EMC certification, and the United States special FCC certification. Since their products are of excellent quality, stylish appearance, and have a competitive price, their business extends all over the globe and they also provide OEM and ODM services.
They have a rich experience when it comes to assisting clients and their main market includes Europe, USA, Australia, Singapore, Korea, Canada, Israel and more.
Key Products:
Robot window cleaner
Electric mop
Robot vacuum cleaner
Mop Cloth
Vacuum cleaner
Soda water maker
Wuhu Muchen E-Commerce Co., Ltd.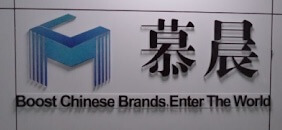 Wuhu Muchen E-Commerce Co., Ltd. is one of the largest intelligent hardware service providers in China with annual sales amounting up to more than 1 billion USD Dollar.
Their products are exported to five continents including Asia, Europe, America, and Oceania. The company mainly sells Xiaomi, Huawei Meitu, OnePlus, XiaoYi, and other consumer electronics brands in China including robot vacuums.
Wuhu Muchen E-Commerce Co., Ltd. has a global after-sale service center in Hongkong and they supply excellent after-sale service for their customers all over the world.
The company has also set up its warehouse at Russia, Spain, Hongkong, and Dubai and they deliver fast logistics solutions to their clients as well.
Key Products:
Smart Wearable
Handheld & Robot Vacuum
TV Box & Projector
Electric Scooter & Bike
Air Purifier
Conclusion
Now that you are introduced to the best manufacturing companies in China, all that's left for you to do is to choose among their wide product offerings and plan your importation well. Importing from China can lead to your business' success but you can meet certain difficulties during the process.
We at Lazpanda will be happy to help you with export processes, workflow, monitor production progress, quality issues, and transportation progress throughout the trading deal.
We provide a one-stop service for tailor-made export solutions. Trust in our many years of experience so you can save time and money while focusing on growing your business.
Import from China actually is not a simple task. If you are working with a sourcing agent like me, then you're already way ahead of the game. But what if you're one of the 99% of small business owners or Amazon sellers who are not familiar with importing from China. I want to share my sourcing expertise with you to help you grow business.