UPDATED! One of our most popular posts for the past two years, this list of How to find a reliable Sourcing Agent in China had been updated to get you ready for a successful 2021!
More and more importers are now opting for the services of a professional sourcing agent to help with their business. Learn how they can be valuable for you too.
Have you ever encountered any issues when importing products from China? Shipping time postponed because the factory can not complete the order on time? Or maybe the quality of the completed item differs from the sample sent before you put the order?
There are also instances when importers have already signed an agreement and are all set to receive their products. The production of the item was smooth-sailing and was done before the scheduled delivery time. Everything seems to be going well until they realize that some necessary import paperwork and documentation have gone missing! What a disaster.
We hear such horror tales on the regular.
This is why more and more importers are working with a good sourcing agent who can handle the entire process of importing Chinese products to their home country.
What To Look For in a Credible Sourcing Agent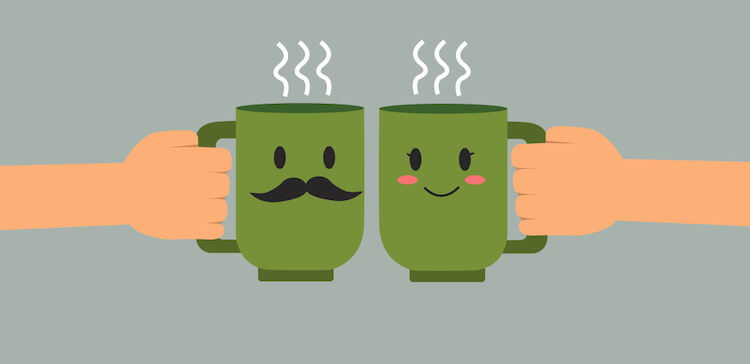 There are many sourcing agencies that you can hire in China. However, it is always wise to carefully select one company to work with. Finding a credible sourcing agent in China can be a cinch.
When searching for a Chinese Sourcing Agent, trust and compliance are the greatest determining variables. You just need to search for a potential agent with the following characteristics:
Strong Market Access
A credible agent should know all of China's markets and provide real data whenever you ask for it. Having reliable networks through which you can buy the products is also their duty.
Proven Years of Experience
The amount of years in the industry of a sourcing agency is good evidence that they have precious and sufficient product and market resources and expertise.
A sourcing company with a decade of experience is sufficient to ensure the agency's ability to perform, although the company should show reasonable development over the years. This involves the amount of frequently serviced customers for a particular business.
Quality and price competitiveness
All imported products should be of the highest quality with competitive rates. Some sourcing companies are either compromising on quality, raising prices unrealistically, or sometimes both.
The billing conditions are similarly essential if you want the sourcing company to procure products and ship them for you. Any agency that requests an advance payment of more than 50 percent may be sketchy as it shows the absence of sufficient resources to run the company—a red flag in the financial world.
It is a fair deal when both sides have space for compromise and trust with a realistic advance payment of 30 percent of the actual price. Only pay the remaining balance once you've received and acknowledged that the product is of the quality you requested.
Professional Product and Import Knowledge
A good sourcing agent is expected to have accurate brand data, unique characteristics, and wholesale and retail pricing criteria. This enables you, based on your inclinations and priorities, to create an educated decision between the offerings.
There will be cases when you may want to import a particular product but are not familiar with its price and packaging. With this, an expert sourcing agent can be of help.
Global shipments should also be familiarized by a successful sourcing agent. They should have a good understanding of what kind of products can't be transported by air and sea, or what kind of compliance certificate is needed for air/sea freight.
Proficient in English, Chinese, and Other Languages
The foundation for the development of collaboration and smooth transactions is seamless coordination. An efficient Chinese sourcing agent must have the ability to talk and write in English skillfully. This language skill would enable them to operate effectively and interact remotely with you.
The Role Of A Sourcing Agent
To communicate efficiently with providers, a credible sourcing agent should be able talk and write in Chinese. They are also familiar with customs laws and have a powerful supplier and manufacturer network. Agents can communicate on your behalf with manufacturers and visit factories to carry out an on-site inspection.
Their service will allow you to find high-quality suppliers in China. These third-party services are called procurement or sourcing agents that deal with local companies.
This makes your life as an importer easier as you don't have to personally find and qualify suppliers for your business. It's also a great way to reduce the risk of importing goods that do not pass quality standards.
Sourcing agents are usually hired in high-cost countries by businesses to buy parts and goods from low-cost nations such as China to gain a competitive edge.
What A Sourcing Agent Can Do For You: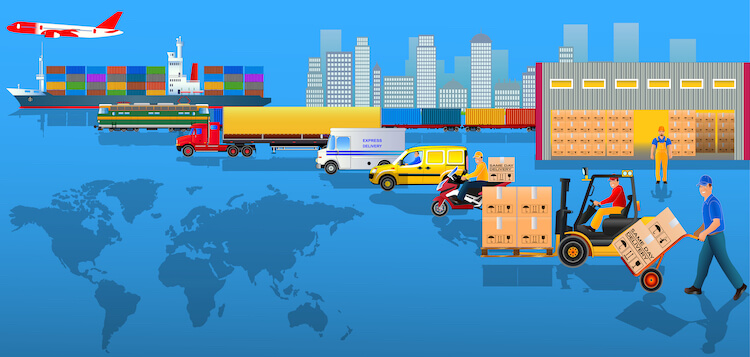 Importing goods from China can be quite risky and complicated. It's hard to find a reliable provider, and the available information online is, more often than not, hard to understand and rely on.
It's always good to see eye to eye with your supplier even if you're not in their country. To do that, you need reliable eyes who can mediate and act as a middleman.
A fantastic sourcing agent can assist you in the following:
A. Help you save money and find suppliers with low MOQ
Most importers always begin with a hundred units because they want a product to be evaluated, see how it works, get a sense of configuration and general efficiency.
What sourcing agents from China can do is check out the local supplier or the market where manufacturers sell their excess goods or other locations that other importers have never even discovered.
These sellers usually only recognize the currency from China, but the sourcing agent can pay on your behalf so you'll only need to pay them to get your hands on the sample products.
Additionally, if you want no trouble and no risk of extra cash, you can get as small quantities as 10 sample units.
B. Gather all necessary information
Most resellers have a list of potential items they wish to import. To shortlist these items, you need to get their price and relevant shipping fees.
Without a sourcing agent, you'll have to send countless emails to the website or Alibaba page of a specific supplier. Be prepared to spend days of exchanging emails and information with suppliers. This is very inefficient and can waste much of your time that could have been spent on more productive tasks.
In this instance, a Chinese sourcing agent will be valuable to you. You can simply send the picture or link to your agent if you are interested in six products and ask them for the unit cost of each product. You can rest assured that the consolidated rates will be available in one document for easy viewing the next day.
C. Cost-efficient Packages and shipping services
If you've ever asked for numerous product samples, you'll understand that shipping fees can easily get pricey. Fortunately, it is now possible to send your samples to a Chinese sourcing agent.
Most Chinese agents can provide you with a free 2-3 month warehouse where you can store all of your orders and have them transported to your country instead of shipping them separately.
Since Sourcing agents have been working for a long time with logistics firms or express businesses, they can ship your products out at reasonable prices via air freight.
Moreover, your cargo will be given priority by the transportation company. Transporting by sea, air or other methods would rely on the product category, weight, quantity, and demand for shipping time on a regular basis.
D. Enable you to achieve a competitive edge
Many Western importers are using the exact same source or company from China. Because of this, some Chinese suppliers have turned out to become a lot more expensive and corrupt.
Hiring someone on the ground, like a sourcing agent, is extremely helpful as they are familiar with places that most other importers will never hear about because they are not Chinese speakers. This provides you with absolute advantage, as they can generally offer you a better rate as well.
E. Minimize the risk
Your buying agent will provide you with the necessary customs paperwork and will inform you about the customs clearance certification you will need. You don't need to have any knowledge of the otherwise complex world of shipping and importing as your sourcing agent can cover this for you.
An excellent agent has extensive experience in product manufacturing, certification of compliance, safety and environmental product standards, global transport, and import and export process regulations.
F. Quality Control
The role of the sourcing agent in China is to be your eyes and hands and think and act as your company representative. During the manufacturing stage, the Chinese sourcing agent can visit the production facility to see if the products being manufactured meet the quality standards and requirements.
You can have peace of mind if you have a Chinese agent to help you handle this process! Chinese sourcing officers can handle product sample inspection on a one-by-one basis and remove products or rejections of poor quality.
Before shipping the products to your area, the agent can inspect the quality again. Also, in case of quality issues or inaccuracies, the agent can help you in negotiating with the manufacturing plant and check that the completed products are precisely what you asked.
Sourcing Agent List
Final Thoughts
It is not always possible for a regular business owner who seeks to source goods from China to manage the complicated importation process. To save your time for other productive tasks, hiring a Chinese sourcing agent in China is a must.
Over time, when your company begins to grow, you will see how helpful a sourcing agent can be. If after going through this article, you have any issue or confusion, just leave a comment below!
If you're looking for a reliable sourcing agent from China that ticks all of the points mentioned above, we at Lazpanda are your best bet. Feel free to send us a message so we can talk about how we can help you with your business.
Import from China actually is not a simple task. If you are working with a sourcing agent like me, then you're already way ahead of the game. But what if you're one of the 99% of small business owners or Amazon sellers who are not familiar with importing from China. I want to share my sourcing expertise with you to help you grow business.